Are you trying to make your Capricorn guy swoon? Sometimes making an impression on a Capricorn man requires some finesse or impressive gift giving on your part.
Keep reading for some really awesome gift ideas for Capricorn man to help you put together a wonderful care package whether it's his birthday or some other occasion that is meaningful to you.
9 Best Gift Ideas For a Capricorn Man
1. Hi-Tech Electronic Devices or Gadgets
Almost all men love electronic devices of a wide variety. This can include tablets, laptop, laptop accessories, electric razor, a game console with games, or anything that is practical for him to use.
Naturally, he always wants to look good so giving him something like a really nice watch may go over very well with him. He's typically one of great fashion sense so getting him the latest style will go over very well with him.
Perhaps he could use a nice new laptop bag or pouch to carry his man goodies in. What I mean by man goodies are things that he normally likes to carry around. A nice suede leather bag would be nice.
Cell phone accessories will make him feel spoiled as well. Whether he has the latest Android or iPhone, he will be happy with the latest gear that goes along with the new phone.
He is manly in his fashion so you'll want to get him things that reflect his personality. If he's an outdoors type of guy, you can pick out items that have a rugged type of appeal or look.
Some of the latest and greatest high tech gadgets make excellent gifts for the Capricorn man. Look into it, I'm sure you'll find something that is just perfect for him. He'll love the effort you put in to please him.
Any of these will make a great gift for Capricorn man. He'll dig the heck out of it and you!
2. The Latest Fashions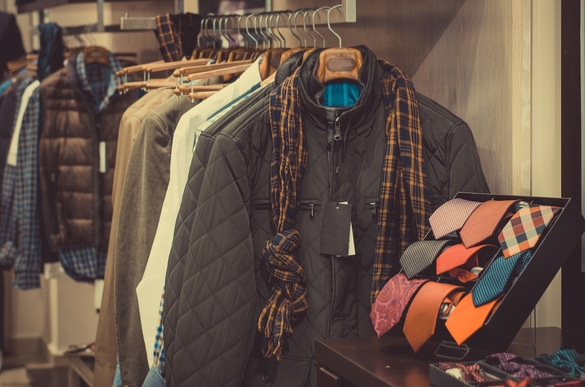 Capricorn men love to be fashion conscious. He wants to wear the very best no matter what that happens to be. If he's a biker, he'll want the finest leather or leather items to match his attire.
If he likes looking like a model then perhaps you can get him the hottest new sweaters out there for winter time. It's practical and looks good. You should be able to figure out what his favorite colors are.
Naturally, if you aren't sure what type of fashion he really likes, you can get him a gift card or certificate from his favorite store. Otherwise, you should be able to raid his closet and see what types of apparel he likes to wear.
Once you figure out the style and size, feel free to go crazy. He'll love anything that has the look he likes to represent himself with. You can even get him a high fashion belt buckle or other accessories.
This guy loves to look like a million bucks no matter what he has on. If it makes him look hot and like a model, he'll love it but beware of his brand of taste. Don't get him something you never see him in.
One way to do this is by pulling out a magazine or guide. Point out some articles of clothing you find appealing then see how he responds to it. If he gives you thumbs up then you have more information.
3. Personalized Items
Capricorn can be rather high on themselves which means they'll love anything that you get them that is more personal. You can get him items such as a wallet with his name or initials on it made of leather.
You can also get him sunglasses that have his initials or name engraved. Anything that serves a function, looks good and is personal to him, he'll absolutely love it and think you're an expert level gift giver.
There is nothing better than that! Even if you get him a new laptop case or decal for his car, make sure it's something personal to his style and/or has his name somewhere to show it's his.
Something you may not have ever thought of are backyard grills that have a unique appeal. Perhaps one that looks like a truck, motorcycle, or looks very rugged like. He'll appreciate the creativity.
Get him a nice piece of jewelry that has the Capricorn symbol on it. That would make an excellent gift for Capricorn man. He'll proudly wear something that signifies him.
4. Practical and Useful Gifts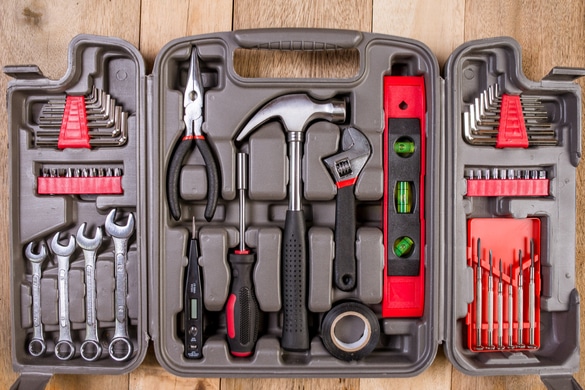 Barbeque grills just scratch the surface with the practical side of gift giving. Buying him something like tools, a toolbox, or other useful things he can use around the house or on his car will be a big hit with him.
Perhaps you can buy him some hunting gear if he's one that likes to hunt. Depending on what his passions are, you can buy him things that will absolutely be useful for his needs.
I'm sure he'll mention things to you that he'd like to buy one day but isn't able to at the time. File those in your mind so that when it comes time to buy him gifts, you'll know what you can buy for him.
He'll be really surprised and it will make him swoon for sure. Figuring out how considerate you are will really make him feel good about you and your relationship for the future.
The fact that you took time and paid attention to the things he really likes and/or wants, will win you more brownie points than you can imagine. The gift for Capricorn man should always be something he'll use.
5. Cologne or Aftershave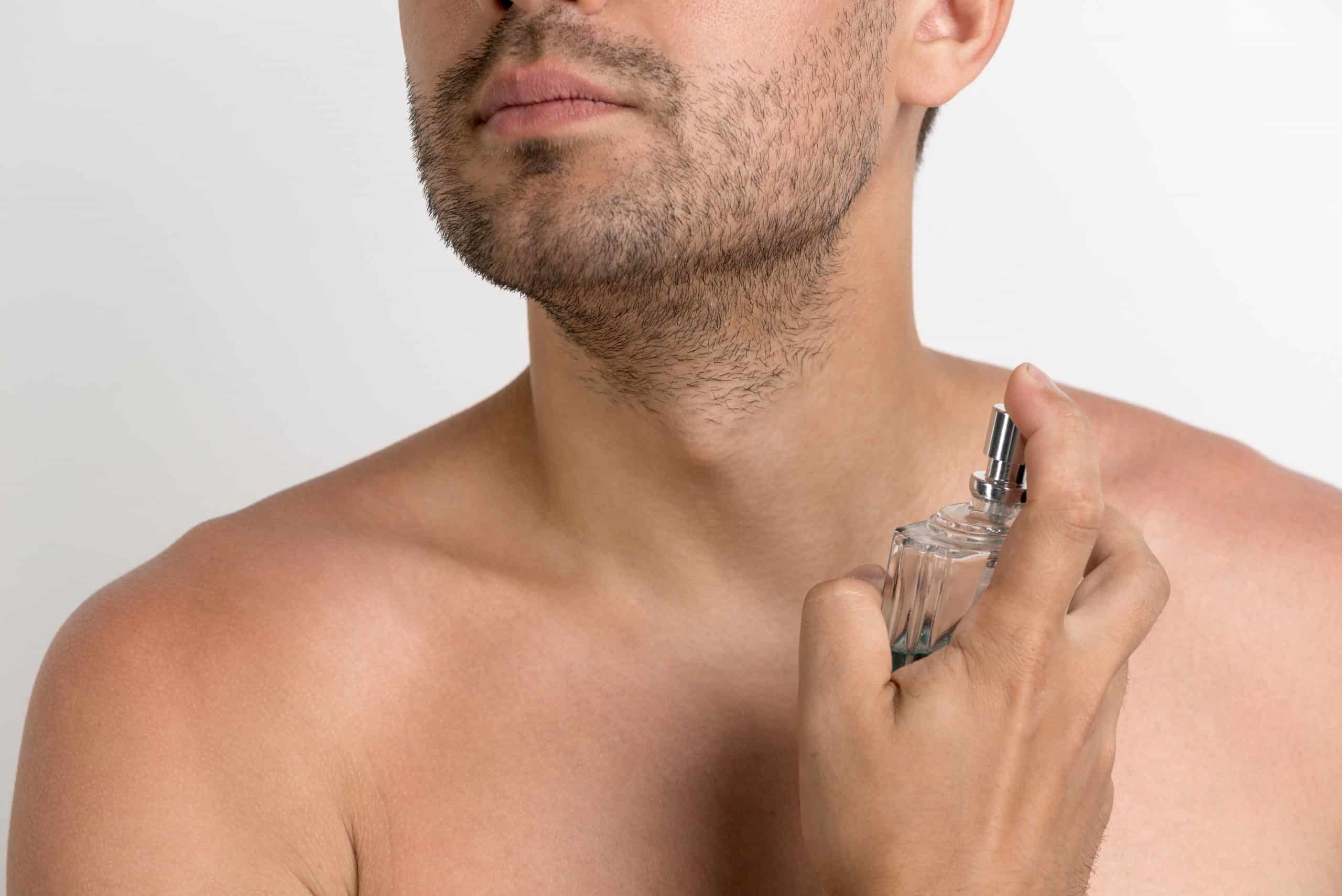 Naturally, if you know what his favorite scent is, you can buy him some of his favorite cologne, body wash, and shaving accessories. He'll really appreciate that you were this thoughtful.
Men love to smell good and they also love to impress the ladies. Capricorn man wants to look his best, look clean, and smell amazing. It's a trademark of his.
If you're able to afford a cologne, after shave, or body wash that he really digs, it will be well worth your while. After all, you're the one that gets to smell it when you snuggle up next to him.
6. Office Accessories or Clothing
Office gear or clothes will be a big hit with him if he's an around the office type of guy. If he isn't, perhaps you can figure out what types of things he can use in the occupation he happens to have.
Perhaps an attache case or bag that he can carry his important stuff in to work. Perhaps a new tie would be nice. If you know his style of dress shirts, you can find him a really handsome one that he can wear to his next meeting.
Also, if he works with cold stuff, get him a scarf, gloves, or protective clothing. If he works in the heat, buy things that will keep him cool. Just figure out what it is that he can use and get it.
Capricorn, much like the Taurus, will want more practical gifts than "foo foo" gifts he won't ever use. If you aren't sure what gifts he likes at this point, it's always a safe bet to get him a gift card or certificate that allows him to buy what he wants.
7. Manicure/Pedicure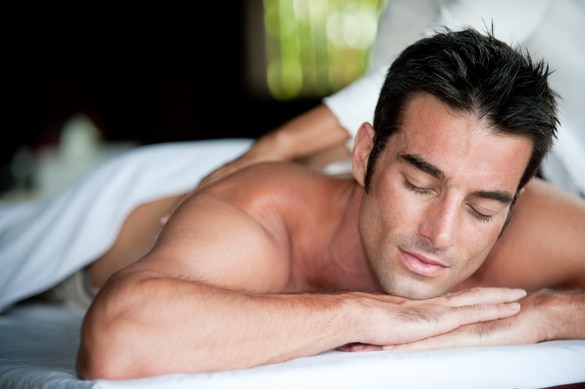 I know this will sound weird but Capricorn men work really hard. As such, he sometimes forgets to pamper himself. If you get him a day at the spa where he can have his nails/toenails done, he'll be putty in your hands.
Get him a massage or a spa weekend getaway. Truly showing him how much you care for him by making sure he's taken care of will surely make him fall on his knees and ask you to be his or get more serious.
Just because he's a guy doesn't mean he won't appreciate having his nails and toes done. He won't have them painted but he'll certainly love having them cut, filed, and treated. It will make him feel special.
Fancy Spa treatments aren't just for women anymore. Actually in history, they had bath houses that were for both men and women for such types of treatment. Relaxation and feeling good about oneself is the purpose.
This seems like one of the stranger gifts for Capricorn man but, it's something he'd really get a kick out of.
8. Snack Subscription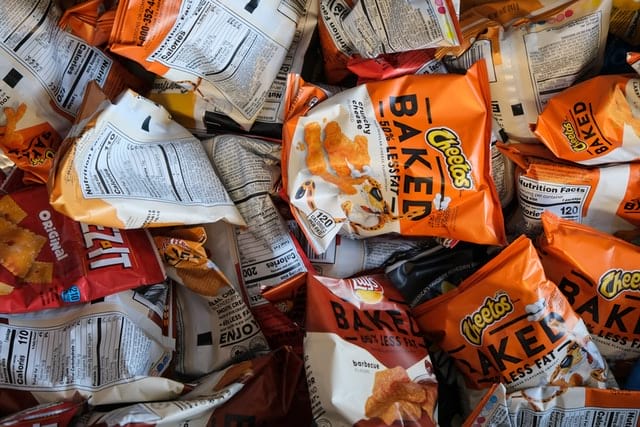 If you have any ideas of what types of snacks he likes, you can find a subscription club that will send him things monthly. This applies for coffee, cigars, or any other monthly fun item he'll get.
This will excite him and will make him feel as though you truly care about what he likes. Plus it's a monthly reminder of you. It could possibly get him to move a little faster knowing how much you care.
Try a meat and cheese platter club, crackers and nuts, popcorn, etc. The possibilities and combinations are endless. A man's love generates from his stomach so give it a try and see how he feels.
9. Magazine Subscription
I mentioned his appeal for snacks but this can also apply to hobbies or interests he has. You can get him a subscription to a book club or magazine that caters to his interests.
If he loves cars then get him a car magazine subscription. Maybe he likes guns or is into extreme sports. Whatever it is that he's into, he'll love to have a magazine subscription that sends him news with articles.
Perhaps he's still old school and loves the newspaper in his hands. Get him a subscription to the local newspaper. Whatever you decide to surprise him with. He'll appreciate it.
The gifts for Capricorn man are a bit particular but gifting him is something that makes him feel very special and adored. That's the key for you to win his heart over.
All of the gifts I've mentioned are some of the best gift ideas for Capricorn man that you'll get anywhere online. You are more than welcome to keep searching but I think you'll find truth in what I've shared with you today.
Read next: How To Ask A Capricorn Man Out – 5 Helpful Tips To Keep In Mind
Conclusion
When you're buying a gift for a Capricorn man, you've to keep his personality in mind. That will help you easily get something he'll just adore and appreciate you for.
Get to know him and get to know what he's into. That will help you to obtain things that will make his heart open up and let you in. His attention is all yours when you find the right gifts for Capricorn man.
It really isn't that complicated. It's easy to see his style, products he may use, and no Capricorn man is going to turn down a day of sheer pampering. Just do a little bit of detective work and you'll be able to make him very happy.
Speaking of pampered, I bet you didn't know that the actor "Mcdreamy" on "Grey's Anatomy", Patrick Dempsey is a Capricorn man! I didn't know either until recently when a girlfriend of mine brought it up.
You'd be really shocked at the celebrities that are Capricorn. Really it's fascinating to know as you'll never look at them the same once you know who they are Astrologically.
Caretaking is Capricorn man's specialty but he needs to be taken care of also. Click here to find out more about the Capricorn man's needs.
Did you buy a gift for your Capricorn man that he just loved? What was it? Tell me all about it!
Share your story (or situation) with our community in the comment section below (don't worry, it's anonymous).
Wishing you all the luck of the universe
Your friend and Relationship Astrologer,
Anna Kovach
---
---