Is your Capricorn man possessive, and you can't for the life of you figure out why? In my experience as a Relationship Astrologer, I've had to ask, are Capricorn men controlling? It's a complex answer.
You might ask, are Capricorn men insecure? I find that they usually are, which can end up looking like controlling and jealous behavior. Many times, he's hurting inside and doesn't quite know how to handle it. Of course, that doesn't excuse bad behavior. A controlling Capricorn man is no joke!
But, if you can understand where it's coming from, you can have more compassion for the jealous Capricorn man, or at least handle it better. You will always need to assess on what scale his jealousy is because, sometimes, you'll need to withdraw to make him realize it's not okay. 
These are some of the reasons why your Capricorn man is jealous, and what you can do about it.
Why Is He Acting Jealous? 
He's Been Betrayed Before
Capricorn men are the types to love profoundly and love hard – especially the first time they love. And often, they are let down, which makes them close up and shut down. If he has been betrayed before, he will likely project that on you. 
This initial love that broke him made the Capricorn man jealous. It may have also assisted in creating the Capricorn man's clingy nature. 
Of course, that doesn't make it okay, but it can bring you some insight. Ask him or find out if he has experienced betrayal before. While Capricorns may wince at the intimacy this could bring, getting to the root of the controlling Capricorn man is essential.
He Feels Out Of Control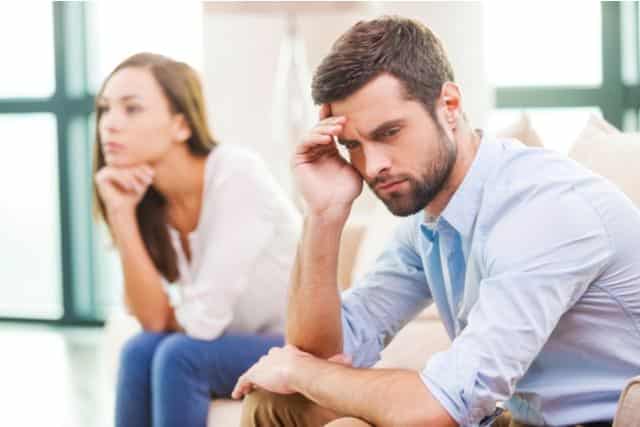 Capricorn men feel the need to be in control. When we are with someone, having strong feelings for them can make them feel dangerously out of control. This may reflect in a jealous Capricorn man, wanting to dictate where you go, and what you do. 
Hopefully, this passes with time as he begins to feel safer with you but if it's too much, you have the right to set boundaries! If your Capricorn man is jealous for no reason then you absolutely should make a stand. 
Though he expects loyalty from you, he is still a bit sketchy and untrusting, despite the fact that you may be showing him it. Trust doesn't develop completely. In time, he will be able to develop it strongly, but it will take longer than you are comfortable with.
He's Deeply Insecure
Capricorn men tend to be jealous and possessive in the sense that they don't want to share their time with others. He also has a need for time alone from time to time.
Almost all the time, jealousy is caused by insecurity. For example, he is for you. Strange, right? He may come across as ultra-confident and in control, especially doesn't feel good enough when he's in his safe space – his career. So, are Capricorn men insecure? 
Yes, very often they are. They believe there is not enough to go around in general, meaning they are constantly looking for ways to stay stable in a world they perceive to be cruel. 
When they believe their love for you is threatened, they will go out of their way to rescue it. Capricorn men's jealousy usually stems from this place. 
However, this is very often a sign that feels unworthy and hides it very well. He is ruled by Saturn, after all, the planet that does indicate fears and insecurity at worst – strength and authority at best. 
He's Scared Of Losing You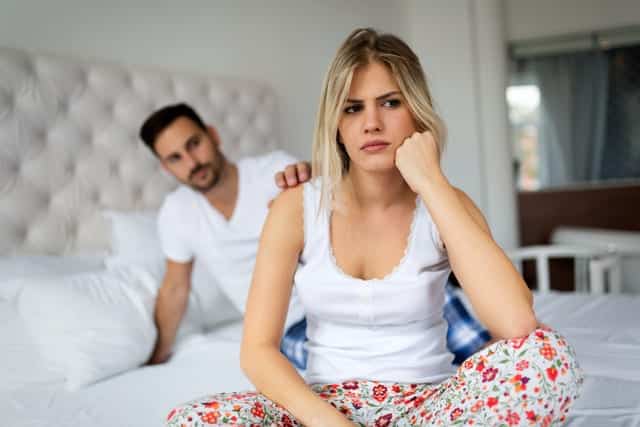 Finally, one of the reasons why he may be acting jealously is that he's just scared of losing you. That's natural and normal and very human. Of course, it's hard to tell when he's throwing his weight around, so again, giving it time can help! 
In order to convince him that you will never hurt or betray him, you must spend time showing him that she will never hurt or betray him. Capricorn men don't like to share either, so this is something that needs to be addressed.
Are Capricorn Men Controlling?
To understand if a Capricorn man is controlling, we have to look at his planetary rulership. All signs have a planet that guides them, and Capricorn's is Saturn.
Capricorn men are controlling at times due to the Saturn influence. Saturn genuinely believes that there is not enough to go around. They believe that they'll be taken advantage of or played.
This ingrained fear can lead a Capricorn man to be controlling. They think that if they leave others to do as they please then they'll eventually hurt the Capricorn.
The Capricorn has a million and one defense mechanisms and controlling the actions of others to avoid predicted emotional pain is one of them.
Capricorn men in general are highly suspicious and think that they could be played by their loved ones (if the two of you haven't been established for years and years).
Capricorn men who are controlling often tell you what route they'd like to take (even if you're driving), what restaurant you'll go to, and who you'll hang out with and when.
Is your Capricorn man controlling? If so, you have a responsibility to do what's upstanding and right. You have to realize that you are above this sort of nonsense. Insecure Capricorn men can make a woman's life a living hell. Tell him that it isn't right and changes need to be made.
Are Capricorn Men Insecure?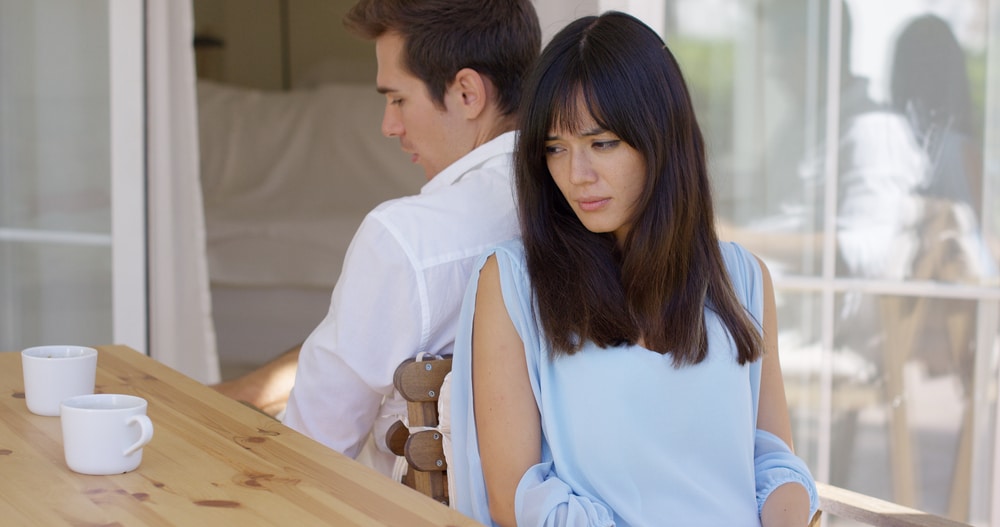 With all of this talk about Capricorn men's jealousy, let's discuss the basic reasons why Capricorn men are jealous. 
Capricorns have usually grown up in a place where they weren't given enough of something or many things. 
Sometimes this is literal, like, they were raised in a house with food insecurity or general financial problems (a reason why many Capricorns have a strong work ethic – to avoid returning to poverty). 
Other times they didn't get enough praise, love, or affection. 
Because they've experienced a lack of love, they tend to believe that it is a finite resource that will run out when they do get it. 
Like a hungry dog, the Capricorn man will scarf down any affection that they receive and still want more. 
The kicker is that they are often awkward with affection despite wanting it so badly. They partially reject the love while still greatly desiring it. This can leave you with mixed signals. 
So, to cut through the noise, let me make it simple. Yes, Capricorn men are insecure quite often. They also can rise above it, just like any sign can rise above their downfalls.
It assists us in understanding why Capricorn men are jealous when we understand the root of his insecurity and why love and affection are such a difficult concept for him to understand despite his desire for them.  
5 Things To Do When A Capricorn Man Is Jealous 
So now that we know a few reasons why the Capricorn guy may be acting jealously, what can we do to handle that and have an enduring, happy and healthy relationship? 
1. Draw Closer To Him
When your Capricorn man is feeling afraid, the first thing you can do is draw closer to him. Develop a more profound sense of intimacy and be open and vulnerable with him. This can help him feel safe and secure with you, which should lessen his jealous behavior. 
When a Capricorn man is jealous, they need reassurance. Remember, they are jealous because they believe your love is going elsewhere and that there isn't enough of it to go around. 
Show him that your capacity for love is greater than his fears by giving him the attention that he feels is lacking. He needs to feel like a priority and showing him your love by becoming more intimate and near to him is the way to do it.
This also looks like spending more time together, especially in the beginning. Working on the foundation of your relationship can go a long way to making the jealousy go away. 
2. Make Him Feel Loved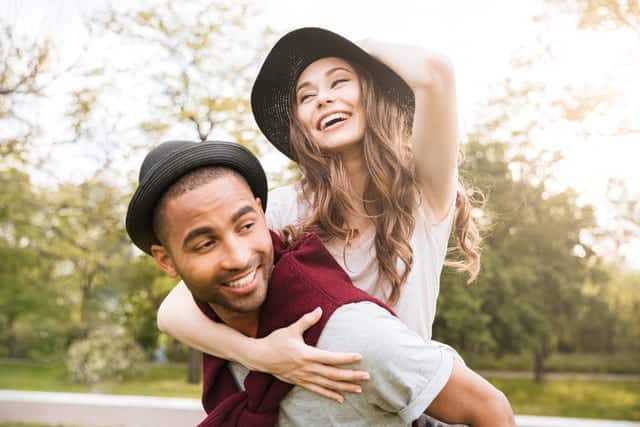 Everyone wants to feel loved, right? Even if he comes off as relaxed and calm, the Capricorn guy needs as much love as everyone else. There are excellent chances that he grew up fast and that his inner child hasn't been well looked after! 
Telling him you love him, getting him gifts, making him a meal, or spoiling him can make him feel – you guessed it – safe and secure. And safe and secure people don't act in jealous ways! 
3. Boost His Self-Esteem
One of the best things you can do to help this situation is to boost his self-esteem. Tell him he's the man and that there has never been any other like him. Reassure his manly ego often so that he begins to believe he is as awesome as you see him be! 
People who are confident and sure of themselves don't need to be jealous – they know that they are fabulous people and will be happy to give you all the freedom you need, too. You can even leave him little notes, send him messages and write him letters to remind him of why you chose him! 
I mean, have you ever met a truly confident person who is also clingy? A clingy Capricorn man is a real trip, but you shouldn't have this issue if he believes you think he's the hottest guy on planet Earth.
4. Prove You're Reliable And Can Be Trusted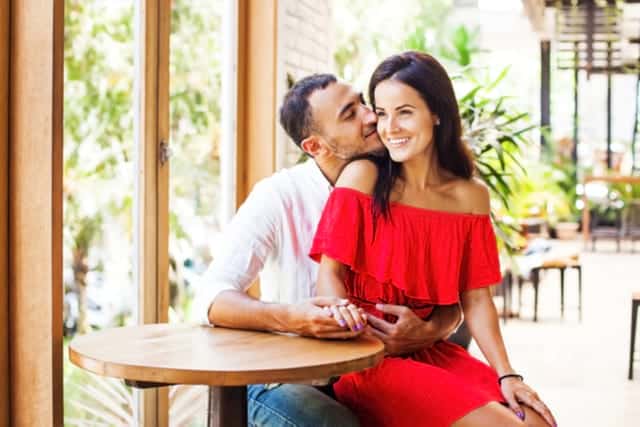 Capricorn men commit to women who are reliable and trustworthy. He often does have some trust issues, which can make him behave in strange ways, such as being controlling or even acting like he doesn't care (but still behaving jealously). 
If you show that you are always there, always on time, keep to your plans, and are transparent and honest about your movements, he can begin to relax and let go of the need to try and track your every move or watch every conversation you have with other men. 
This will take work, as all good relationships do. Consider this an investment of your time and your energy! 
5. Finally, Set Boundaries
Now, ladies, what may seem hard to do but is very important for your wellbeing is to set boundaries! Let him know what's okay behavior and what's not. For example, a little bit of insecurity is okay, especially if it's around an ex of yours or a guy who is openly flirting with you. 
But obsessive behavior around where you are at every moment, trying to control your friendships, your phone, or anything else is classified as somewhat abusive. There's just no time when that is okay – so set your boundaries. 
Invite him to talk about why he feels this way, but let him know he needs to sort it out to be with you. Guaranteed, he will admire and respect you more for it. He ultimately wants a strong, independent woman, believe it or not! There must be consequences for his behavior. 
Is There Hope For Capricorn Love?
Not As Bad As All That
Basically, Capricorn men are jealous guys who care about their women and worry about them getting hurt or used by others. Usually, when he suggests that someone isn't right for you, he has the best of intentions.
Even if he occasionally says jealous things about you or acts like a jerk when you are around, he will likely drop it quickly.
Jealousy can be interesting in a relationship as it helps keep things spicy. Some women love when their partner is possessive of them! So, it all depends on who you are. 
The only time you have to worry is when things get extreme. It is true that he can be a bit controlling, but you shouldn't need to worry too much unless he's exhibiting behavior that is out of control.
If you're not okay with the Capricorn man being possessive, jealous, or controlling then it's okay to tell him. He may not even realize the hurt he is causing since he can be oblivious to the plight of others.
Have a conversation with him, let him know your concerns, and let him know how hard you are working to prove to him that he can trust you and that he needs to remember that you can make your own choices in a healthy way.
You'll need to practice what I mentioned in the last section if he gets extreme since there is really no other way to handle it. If he's less of the extreme, then you can simply speak your mind and remind him that you are your own person that loves him.
What makes me feel great about the job that I have, dishing and learning with you guys, is that I can interact with some of you. I have the best readers in the world, honestly. 
What bugs me is that I can't get to all of you all the time. I wouldn't even be able to sleep. 
I want to do those really deep, soul-searing conversations that leave you changed for the better by the time you leave. That is my hope for my readers. 
While I can't get to everyone, I did set up a VIP Consultation sign-up. Here, you and I can dive into what about your Astrology makes you unique, and I can understand where you're coming from. 
It would be the highlight of my month to fill my calendar with bookings with my clients like you.
So – has your Capricorn man, or Capricorn ex, behaved jealously before? What were his reasons, and what did you do about it? I love hearing your stories, so feel free to share them (anonymously) in the comments box below! 
If you want to know more about this sometimes tough-nut-to-crack sign, check out my Capricorn Man Secrets book right here. This will help you to win (and keep) his heart for good! 
Your friend and Relationship Astrologer,
Anna Kovach
---
---