Every month, the planets change signs and affect our relationships. Depending on the planetary movements, it may be tough to understand the needs and desires of the Capricorn man. But with my tips based on the monthly energy, you can draw the attention of a Capricorn man or improve your relationship with one in April 2020.
Attracting a Capricorn Man in April 2020
1. Be His Peace 
Whether he tells you or not, April 2020 is a month of active rest and preparation for the Capricorn man and his relationships.
As a cardinal earth sign, the Capricorn man is naturally patient, responsible, and practical. But with the transit Sun in Aries highlighting his third house of home, family, and emotional security, the Capricorn Man may be moodier, more impatient, and more aggressive than usual.
In astrology, the Sun says a lot about what the Capricorn man wants to experience and achieve on an external level.
The Sun shows us things like how other people see him, how he experiences life, how he expresses his personality, and what his current focus is at the moment.
During this transit, the Capricorn man is focused on his future, and this may cause him to be more worrisome or anxious. 
For this reason, he is most attracted to a woman who is grounded, peaceful, and nurturing.
If you don't want to push him away, you should find helpful ways to calm him and take his mind off of stress.
Some of my favorite things to do for the stressed Capricorn man are giving him a sensual body massage, preparing him a hearty home-cooked meal, and introducing him to relaxing techniques like meditation and yoga.
If you want to get outdoors, try lounging on the back porch, going for a dip in the neighborhood pool, or quietly riding your bike through the local park—anything that stills him and makes him feel comforted.
If he's saying mean things or acting erratic, try not to take it personally. The impulsive energy of the Sun in Aries can influence the Capricorn Man to be more quick-tempered and argumentative.
Instead of lashing out, hug him.
If you can overlook his impulsive behavior at the beginning of the month, you may notice a change in his mood and behavior by the end of April, especially once the Sun enters Taurus on April 19.

2. Stimulate His Mind
With transit Venus in Gemini highlighting his sixth house of daily routines and health, you may find the Capricorn man more talkative and introspective than usual.
In astrology, Venus teaches us a lot about what the Capricorn man will want and need in a relationship.
Venus tells us what he likes, the way he approaches relationships, the way he gives and receives affection, the type of woman he is attracted to, and his emotional relationship to material possessions and money.
Venus in Gemini's airy influence encourages him to be more open to a long-lasting mental connection.
If possible, it may be nice to ease him away from work and host a quiet night with close friends or family. You could suggest thought-provoking games like Charades or Loaded Questions.
If you would like to do something more private, do a DIY project for his job or home. He will enjoy chatting with you while solving a problem.
The sixth house also rules health, so this may be the perfect time to get in the kitchen and practice making healthy meals together. He will enjoy admiring you and watching you cook!
I know it can be hard to read the Capricorn man because of his naturally reserved nature, but doing simple things to stimulate him mentally will help build your connection in April 2020.
Read next: How to Know If a Capricorn Man Is Falling in Love with You?
3. Connect on an Emotional Level  
In astrology, Mercury says a lot about how the Capricorn man processes, receives, and sends information on an internal and external level.
Mercury shows us things like how he expresses his emotions, how he processes thoughts, how he perceives life, and what he wants to communicate to the world at the current moment.
With Mercury in Aries highlighting his fourth house of psychological roots and heritage until April 27, the Capricorn man may be more introspective, reserved, and private than usual.
Naturally, the Capricorn man is cold, contained, and well-put-together, so getting him to express his emotions is never easy.
But with Mercury in Aries encouraging him to uncover the familial patterns of his past so he can build the family and home environment he wants for his future, this is a great time to work on your emotional connection as a couple.
Doing things like spending more time at each other's homes, talking about your ideal marriage and family, sharing childhood memories and family photos, looking up your ancestry, and maybe even taking a small staycation together is attractive to the Capricorn man.
He may not always show it, but the Capricorn man has strong values for marriage and parenthood. Naturally, he tends to take those two things seriously.
If you find that he is acting more distant, cold, or snappish with you than usual, remind him that you are his friend and not his enemy.
Just remember that his earthy energy takes things slow and steady; he needs time to build an emotional connection. Reminding yourself this will help with attracting a Capricorn man in April 2020.
Read next: Guess Who Is the Most Famous Capricorn Man – No Way You'll Get It!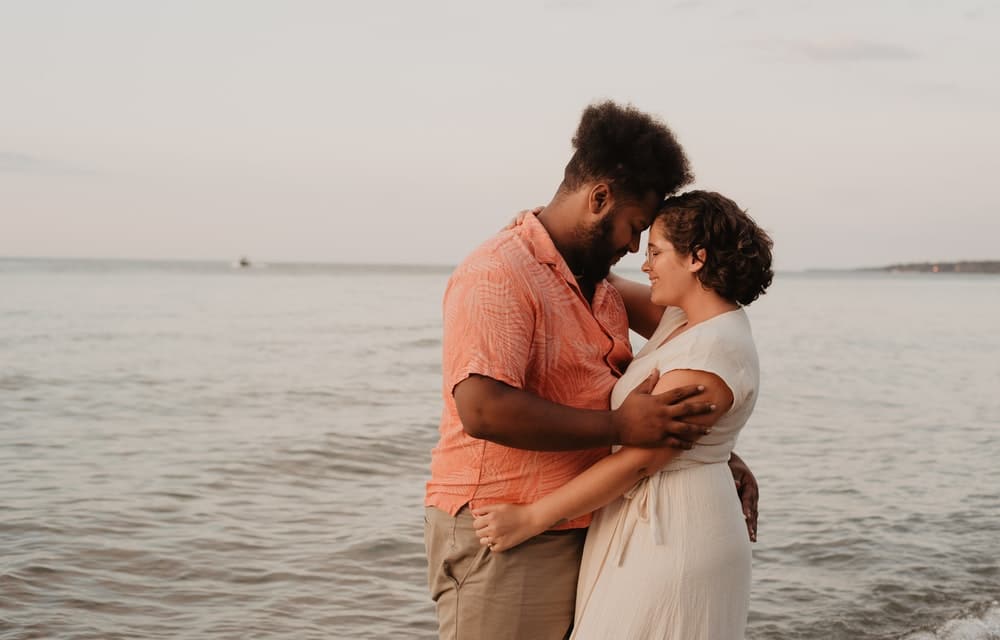 4. Show Him Something New 
In relationships, Mars represents how the Capricorn man desires affection and sex and how he will respond to the expectations set by his Venus.
With transit Mars in Aquarius highlighting his second house of sensuality and fulfillment, the Capricorn man may act more unemotional, idealistic, and free-thinking than usual.
With transit Mars in his second house, this is the best time for you to uncover your true self and show him something new.
With Aquarius being a fixed air sign, it may be best to suggest intellectual activities that involve social justice, technology, and the arts.
The second house also rules material assets and investments, so this is an excellent time to expose him to new methods of income, social connections, or trade.
Sexually, the influence of thought-driven Mars in Aquarius arouses the Capricorn man's love for a confident and strong-minded woman.
When Mars is in a communication air sign like Aquarius, make a point to verbally express love and affection. Show him with your words and actions how much he means to you. This will turn him on!
If you take my cues and do as I've suggested, I believe there are so many good things to come for you in May. So make sure you stay updated with the blog to see How to Attract a Capricorn Man in May 2020.
Just remember that the Capricorn man is full of secrets, so for you to build and maintain the relationship of your dreams, you need to understand the Capricorn man on a fundamental level.
As a relationship astrologer, I've helped women like you from all around the world attract and gain the unconditional love and trust of Capricorn men. And after years of listening to their questions and working with them through their problems, I decided to write down all my insights and put them in a downloadable guide for 24/7 assistance and advice. It's like having me as your personal relationship astrologer, but always on demand.
My guide Capricorn Man Secrets is better than any daily, weekly, or monthly horoscope app you'll ever read. Instead of just giving you the basics of the Capricorn man, I share real-life stories and examples of women who have been where you are and have overcome their challenges—and are now living the love story of their dreams.
If you're ready to dive deeper and start your journey to unconditional love with your Capricorn Man, you can purchase Capricorn Man Secrets click here.
And while you're at it, go ahead and find your compatibility with your Capricorn man with my free compatibility quiz. It's an easy way to see if you have what it takes to make it in the long-term.
Share your experiences in the comments below—I'd love to hear them!
Your friend and relationship astrologer,
Anna Kovach