August is a powerful month full of synchronicity and high spirits. The vibe is right, Capricorn is feeling very open, fun-seeking, and spontaneous, at least more so than usual! If you're seeking a companion with depth who also knows how to play and lighten up when the mood calls, now is the perfect time to go after this man. It is Leo season, after all…
How To Attract A Capricorn Man In August 2021
1. Laugh, Let Loose, And Play!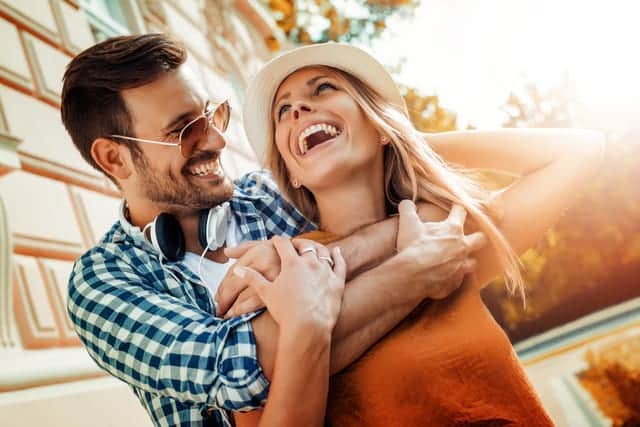 It's Leo season, a time of playfulness, community, and connecting with kindred spirits. Capricorn wants to 'feel a vibe' this month, so if you know how to keep the energy up and expansive while staying grounded you may just be onto a winner. Better yet, you will be the winner! 
Expansiveness is open-mindedness, it's being able to engage in conversation that broadens your horizons and allows for portals to new and exciting ideas. Although Capricorn is traditional and conservative, this sign is also open to change if it supports his growth. And, the energies of Leo are hitting him in a way that helps him to embrace playful expansiveness. 
Laughter in itself heals, releases, and removes trapped and blocked energy and emotions. This then creates a doorway to higher consciousness. Use laughter as a medicine, and tune into your playful nature for self-discovery and awesome conversation. 
When you commit to simply enjoying life – to being and flowing with joyous energy – you naturally create opportunities for enlightening conversation. Deep and interesting exchanges too. 
Consider the impact your psychological and emotional health has on your capacity for fun connection. Strive for lots of laughs, letting your inner child play, and then finally transforming that energy (release) into intellectual conversation. 
2. Help Him Be Spontaneous
Linked to playfulness is spontaneity, the art of being spontaneous. Capricorn is ruled by Saturn; therefore, he will always be modest and maintain a conservative outlook. However, Leo season aligns him with his upbeat, enthusiastic and optimistic self, the part of him that is more than happy to adapt to the energies of the group and go on adventures! If you want to appear interesting, take the lead and direct him towards spontaneous trips, outings, or meanderings.
As an earth sign, the Capricorn man will always love nature and the great outdoors, thus suggesting something (anything) outside will never be wrong. Leo is a fiery and independent spirit and although Capricorn will never truly understand Leo's personality completely, he can appreciate the positivity. 
One thing to note… Capricorn is a feminine, introverted, and yin earth sign. This means he has a shy and reserved side! If you can bring him out of his bubble and help him to embody more lightness, then you will gain gold points aplenty. 
3. Stimulate His Senses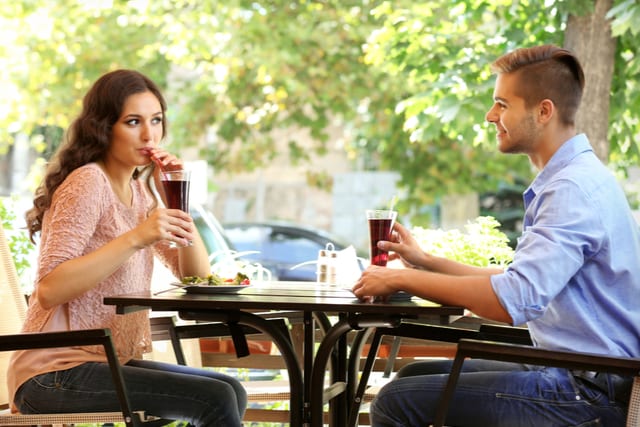 There are many angles you can use for connection this month. You might want to bond intellectually and psychologically, or get your flirt on and be physically expressive through intense eye contact and body language. Or, you might want to try and seek out a spiritual and soulful connection because Leo is a majestic and soulful sign. 
However you want to play it, make sure you do it with passion. Passion is the birthing ground of compassion and this gets Capricorn's senses buzzing! 
Where is the link between passion, compassion, and sensual stimulation, you may be wondering? Well, the Capricorn guy observes the world in a unique way, a way rooted in intuition, sensitivity, and acute perception. He is both intelligent and instinctive, navigating life through a range of sensory experiences and focal points of observation. He is self-aware. 
Express yourself openly and passionately – be and feel liberated. Compassion is the combination of light and dark, it's essentially accepting both the light and dark (of self, life, being…) and choosing kindness and empathy. 
One doesn't need to be right or prove someone is wrong with compassion, as they have found a certain level of acceptance within. Empathy and compassion are some of the fastest routes to connecting on, well, any level! His emotions, mind and senses feel awakened and sparked, energized and seen. 
When this guy feels understood and free to be himself you see a whole other side of him. This is where connection arises. 
4. Get Physical…
Okay, this isn't suggesting a steamy love-making session… at least not yet! Get physical by doing yoga or sports together. Practicing physical movement in each other's company is perfect for establishing a subtle connection. 
Subtly is a strong foundation for action and direct intention later on. When you perform yoga, sports, or martial arts together, or go for a hike or wild run or swim, your energy bodies dance and sing together. You may not see what is going on, but the universe does.
Your subconscious minds and psyches resonate with one another. A cord is formed. Or should I say a chord? Life is a magical experience if you allow it to be… We do live in a universe after all! 
You can find unity and common ground through shared passions, interests, and activities together. This doesn't just have to be movement either; sign, dance, play, jam and make music or art together if you're creatively inclined.
5. Don't Suppress Your Feelings
Finally, a Leo Sun cycle is not a time to suppress your beliefs. Anything you feel, express it. Be open and authentic. The solar rays activate Capricorn's intuitive higher mind at this time of the year, which promotes an element of bravery and courage. Leo is one of the most fearless and self-leading Zodiac signs, you know!  
The Full Moon in Aquarius on the 22nd amps up our need to communicate and connect cerebrally, like talking about world affairs, humanitarian themes, music, art, science, or quantum physics. 
So long as the topic of conversation is intelligent and consciously considered, you can find unexpected moments of intimacy through intellectual and mental bonding. All you should know is: don't hold back. Embody Leo's courage and devotion to a higher truth and cause. 
Not known for being the most imaginative, you can make the most of this Leo transit to bounce off each other imaginatively. Spark his interest in storytelling. Blessed with a fire or forest where you can be free? Go old school and tribal and imagine you're at a festival. 
Capricorn is a wild man at heart, he just usually has too many duties and self-imposed responsibilities to be completely liberated. Let your inner wild woman out to play and socialize in order to find his. 
Let go of pride too, as this won't even be on his mind. He possesses an innocence and vulnerability which only seeks authentic connection, and this can be used to your advantage. 
Read next: 7 Common Texting Mistakes Women Make With A Capricorn Man
Final Thoughts & Key Astrological Transits
August is the ideal month for light hearted fun and play balanced with on point, fascinating, conversation. The Capricorn man is more inclined to let loose and let his free-spirited side out to play. 
He is looking for people who share similar values and ideologies, but who can also ease up his seriousness and stoic approach to life.  
Looking for new beginnings in love and friendship? Make the most of the New Moon in Leo on the 8th. 
If you're looking for ways to grow your love with this sexy Capricorn guy to greater heights, then check out my guide Forever Love With A Capricorn Man to find out how to sustain your love with him for all time!
Wishing you light, love, and all the luck in the Universe on your journey!
Your friend and Relationship Astrologer,
Anna Kovach