Capricorn is the most ambitious and high-flying sign of the Zodiac. He is all about achievement, personal victories and professional accomplishments. The Capricorn man is smart, educated, funny, and generous, with a unique sense of humor. He sees life as a game he can conquer and win – failure isn't an option! He takes the same approach in matters of the heart, love, and romance. He may be the most disciplined and high-achieving sign, but he's also sensual, down-to-earth, romantic, and caring; attentive, emotionally-open, and sensitive. 
Read on to discover the best ways to attract the Capricorn man in February. 
How To Attract A Capricorn Man In February 2021
1. Be Inspiring And Motivational
Inspirational qualities are paramount this February. This month is a mix of Aquarius and Pisces season and this means lots of inspiration, magnetic charm, passion, and unique insights and revelations. When the Sun is in Aquarius until the 19th, he is feeling more altruistic and humanitarian. His empathy and desire to create change in the world are lit up… 
When the Sun enters Pisces, he is even more sensitive and compassionate than usual. He feels the world's suffering and wants to talk about topics that add to uplifting humanity's vibration in some way.
Not only does he want to talk about things, he also has the energy and vitality to take action! Aquarius and Pisces are two of the most, if not the most, altruistic signs. It's all about service to society and their communities to them. They seek to make the world a better place, and to create ripples and shifts through music, art, creative inspiration, education, science, technology, and healthcare. 
So, any topic that draws on his inner empathy and sensitivity to the wellbeing of others will instantly catch his attention. It will spark something within him that says, "this woman is definitely soulmate potential!" 
2. Romance Is Warmly Received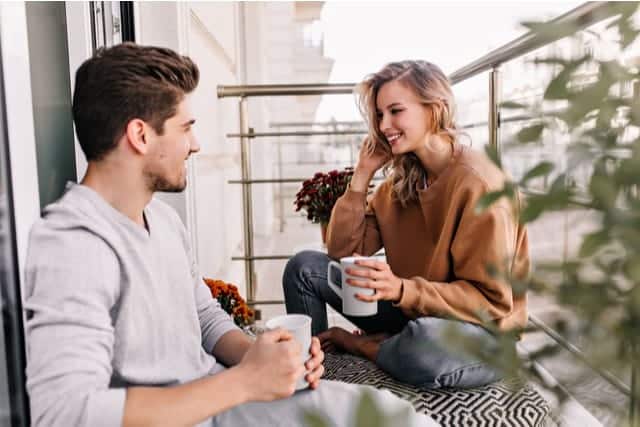 Romance is strong this month. From the 19th, you can make romantic gestures and initiate light physical touch. Eye contact, flirting, positive suggestive body language, and anything that stirs his emotions and senses are guaranteed to be warmly received. 
You're given permission by the universe to be more sensual and romantic than usual, and you have the Sun in Pisces to thank for this. Capricorn loves Pisces. He sees this sweet and spiritual sign and kind, caring, empathic, and compassionate.
Capricorn and Pisces are also highly compatible. Peace, harmony and warm feelings are available throughout the month, while significant understanding and insight can be achieved. You can learn about this man and vice versa, there's a genuine interest in getting to know someone; their history, life lessons and experiences, personality, and strengths, flaws and follies. Authentic connection is key. 
If you want to wow him, appeal to his sweet and nurturing side. Capricorn isn't solely business-minded and responsible – he has a deeply intuitive and gentle character as well. Tune in into it to bring out his best self. He will admire you for it! 
3. Connect To His Artistic Side
Shared passions including artistic vision and creativity are key topics for conversation and connection. Capricorn is an earth sign, meaning this guy is down-to-earth, sensual, and naturally excelling in craftsmanship. This can include arts & crafts to building, painting or music-making to pottery. 
Creation is strong within and he likes to find ways to express it externally. He may not be apparently artistic, hence why appreciating this quality and seeking to bring it into the limelight will be loved. 
He's not typically a visionary either, unlike 'big picture' thinking Sagittarius or imaginatively gifted Pisces. But, in saying this, he does have a powerful spirit and the gifts of dedication and focus. Discipline defines him. He's able to commit to something or a project with unwavering concentration and perseverance. So, if he's creative at all, it would be wise to start talking about his hobbies or creative ventures.
He is more open to advice than normal too. If he has a creative job or works in an artistic field, feel free to share your input and ideas. Don't control him or speak dogmatically – always keep an open mind and share your views with empathy and non-judgment, but do be aware that it's ok to add your input to his professional ventures and skills this month. 
4. Allow Him To Shine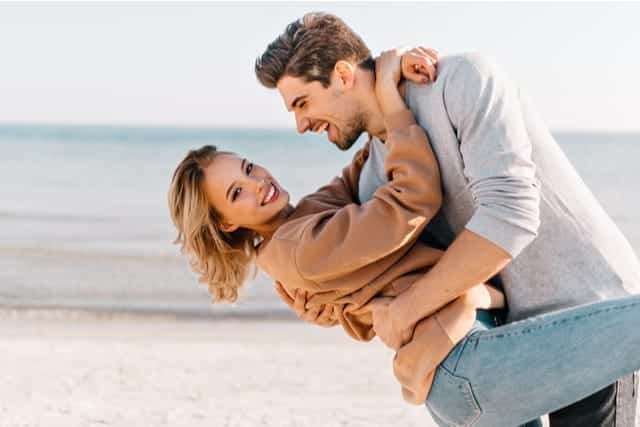 The thing to know about Capricorn is that he can be frustratingly (or incredibly) ambitious and headstrong. He wants to shine, succeed, and conquer. He thoroughly enjoys showing off his skills, talents, and mental abilities through conversation and social interactions, he is determined and powerful with a strong sense of self-esteem. 
It's therefore important that you give him room and space to shine. More importantly, don't judge him. Allow him to express himself even if it means he comes across as someone with authority and status. Don't entertain narcissistic tendencies, of course– hopefully you're intuitive and self-empowered enough to know the difference between self-worth and narcissism! But, do give him the freedom to be his true self. 
Despite being ruled by Saturn, the planet of limitations and structure, the Capricorn man is pro-freedom and individual liberties. Self-expression is important to him and he needs a partner who is by his side to support and uplift him, not to bring him down. Dampening his spirit through cynicism or negativity will automatically be a red flag. Be mindful of this to captivate his respect and admiration
5. Know The Difference Between Fact And Opinion
The Capricorn man is very intelligent and perceptive, with a strong sense of truth and justice. Being ruled by Saturn makes him have an affinity, with law, order, justice, and morals – right and wrong, truth and fiction, and reality and fantasy. 
When the Sun is in Aquarius, he will be feeling more analytical and brighter than usual. His mental gifts and abilities are lit up which enhance his need to appear intelligent, and use his mind observationally, logically, and reasonably. 
Overall, he has firmly developed notions and belief systems! He knows the difference between opinions and perceptions – perspective, and fact and fiction. What he dislikes (strongly), is when people try to share their opinions as truth or fact. It's a personal trigger for him, in fact, especially when he deals so much with reality. 
This isn't suggesting he's spiritually disconnected, being realistic is not synergistic or synonymous with lacking spiritual insight. The idea here is to be very conscious of your communication and belief systems. When you're speaking 'truths' be careful of coming across as ignorant, in other words. Is what you're saying the ultimate truth, the only truth? Or is it your opinion? Better yet, is it your perspective?
Be wise. A wise woman is deeply attractive to Capricorn. Remember that Venus is still in Capricorn, signifying heightened senses and connection to unconditional love and universal truths. 
Read next: 6 Things That Kill a Capricorn Man's Desire for You
Final Thoughts And Key Astrological Transits
The Full Moon in fellow earth sign Virgo on the 27th is leaving this man feeling very connected to his domestic affairs. He's got his professional and personal life in order. Being a "two month," he is open to partnership and new relationships. When we look at the impact of compatible Pisces (energy and influence) from the 19th, you can hopefully see how many positive prospects there are. 
Magic infused romantic situations. Personal magnetism, charm, wisdom and wit can be used to draw him in… Don't forget to read the Capricorn man secrets for a deeper discovery. 
And let me know which of these tips you found most helpful to score your Capricorn guy. The comments are totally anonymous!
Wishing you love and light on your journey.
Your friend and Relationship Astrologer,
Anna Kovach