Until the 19th, the Sun is in Capricorn, which signifies that it is this guy's month. He is feeling grounded, secure in his life, and positive, he's actually more optimistic than usual. This is the ideal time to make a connection, if you are after something long-term with longevity. Flings and flights of fancy don't cut it. He won't be wanting to invest his precious time and attention in someone who may change their mind in a month or two. With the Full Moon in harmonious Cancer, he is also very open and mature about his affections.
Read on to discover the best ways to attract a Capricorn man in January 2021.
How To Attract A Capricorn Man In January 2021
1. Show A Serious And Sophisticated Side
First and foremost, this guy is attracted to sophistication and class this month. He is most likely older, thus has been through a lifetime of flings and love affairs. 
Being an earth sign, he is naturally more grounded and open to commitment than some of the other signs. He is looking for depth, emotional intimacy and ultimately, someone to share his life with, to learn and grow together with. 
This means you need to project the demeanor of someone who has class and intelligence. Intellect and wisdom are highlighted this month, so show off your intelligence! Show your wisdom, acquired knowledge, and any special skill set or area of expertise. 
Although an earth sign, Capricorn is deeply intellectual and switched on mentally; all sorts of cerebral gifts are developed in the Capricorn man. He is looking for the same in a partner. 
Converse about a range of topics and don't be scared of projecting an aura of intellectual superiority, in moderation. This is the key. Give a little to get a lot – allow brief moments of 'knowing best,' being wise, etc. to shine through, then show your class and grace. 
2. Humility And Grace Are Major Turn Ons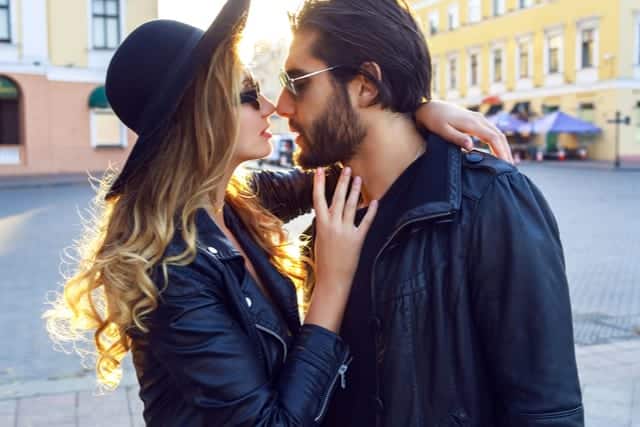 Unlike other Zodiac signs, the Capricorn man is attracted to gentleness, humidity and grace. Capricorn is traditionally associated with ambition, determination, business mindset, and a headstrong willpower. 
This is true, yet he is also a feminine sign with qualities including nurturance, empathy, gentleness, and kindness. Capricorn is one of the sweetest, most sensitive sun signs. 
Humility and grace in a social situation are sure ways to catch his eye. Sagittarius and Leo might respond to loudness, excessive confidence, and even boasting or mildly arrogant and egotistical behavior (aka, someone who seeks the spotlight in an extroverted, fiery way), but this man needs the opposite. He is looking for a lover who can be considerate and attentive to his needs, and the persona you portray in public tells a lot about your true character!
Be wise and outgoing, charismatic and charming whilst being down-to-earth and modest. He will see you in a wholly positive light if you do. 
3. Express Yourself Openly And Honestly
When the Sun enters Aquarius on the 19th, he will be more in tune with his intellectual and philosophical side. Aquarius is an air sign with abilities in intellect, observation and free-thinking; open-mindedness, communication and the capacity for a range of philosophies and schools of thought. 
This man is feeling more ambitious than usual from the 19th. This ambition is rooted in mental rapport and connection, i.e., the connections and bonds he creates with others on the mental planes.
Yet, as an earth sign, he is still connected to his roots, emotions, and inner currents and feelings. Emotional vulnerability and openness are therefore important. 
Be honest and learn how to express yourself, this guy isn't looking for perfection- he knows that communication and speech may sometimes stutter or get distorted, thoughts get mixed up and scrambled, and feelings come out 'funny.' He is compassionate and understanding. 
So, be open and let your thoughts and ideas flow. Vulnerability is sexy as it shows you as authentic and sincere…
4. Appeal To His Love Of Family And Tradition
The Full Moon in Cancer on the 30th December has left your potential Capricorn mate feeling more in tune with his roots and home than usual. Cancer rules the 4th house of family, domesticity, roots and foundations – emotions and security. 
As Cancer is opposite Capricorn in the zodiac wheel there is a natural compatibility. Ultimately, the first half of January sees this guy more domestically-inclined and family-oriented. 
Being an earth or water sign gives you a natural advantage to win his interests, but having a lot of water and earth energy in your chart can also work to your favor. There is a sense of completion in his life regarding his home and close family, he will be feeling very in tune with his own needs regarding security, personal relationships, and his home. He knows who he is and what he wants, in short. So, showing him how much you value these things such as home, family, and tradition are ideal. 
Emotional intelligence ties into this. He is mature with some pretty powerful instincts too. He doesn't tolerate superficiality or shallowness on the home and family front, reflecting into who he chooses as a partner. Something to be mindful of if you wish to spark his interest.
5. Be Light-Hearted And Witty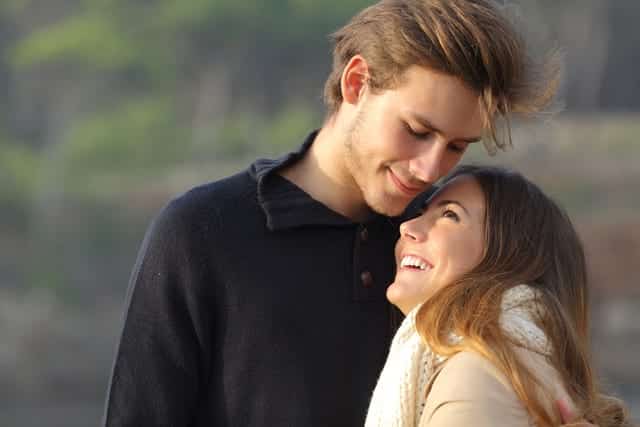 Because this man can be quite serious, especially when the Sun is in his own sign until the 19th, introducing fun and a sense of playfulness will lighten his mood, and show you as someone who is good to be around. 
Optimism and positive mindset will be very attractive to him in January. Laughter, wit and humor will not only make you appear upbeat, but will also enable you to be seen as intelligent. Adventure and spontaneity are not some of this guy's strongest qualities, yet, he does enjoy them – he just needs a little 'push.' 
Suggest a date or shared activity that is both romantic and fun. The Capricorn sign loves nature. He enjoys going on treks and hikes, walking through parks with lots of greenery and travelling to forests and nature reserves. Because he is also romantic and sensual, combining these two interests of his will turn his inner light on. 
Food and comfort are important to him, although not in a Taurean type of way! Your Capricorn man has an affinity with comfort, he likes to feel like he belongs, and has close and secure connections. 
Mental connection, emotional bonding, and spiritual reflection are all important to him. He most likely won't go off looks alone, although physical attraction and chemistry is a must; instead, he prefers to create a bond through the other planes of being. 
You may want to talk about holistic or alternative health, the mind-body-spirit connection, and other reflective insights and personal perceptions into human nature. Astrology, metaphysics, neuroscience and philosophy will all make you appear interesting as well. 
Read next: 7 Perfect Gifts to Give Your Capricorn Man
Final Thoughts & Key Astrological Transits
Venus in Capricorn until March and all throughout January is making this man amazingly romantic, open and sensitive. This is occurring in a grounded and positive way; he is centered and at peace with himself and his emotions. He also is only looking for something with potential- longevity and capacity for a long-term bond with intimacy and depth.
You can find out more about ways to win his heart with the Capricorn man secrets, or visit this link to discover your compatibility. 
And let me know which of these tips you found most helpful to score your Capricorn guy. The comments are totally anonymous!
Wishing you love and light on your journey.
Your friend and Relationship Astrologer,
Anna Kovach
---
---