It's Cancer season, Capricorn's "opposite" and thus, the month of balance and harmony. We all have an opposite in Astrology and the Capricorn man is meant to find balance with Cancer's traits and qualities. Holistically, this is a dreamy, creative, and positive month with many opportunities for synergy and connection. The New Moon in Cancer on the 10th is a great time to strengthen your relationship, while Leo season from the 22nd begins a new fiery and passionate cycle. Read on to discover even more!
How To Attract A Capricorn Man In July 2021
1. Peace And Love…
There's a loving, dreamy, and introspective vibe that is making everyone sweeter and more caring than usual. Cancer is a sign of unconditional love and compassion. They're known as the 'caregivers' and 'great nurturers' of the Zodiac, so it is literally all about love this July. 
This compassionate and sensitive water sign is ruled by the 4th house, the Astrological house of home, roots, the mother, emotions and feelings, and physical foundations. These "foundations" and "roots" link to security and the comfort you feel at home and amongst friends and family. Thus, this is the collective theme for the month, or one of them.
Bare this gem of wisdom in mind when conversing with Capricorn, and when seeking a connection. You may find he is softer with you specifically in relation to his words and speech. The introspective vibes are hitting him hard, yet this isn't necessarily a negative… it's easy to presume and misperceive Cancer is being (solely) hypersensitive, moody, and depressive. Cancer is a creative genius and beautifully supportive individual, you know!
Radiate inner peace to win his heart and capture his mind. Captivate his soul and innermost self through projecting a harmonious, inner contentment, and cooperative aura – and don't forget that this month is all about universal compassion, empathy, and unconditional love.
2. Emotions Vs. Ambitions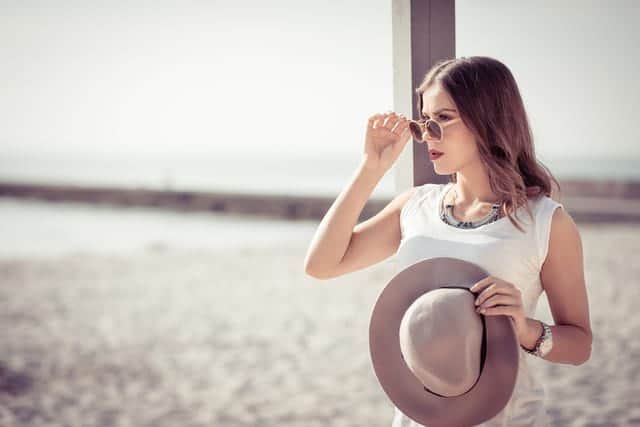 The June Full Moon in Sagittarius-Capricorn (depending on where you are in the world) is still influencing us, and the Capricorn influence is the perfect balance with its opposite sign, Cancer. 
June's Full Moon occurred when the sun was in Cancer and the moon was in Capricorn, making it the perfect 'opposition.' If you don't know what a direct opposition is, it's basically what's just been described: the moon and the sun in star signs opposite each other. This influence is still with us, so Capricorn is feeling the pull between his emotional and family life and his career. 
There's an internal shift and instinctive desire to find balance. Both his personal and his professional life are demanding his attention, however, the Cancer sun for most of July helps him connect to his emotional sensitivities more. Capricorn is naturally ambitious and determined to succeed!
This is a great quality to work with if you resonate with emotional bonds and platonic intimacy within a relationship. Cancer's energy provides a foundation for love to blossom, a heightened emotional frequency to take hold, and inspiration to flow.
Don't be too worried about coming across as too sentimental or wishy-washy, softness is taken as gentleness and modesty to this guy, while sentimentality and nostalgia seem to be the current theme. Capricorn loves a deep, spiritually-inclined, emotionally intelligent and mature, sweet and nurturing woman. 
One thing you can do on the ambition part is to tell him about your talents and professional goals, at some point. Don't make it the main focus or attempt of your new bond, but do let a bit of your greatness slip. Stay clear of superficiality because he'd prefer something deep this month.
3. Keep Your Vibe Positive
One of the down sides of Cancer season is the low moods and pessimism that can result. Everyone has a shadowy side; however, Capricorn is an optimistic soul despite the pressures he puts on himself. 
Cancer's moody, over-emotional and super-sensitive character can be a drain on Capricorn, yet it also provides a doorway for growth and self-mastery. In fact, the Cancer quality of being emotional and sensitive is one of the things that helps Capricorn, in the long run, so this is something that can work to your advantage – if you're naturally sensitively inclined. Capricorn appreciates sensitivity, emotional vulnerability, and sweetness, but this doesn't mean you should turn towards depressions, sadness or melancholy.
No, stay positive and optimistic, just do so with a watery-empathic magic touch! Water and earth are compatible and Cancer and Capricorn are considered soulmates in Astrology. Be as cheery and full of smiles as possible, and don't wear a mask if you're outside or having some one-on-one time (safely, of course!). Why would you want to cover your beautiful face?! Eye contact is enhanced when we give off an open and authentic demeanour, and we can't do this when half of our face is covered!
4. "A Touch Of Magic"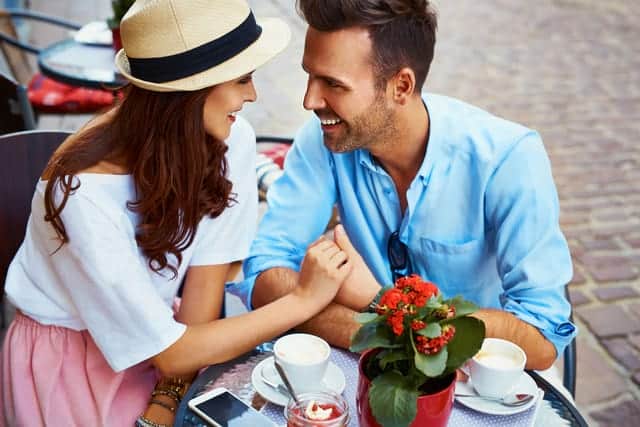 You can feel free and liberated this month, as Cancer is the sign of magic and mystery. This is great if you usually feel apprehensive to be spiritual, philosophical, or majestic and soulful in anyway, i.e., to not stick to the conventional status quo. 
Not only is Cancer representative of spirituality and psychic gifts, but they're also incredibly innocent and playful. Their inner child is developed (through their emotional intelligence) and the Moon's imaginative influence makes them see life like it's a dream, a colorful and fun play or drama musical. Cancer is very creative!
Capricorns dig this. Recite him your poetry or dig out your photographs or art collection. Take your ukulele, guitar, or acoustic bass with you when you meet, and keep your energy subtle and down-to-earth. If you're going to shine do so in a mellow, modest, and peaceful type of way – this is way more powerful than any overly attention-seeking or extroverted displays at self-expression. A magnetic vibe wins.
5. Sensual Seduction…?
Okay, this might be a tricky one to understand if you're not subtle or receptive by nature. If you're a water or earth sign, or have a lot of water and earth in your natal chart, you will get this! You're allowed to be seductive this month, so long as you do so potentially 'how can you seduce someone unintentionally,' might say the direct fire signs or cerebral air ones? 
Learn from your feminine introverted friends. Introverted people (aka water and earth signs) have a deeply introspective, humble, and almost sacrificial energy about them. This "self-sacrifice" makes them submissive which is extremely sexy, yet it also allows them to find a subtle connection. Subtle is the key word here!
Tap into your senses, and his. Tune into the sounds, scents, sights and scenery, tastes and physical world around you. Be mindful and aware of your external reality as this is a direct link to your internal one. Innocence is another significant quality associated with sacrifice and submission; feminine receptive people tend to be more innocent… in a spiritually sexy way.
Read next: 10 Reasons Why Capricorn Men Stay Committed And Interested
Final Thoughts & Key Astrological Transits
Beautifully harmonious mellow and introspective energy fills the air, so if you're not this way inclined you may want to work on your temper or inner fire. Calm it down to make a real impression. 
The Capricorn man is seeking a gentle, intelligent and intuitive woman this month, someone who is creative, sincere, caring, and in tune with her instincts.
If you wish to learn more you could always visit the Capricorn Man Secrets blog to unveil more about this incredible guy!
And if you feel like you need some private guidance on your relationship, I've still got a few spots open for my 'VIP Consultation' service. Book your private consultation here.
Wishing you light, love, and all the luck in the Universe on your journey!
Your friend and Relationship Astrologer,
Anna Kovach
---
---