Every month, the planets change signs and affect our relationships. Depending on the planetary movements, it may be tough to understand the needs and desires of the Capricorn man. But with my tips based on the monthly energy, you can draw the attention of a Capricorn man or improve your relationship with one in June 2020.
Attracting a Capricorn Man in June 2020
1. Practice Healthy Communication
Even if you believe you are a healthy communicator, be open to exploring new ways to communicate and connect with your Capricorn man in June 2020.
With the transit Gemini Sun illuminating his sixth house of wellness and daily routines, it's never been more important to prioritize the overall health of your relationship.
Are you a good listener? Do you make eye contact with him while he talks?
Or do you pretend like you're listening while your mind wanders to something else?
If your answer was yes to the last question, then you have your work cut out for you this season, as the Capricorn man's tolerance for distractions and toxic relationships is at an all-time low.
On the bright side, I've found that June 2020 is an excellent month to reimagine your intellectual communication and love of shared activities.
It may be fun to commit to a 30-day yoga or meditation practice. You may even suggest doing a cleanse or eating healthier in general.
If your Capricorn man is into podcasts or writing, maybe purchase him those new headphones he's been eying, or updating his technology so his workflow can move more easily.
Even if these offerings seem small, they will boost his ability to communicate and share his unique message, which will result in a more joyful connection between the two of you.
Starting on June 20, the Capricorn man's attention will switch from productivity to connection.
With the transit Cancer Sun highlighting his seventh house of partnerships and marriage, this serious man will be more open to commitment.
During this period, focus on spending quality one-on-one time together.
Turn off your phone, dim the lights, and light some candles. It's time for some much-needed romance!
2. Be a Helpmate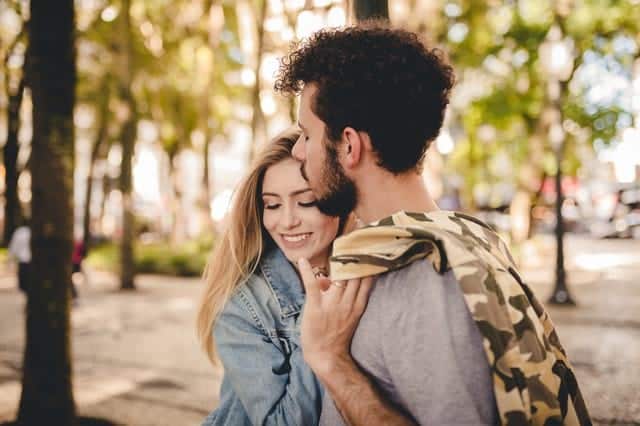 Considering Capricorn is a sign of public reputation and professional goals, it's an understatement to say that he has "big" dreams.
But what you may not know is that he doesn't want to do it all by himself, even though he will if he has to.
To attract the Capricorn man in June 2020, be a joyful helpmate.
With Venus still retrograde in his sixth house of Gemini until June 25, take a moment to pull back and see where you can pitch in more or do small tasks to show some extra appreciation.
If he lives alone and you know he despises grocery shopping, why not pick up a few of his favorite foods while you're shopping for your own?
Or if you live together, maybe you could fold his clothes and put them away once in a while or organize his messy desk because you know how he gets when he can't find his glasses or papers.
Although Venus retrograde can be somewhat of a rollercoaster, the lasting effects it leaves are beautiful.
If you are thoughtful and pitch in through acts that feel natural to you, he will be more willing to provide you the same affection—maybe in ways you would never expect.
What I love most about this Venus retrograde is that it shows the sensitive nature of the Capricorn man.
With so much narrative around how cold and detached he can be, it's delightful to see how big he smiles and how hard he laughs when he truly is surrounded by love.
3. Focus on Your Relationship
If you take anything away from June 2020, take away how important this time is for your relationship.
With so much emphasis on his seventh house of Cancer, this is the perfect time to reconnect and find new ways to evolve your love.
If you're just starting out with your Capricorn man, or if he's on your "I want him" radar, be mindful of how you project your words and thoughts, as Mercury will station retrograde in Cancer on June 18.
When Mercury stations retrograde in his seventh house of Cancer, how you relate to one another on a romantic level is amplified.
This is the best time to talk about what you want as individuals and as a couple and how these desires will shape your overall future moving forward.
With Cancer ruling the home and family, you may find that you enjoy being in comfortable spaces more than in public. So it may be better to keep any relationship goals or changes quiet for now.
Use this opportunity to show him your feminine side. Cook for him, read to him, pamper him, and show him who you are inside.
Read next: 9 Best Gift Ideas For a Capricorn Man
4. Say Yes to a Fresh Start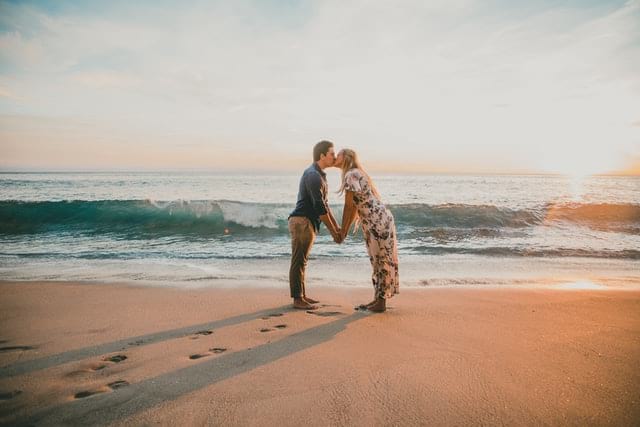 To bring things together, the Cancer New Moon and Solar Eclipse on June 21 are an opportunity to start fresh in your relationship.
New Moons in Astrology represent new beginnings, and when they are coupled with an Eclipse, they represent breakthroughs and sudden advances.
During this lunation period, set new intentions with the Capricorn man.
If you are in a new relationship or trying to figure out where you stand, don't put pressure on him by suggesting a major commitment too soon.
Instead, make a small intention such as promising to see each other at least once a week.
If you are in a serious relationship with your Capricorn man, shoot for the stars and don't hold back.
Write down what your dream house, family, and shared wealth would look like. What do you want to manifest together, and how far are you willing to go to get it?
That's what the Cancer New Moon and Solar Eclipse are encouraging for you.
Overall, if you want to attract a Capricorn man in June 2020, practice healthy communication, be a helpmate, focus on your relationship, and take advantage of a fresh start. 
If you are serious about attracting and building a healthy relationship with the Capricorn man, my guide Capricorn Man Secrets is better than any daily, weekly, or monthly horoscope app you'll ever read. Instead of just giving you the basic knowledge of the Capricorn man, I share real-life stories and examples of women who have been where you are and have overcome their challenges—and are now living the love story of their dreams.
If you're ready to dive deeper and start your journey to unconditional love with your Capricorn man, you can purchase Capricorn Man Secrets here.
And while you're at it, go ahead and find out the compatibility between you and your Capricorn man with my free compatibility quiz. It's an easy way to see if you have what it takes to make it in the long term.
Have you noticed these astrological influences on your Capricorn man? Let me know in the comment section below!
Your sister and relationship astrologer,
Anna Kovach