Every month the planets change signs and affect our relationships. Depending on the planetary movements, you may not always understand the needs and desires of the Capricorn man. However, there are simple things that you can do based on the monthly energy to improve your relationship with the Capricorn man. Find out how to attract a Capricorn man in March 2020.
Attracting a Capricorn Man in March 2020
1. Take the initiative.
You may already know that the Capricorn man enjoys the presence of tasteful art, chilled champagne, intellectual conversations, and building an empire with his life partner who he will most likely be with for life.
But with Transit Venus in Taurus highlighting his 5th house of romance, creativity, and pleasure, the Capricorn man may be more expressive, romantic, and playful than usual.
In astrology, Venus says a lot about what the Capricorn man will want and need out of a relationship. Venus shows what he likes, the way he approaches relationships, the way he gives and receives affection, the type of woman he is attracted to, and his emotional relationship to material possessions and money.
Venus in Taurus is a time of commitment, affection, generosity, and passion. Its effects on the Capricorn man are industrious as they are both humble and devoted earth signs.
During this transit, The Capricorn man will be attracted to women who are confident, stable, and self-assured — so don't be shy.
If you want to attract a Capricorn man in March 2020, then you need to take the initiative and make a move, especially if he's already given you the green light that he's interested in you.
Luckily, Capricorn and Taurus are into the same things like art, music, fashion, design, theatre, and experiences of substance and eloquence. So when choosing a date or hang out spot, choose somewhere interactive and quiet where he can feel comfortable. He is a very private man.
Another way to take initiative is to clearly state your intentions. Although the Capricorn man is not one for silly mind games because he's too busy building his empire to mess around, this transit does highlight characteristics of the 5th house that make him more spontaneous and free-spirited than usual.
Letting him know your intentions from the very beginning will help him imagine the role you will play in his future. Capricorn men always plan ahead.
2. Keep things light for now. Have fun!
Although Capricorn men have the reputation of being serious and ambitious (which they are), they can be extremely down-to-earth, naturally humorous, and full of well-deserved joy.
With the Sun in Pisces highlighting his third house of communication, self-expression, and locality until March 18, he may be more creative, sentimental, and self-aware than normal.
Being a cardinal earth sign, the Capricorn man is always looking for new ways to acquire new skills and assets to build his portfolio, and this makes him come across detached, cold-hearted, or negatively materialistic.
However, this transit allows you to get to know him outside of his normal environment and see him for the giant teddy bear he is.
If he's been in a rut or too focused on work, take him on a short mini-vacation. If you don't want to go on a mini-getaway, then plan a spontaneous day in your town. Take him to places he's never been. Just make sure it's quality over quantity because he's not too fond of shabby places.
This is also an excellent time to do something fun and creative like going to a karaoke bar or open mic night with some of your closest friends. It doesn't have to be extravagant.
If he seems stiff or uncomfortable at first, don't give up on him, he just needs time to unwind. As frustrating as this may seem, he's worth the wait.
Use March 2020 as a time to get to know each other on a more laid-back, fun, and playful level. Save the intense conversations for later when he's ready to talk about commitment.
For now, enjoy your time and keep things light.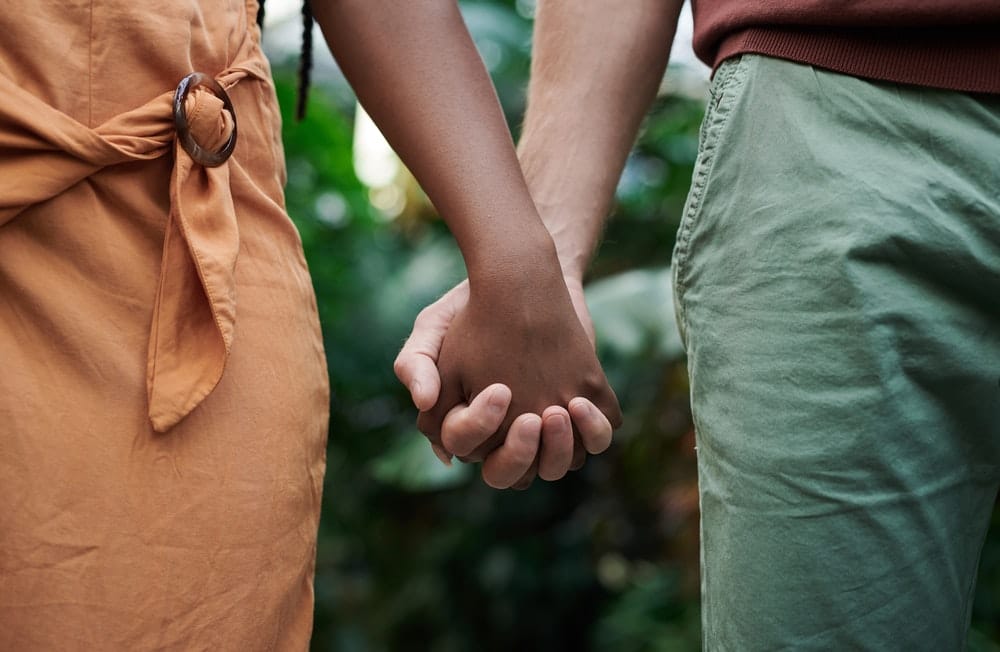 3. Be silent and listen. Be his support.
In astrology, Mercury says a lot about how the Capricorn man processes, receives and sends information on an internal and external level. Mercury shows us things like how he expresses his emotions, how he processes thoughts, how he perceives life, and what he wants to communicate to the world at the current moment.
With Transit Mercury completing its retrograde cycle in Pisces and Aquarius on March 9, Capricorn men are more sensitive, vulnerable, and shockingly expressive than normal.
It's safe to say that the Capricorn man is not one of many words. When he starts talking or declares the importance of his thoughts, it would be wise of you to stop and listen, because he doesn't want to say it more than once.
At the beginning of March, when Mercury is still retrograde, he may seem more withdrawn and distant, but try not to take this personally.
If you want to attract your Capricorn man in March, instead of judging him, give him space to process, reimagine, and heal. If giving him his space is just too hard, that's okay. If there's something that just needs to be said, put it in a letter and tell him to read it when he's ready.
One, he will swoon over the maturity and empathy required to respect his space and still respect your feelings. And two, he will read the letter, and sooner than you thought, so don't be shocked if your consideration makes him more attracted to you.
When he is ready to express himself to you, give him your full undivided attention. Don't remind him how many days it's been since you last talked, don't badger him, just be supportive.
The Capricorn man is not one to forgive quickly, so keep that in mind before you brush his feelings or "mood" to the side.
If this attraction is going to last, especially in March 2020, then you need to find healthy ways to communicate that does not lead to conflict or dismissal.
For those in a relationship with a Capricorn man already, this may be a healthy time to get some space and reconnect with your values and overall foundation. This will bring you back stronger if you let it.
For those who may be in the beginning stages of your courtship or have your heart set on attracting a Capricorn man, you should still work on communication.
The more you can communicate without allowing heavy emotions and feelings to weigh you down, the better off you will be in attracting a Capricorn man in March 2020.
4. Give him the freedom to do his own thing.
For the Capricorn man, nothing and I mean absolutely nothing will get in the way of his long-term future and success, not even the one he truly loves. March 2020 is a great example of this energy, especially for the Capricorn man.
With Transit Mars in Capricorn highlighting his first house of self, physical appearance, and personal goals until March 30, the Capricorn man may be taking his personal goals and overall well-being more seriously.
In astrology, Mars represents how the Capricorn man desires affection, sex, and how he will respond to the expectations set by his Venus.
With Mars in a cardinal earth sign like Capricorn, he will want more consistency, recognition, and reliability in the area of his life that Mars is transiting.
Doubling his energy with Mars in his sign of Capricorn, you may have to give him more freedom than usual to do his own thing.
Anytime a planet aligns with his Sun in the first house, it brings more vitality and excitement to this area of his life. Because he is naturally ambitious and has strong desires for financial freedom, it may be hard for him to give you his full attention unless you bring some sort of substance and value to his life.
This doesn't mean that he won't make time for you; it just means there is a change of focus for his life, and right now he will most likely choose to use this burst of energy on himself.
So what do you do if you still want to see and spend time with him? You let him know. But don't be disappointed or lash out if it wasn't the time you were expecting.
Instead, show up on time and dress to impress. Be your most confident and self-assured self. Show him why he wants to spend more time with you instead of begging for it.
Even though this may feel like you're chasing him a bit, you're not. You're motivating him, and Capricorn men love motivation.
Take a moment and reflect on all the ways that you will attract a Capricorn Man in March 2020. What in this article helped you most? I'd love to know!
If you want to dive deeper into how to attract a Capricorn man, check out my digital guide Capricorn Man Secrets available for immediate download.
Let me know in the comment section below.
Your friend and relationship astrologer,
Anna Kovach