Every month, the planets change signs and affect our relationships. Depending on the planetary movements, it may be tough to understand the needs and desires of the Capricorn man. But with my tips based on the monthly energy, you can draw the attention of a Capricorn man or improve your relationship with one in May 2020.
Attracting a Capricorn Man in May 2020
1. Prioritize Fun and Romance
If you want to attract and win the heart of a Capricorn man in May 2020, then you need to bring on the fun and romance.
With the transit Sun in Taurus highlighting his fifth house of pleasure and romance until May 20, the Capricorn man is more affectionate and outgoing right now. He will go out of his way to make sure you feel loved and appreciated.
During this period, use Capricorn's expressive nature to your advantage. As the ruler of drama and art, the Sun in the fifth house illuminates his love for entertainment and a good time.
Fun activities like having a game night at home or cooking a spontaneous dinner together will keep the Capricorn man happy and satisfied—you don't have to go out of your way to put a smile on his face.
The Sun in Taurus also encourages him to be more playful, so make sure to laugh at all his dry jokes and sarcastic remarks!
By prioritizing fun and romance in your relationship, you influence him to be more optimistic, and this helps him feel more comfortable about your future together in the long term.
When the Sun enters his sixth house of wellness in Gemini on May 20, pay attention to his mental health.
As a cardinal earth sign, the Capricorn man can become fixated and distracted by anxiety and planning for the future. Finding ways to help him stay grounded and focused on the present is essential for your relationship moving forward at the end of May.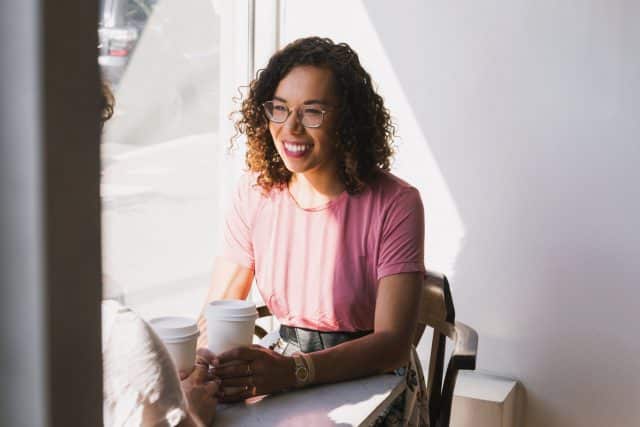 2. Respect His Work
It's no secret that the Capricorn man is serious about work, especially with his Zodiac sign being the natural ruler of the tenth house of ambition and career.
In love, the Capricorn man's ambitious spirit can sometimes hinder his ability to make long-lasting, meaningful relationships, and this becomes more apparent with Venus's retrograde in his sixth house of work-life balance in May 2020.
With Venus stationing retrograde in Gemini from May 13 until June 25, May 2020 is a month of cooperation and compromise for the Capricorn man.
During this period, he is learning how to reestablish order and well-being in his work environment, home, and love affairs, so be patient with him as he works through these areas of his life.
If you want your relationship to last, you have to understand and respect that his work is important. And in some cases, his work may even come first.
To work through any issues and increase the amount of enjoyable quality time you can spend together, make a habit of scheduling romance into your weekly routine.
For example, if you both are available on Thursday evenings, declare Thursday evening your sacred date night. This means that only rare circumstances (ones that will be established by you) are valid reasons to cancel your sacred date night.
By doing this, you establish a sense of trust and practicality that the Capricorn man can commit to. 
You also build a genuine friendship that is based on partnership and accountability—two important principles that every Capricorn man lives by.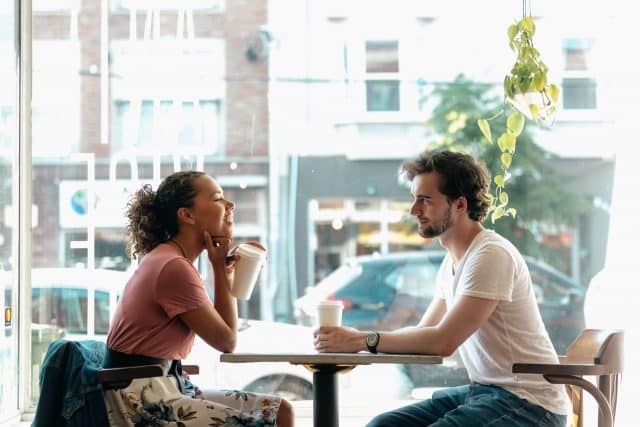 3. Help Him Stay Focused
In Astrology, Mercury says a lot about how the Capricorn man processes, receives, and sends information on an internal and external level.
Mercury shows us things like how he expresses his emotions, how he processes thoughts, how he perceives life, and what he wants to communicate to the world at the moment.
With Mercury in Gemini highlighting his sixth house of mental health and routines until May 28, the Capricorn Man may be more curious than usual. 
During this period, find helpful ways to support his mental health and interests. Sharing your thoughts and ideas helps him stay mentally active and focused on his goals.
Shared activities like word finds, puzzles, and any other brain-stimulating games are a good way to bond. Suggest reading a book together—one that you know will keep him interested.
If you feel like he's busier than usual and has less time for you, this will change when Mercury changes signs and enters Cancer on May 28. During this period, Mercury highlights his seventh house of partnerships and marriage, encouraging him to slow down and focus on his relationships.
Use this transit to reconnect on an emotional level.
If you've been going out more frequently or focusing on individual interests, make a conscious effort to spend quiet time at home.
Read next: What Turns On A Capricorn Man– 5 Things To Keep In Mind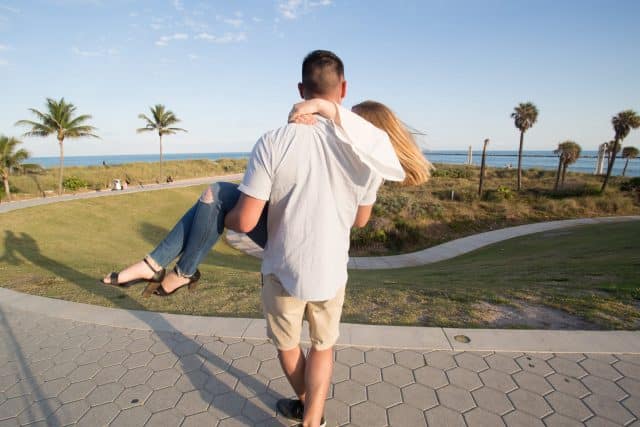 4. Inspire Him
With transit Mars in Pisces highlighting his third house of self-expression until June, the Capricorn man will find it easier to express his emotions in love. 
As a responsible earth sign, the Capricorn man isn't the best at grand displays of sensitivity, but this month is the best time for him to learn and try. 
During this period, make a point to keep things light through inspiration and creativity. 
Doing shared activities that encourage him to use his hands like drawing, painting, cooking, sculpting, and writing are most enjoyable. 
He will also be drawn to activities that expose him to new ideas and new people, so think about hidden gems in your community you can connect him with. 
In terms of sexuality, Mars in Pisces encourages the Capricorn man to be more giving and soft-spoken. 
If you are an air or water sign, he will be extremely drawn to your natural charisma and magnetic charm. 
Earth and fire signs should show off your unique sense of humor. He will be inspired by the woman who can make him laugh. 
If you're looking for more ideas, this is the best time to seduce him with romantic car rides to nowhere. Maybe even try playing his favorite list of poetic love songs while cuddling under the stars. 
Regardless of how you do it, inspiration is the magic ingredient to winning your Capricorn's heart in May 2020. 
If you're willing to keep things fun, respect his work, help him stay focused, and inspire him to live his best life, you're on your way to attracting a Capricorn man in May 2020.  
If you're looking for more guidance on attracting a Capricorn man, my guide Capricorn Man Secrets is more valuable than any daily, weekly, or monthly horoscope app you'll ever read! 
Instead of just giving you the basic knowledge of the Capricorn man, I share real-life stories and examples of women who have been where you are and have overcome their challenges and are now living the love story of their dreams.
If you're ready to dive deeper and start your journey to unconditional love with your Capricorn man, you can purchase Capricorn Man Secrets here.
And while you're at it, go ahead and find out the compatibility between you and your Capricorn man with my free compatibility quiz. It's an easy way to see if you have what it takes to make it in the long term.
Have you noticed these astrological influences on your Capricorn man? Let me know in the comment section below!
Your sister and relationship astrologer,
Anna Kovach