Every month, the planets change signs and affect our relationships. Depending on the planetary movements, it may be tough to understand the needs and desires of the Capricorn man. But with my tips based on the monthly energy, you can draw the attention of a Capricorn man or improve your relationship with one in October 2020.
Attracting a Capricorn Man in October 2020
1. Talk About the Future
If you know anything about the Capricorn man, you probably know that financial success and stability mean a lot to him. He won't be able to properly focus on a relationship without it, especially in October 2020. 
From October 1 until October 22, the Sun in Libra will spotlight the Capricorn man's tenth house of long-term growth and commitment. 
Unlike the "go with the flow" vibes of September 2020, October is a month of assurance and growth for the Capricorn Man. This is the time of year where he starts to become more aware of his future and who he wants to share it with. 
During this transit, the idealistic Sun in Capricorn inspires the Capricorn man to gravitate towards the woman who is not only financially and emotionally independent but who has class and style. 
He wants an all-around multifaceted woman who can sweep him off his feet. As a woman seeking the heart of the Capricorn man, feed his desire for a grown and sexy woman! 
Introduce him to your favorite investment strategies, help him balance his checkbook, introduce him to red wine, classical music, fine art — anything that shows him you're a cut above the rest. 
If you've been waiting for the right time to take your relationship to the next level, you may get the opportunity to once the Sun moves into intense Scorpio on October 22.  
With the Sun in water-ruled Scorpio, the Capricorn man will be more emotionally in tune and focused on self-improvement. 
During this transit, focus on building a healthy foundation of trust and transparency with the Capricorn man. You'll need it if you want to break through his hard shell in November. 
2. Take a Quick Getaway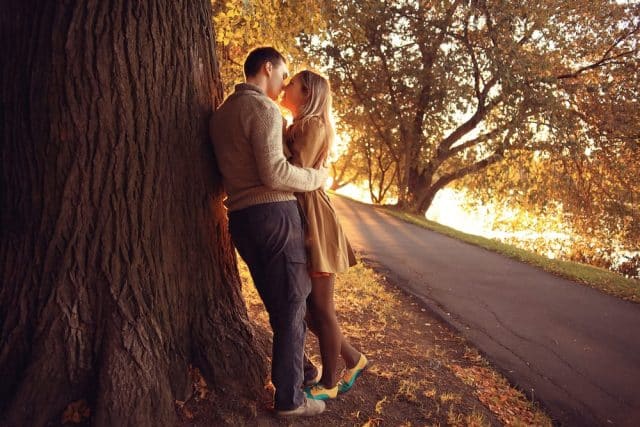 Capricorn is one of the most hard-working men of the Zodiac. He takes pride in his professional reputation and high quality of work. 
However, in October 2020, the Capricorn man is more open-minded and curious. He is eager to expand his perspective and venture outside of his comfort zone. He wants to get away from the walls of his office and see something new. 
From October 2 until October 27, Venus, the planet of love and money, will spotlight his ninth house of adventure and freedom in Virgo. 
Because the ninth house rules travel and foreign affairs, this is an excellent time to whisk the Capricorn man away on a quick getaway — take his mind off the job. 
If travel is out of the question, opt for a fun outing and activity in your local neighborhood or nearby road trip destination. With Virgo being his fellow earth sign, try suggesting outdoor activities that awaken his love of nature. 
Perhaps you could go hiking, skiing, or rock climbing. 
If those activities are too adventurous, a walk in the park or visit to the botanical garden are excellent options as well. 
3. Keep Things Positive
It is no secret that Capricorn men are overly serious and detached by nature. As one of the Zodiac's most practical men, he is known for his ability to think logically without being blinded by emotion. 
However, underneath his cool exterior is raw emotion and intense devotion. He will walk to the ends of the earth for the woman he loves. 
One of the most important factors for the Capricorn man in October 2020 is environment. Because from October 2 until October 27, Venus, the planet of love and money, will journey through the detail-oriented sign of Virgo and spotlight his sensitivity to being in a positive space (around positive energy and people). 
With Venus in Virgo highlighting his ninth house of optimism and expansion, the Capricorn man feels best around individuals who inspire him to be a better version of himself. 
He feels better around positive influences who remind him that it is important to take care of his mental health and personal interests. He wants someone who says yes, you can dream! 
Therefore, if you are a woman seeking to gain the heart of Capricorn man in October 2020, you need to represent a positive beacon of light in his life. 
He will be only interested in the woman that comes with no drama, no crippling insecurities, no unhealthy emotional attachments — just one goal to be there for each other in every way. 
Read next: How to Make Your First Dates With a Capricorn Man a TOTAL SUCCESS!
4. Let Go of the Past
When it comes to loving the Capricorn man in October 2020, it's important that you are familiar with but not attached to his past. 
On October 1-2, the Full Moon in Aries will highlight the Capricorn man's fourth house of home and family. 
Because Full Moons represent celebration and revelation, and the fourth house rules roots and heritage, the Capricorn man may be celebrating an important tradition in his heritage or honoring his ancestors and children. 
No matter who the Capricorn man is honoring, he is going to need a partner who respects his commitment to his family and devotion to his lineage.
For many Capricorns, this lunation is an opportunity to discover whether or not they see their current interest as a potential partner. For example, he may be asking himself something like, Can I see myself retire with this woman? Can I see her as the mother of my children? Can I see her as my co-captain on the journey of life? 
But before the Capricorn man can answer these questions, he needs to be sure he can trust you. He needs to know that you can practice forgiveness and let go of his past. 
So if you want to earn this diligent man's heart and trust, release any grievances you may hold over him and focus on building a sound foundation for the future. 
Focus on honoring the remnants of your past as a path (and living example) of what you have the potential of being together.
Overall, if you want to attract a Capricorn man in October 2020, I suggest talking about the future, going on a quick getaway, keeping things positive, and letting go of the past. 
For those who are ready to dive deeper and start your journey to unconditional love with a Capricorn man, my guide Capricorn Man Secrets is better than any daily, weekly, or monthly horoscope app you'll ever read. 
Instead of just giving you the basic knowledge of the Capricorn man, I share real-life stories and examples of women who have been where you are and now have the relationships of their dreams.
In this intuitive guide, I'll share with you my top secrets for winning the heart of the Capricorn man. If you're ready, purchase Capricorn Man Secrets here.
And why not take my free love and compatibility quiz to find out if you and your Capricorn man are a match?
I'd love to hear your results in the comment section below!
Your sister and relationship astrologer,
Anna Kovach 
---
---