Capricorn men are very picky and have their own set of morals. What does this mean when it comes to dating women? Is your Capricorn man just using you? Read on to find out.
1. Doesn't Include You
When a Capricorn engages with a woman, he is like any other man. He either wants to find love or he's playing around until he does find the right woman. That being said, he's similar to the other guys I've talked about before.
Typically a Capricorn man includes the woman he's into with his friends, co-workers, etc. He'll want her to be part of his life thus being able to go out and spend time with others.
If he isn't doing this with you, he's likely either not ready to get to that level or he's playing you, though Capricorn is one that will actually tell you flat out if he's into a relationship or just wants to be "friends".
Remember, this man has a set of morals of his own that he follows. That often means being honest with the woman he's playing around with or is trying to bond with. Pay attention to his actions where his words aren't and you should be able to figure out what is what.
2. Introduces You As His Friend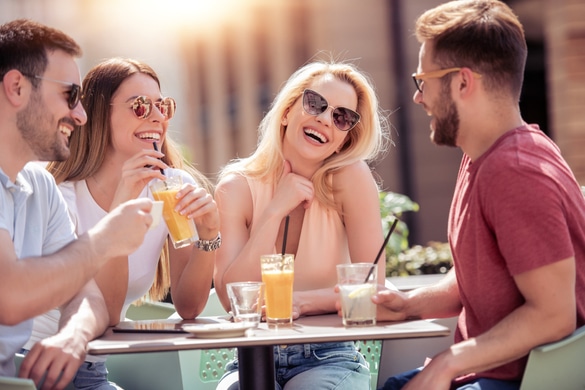 If a Capricorn man doesn't have any intention of making an actual relationship with you, he'll introduce you as his friend if you two happen to be out and bump into people he knows.
He won't go out of his way to take you around his friends but if they happen to show up or you run into them, you're his friend. Hearing that should actually ring a bell for you thus letting you know where his head is at.
Any man that introduces a woman he's seeing as "a friend" is either not really ready for an actual relationship, he's not ready to explain it, or he's just a "friend with benefits" with her.
Watch out for any guy that claims that you're his friend. In fact, if he says this, you should ask him what he thinks you two are and where he sees it going. At that point, he will either tell you he isn't ready or he sees you as a friend he spends time with.
3. Won't Tell You Anything
As with other men, Capricorn man is no different when it comes to opening up and talking. Capricorn man already won't open up unless he feels secure with the person he's with. That takes time for him.
He's a slow mover when it comes to making a dating situation become more serious. He wants to be absolutely sure he's making the right choices. That being said, he will refrain from telling a woman his deepest darkest secrets.
When he's using someone or playing around, he won't tell her anything personal. She will be lucky if she even can find out what he does for a living or what his zodiac sign is. He will keep most information from her.
He doesn't want a temporary person knowing anything about his life, what he does, or what he wants. It's none of her business really. That's how he sees it and so if you find yourself in this situation, you're probably being played
4. Romance Doesn't Exist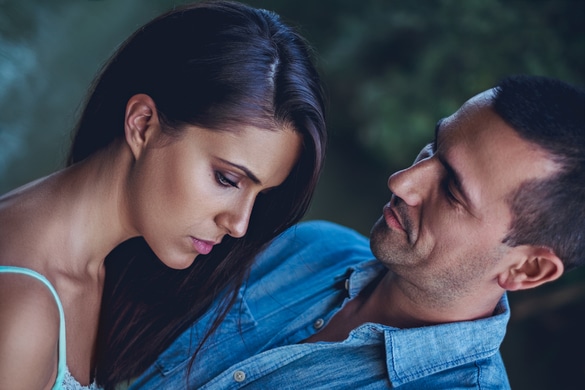 If your Capricorn guy isn't romancing you and making you feel important to his life, he's not really with you. When a Capricorn man is into someone, he will actually spend time making her feel special.
He will buy her nice things, take her nice places, and have some really intimate conversations of the non-sexual variety. These are things he will do with a woman he's actually thinking of being with.
When Capricorn is away from someone he's only having sex with or spending an occasional fling here or there with, he's not going to spend much time getting to know her or let her get to know him.
He'll keep the conversation very limited and will not hint at things becoming more than what they are. In fact, you'll find that he's rather cold and unresponsive to you trying to be romantic with him.
5. Can't Break Through
If you find that you're investing much of your heart and time on a Capricorn man who is very cold to you, he's not into being more. It's that simple. He'll be happy to see you from time to time but nothing more.
Sex is something that he'll do but he'll detach himself emotionally so that he doesn't get any feelings for the person he's with. Capricorn men don't do this very often though.
Normally a Capricorn man only wants to engage in sex with someone that means something to him or that he feels COULD mean something to him. However, he's still a man and that makes him bend the rules from time to time.
When you keep trying and trying to show him how much you care and are getting nothing in response, you should probably move on because he's not interested in forming more of a bond with you.
It's a very heartless feeling you get from him when he's not "there" with you. He could be sitting right next to you yet be a million miles away. It's likely he just wants to have sex and relieve his boredom.
Doesn't sound very romantic right? It's because it's not. He's straightforward in his primal needs and will seek love elsewhere when he's just playing someone. He'll also say things that sound really messed up at times.
These types of things are all reasons you should go ahead and move on with your life instead of wasting any more of your precious energy with your Capricorn guy because he's not thinking of you as you are about him.
To learn more about Capricorn man and his needs, click here.
---
---