What can you do when you've been trying to get a hold of your Capricorn man via text message but he's not responding? Does he make a habit of this or is he upset with you? You may want to keep following so that you can find out what you can do when your Capricorn man is ignoring your texts.

Will A Capricorn Man Come Back After Disappearing?
Oftentimes, Capricorn men tend to do a bit of a disappearing act. This isn't always something you need to take personally; sometimes your Capricorn man just needs some space to recenter themselves.
So, if you have noticed that your Capricorn man has become a bit quiet and aloof, then you don't have to worry too much for now. Give him the space he needs and be patient, he might make an appearance again.
But if your Capricorn man has decided that he is done with you, then the chances of him coming back are very slim. It all depends on the situation and the specific Capricorn man you are dealing with.
What Are Typical Capricorn Man Texting Habits?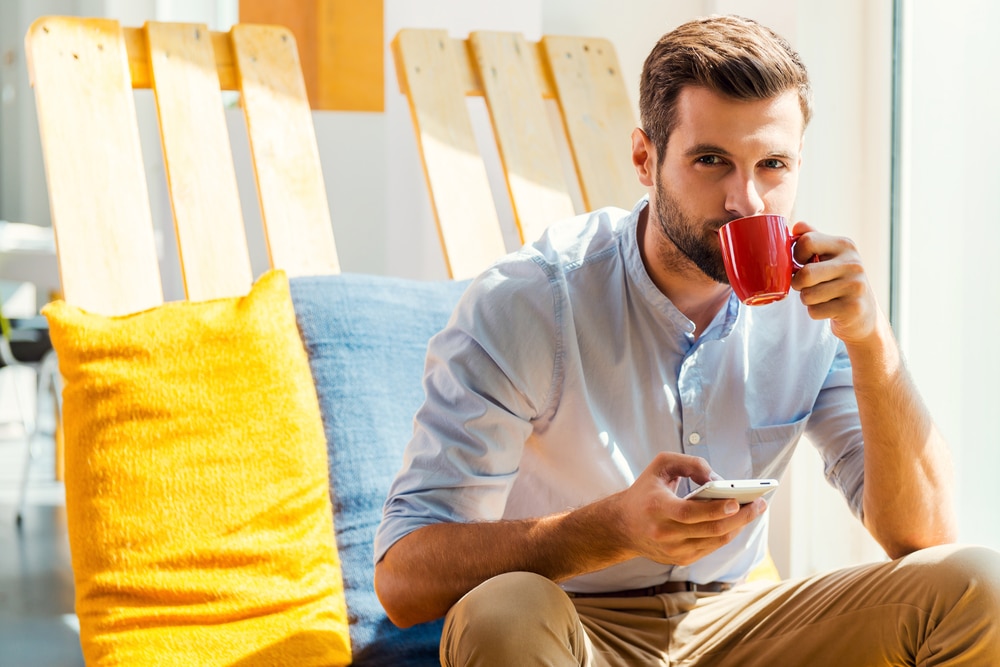 Capricorn men are quite practical and pragmatic. This is something you really need to remember when it comes to these gentlemen. This is why you will likely notice that a Capricorn man isn't much of a texter.
He can be quite dry and to the point, and it might be a little difficult for you to see his flirtatious and fun side over text messages. This is because he uses text messages in more of a practical sense than anything else.
He might be a little bit boring over text, so don't judge him too harshly for this because he could very well be a lot of fun in person.
He isn't the type of guy to use text messages to get to know someone; he would much rather do this in person! This is the best way for him to form an opinion about you. Texting is just a point of entry for him, so if he doesn't respond in the way you like, don't take it too personally.
Also, bear in mind how serious and ambitious this guy is. He has a lot going on his plate and is likely too busy to be overly concerned about texting, but as you get to know him you are likely to notice him paying you more attention over text, especially if he realizes that this is something important to you!
A Capricorn man's texting habits are also heavily influenced by his Mercury sign! So, it would be a good idea for you to know where his Mercury sign is to know what to expect when it comes to his texting style.
If he has his Mercury in Capricorn, then he is quite a practical communicator. He likely only texts to make plans and is straight to the point when he sends a message. He is probably a little bit short over text.
If he has his Mercury in Sagittarius, then he definitely has quite an open mind and will enjoy talking about all things philosophical. There may be times when you hear from him often and get massive blocks of texts, and other times when you don't hear from him for days. He can be a little fickle and inconsistent.
And then if he has his Mercury in Aquarius, he might quite like texting, especially if the two of you can speak about anything and everything. He is quite intelligent and loves it when a woman can keep up a conversation with him. Just be warned, he is a little detached and aloof, so he might still keep you at an arm's-length, even if it feels like the two of you are talking all day over text.
Learn more about a Capricorn man's texting habits here.
Why Is A Capricorn Man Not Responding To Texts?
1. He Is Playing Games With You
Sometimes it's true that a Capricorn man will play the hot and cold game. This will include going silent out of nowhere when everything seems just fine. The Capricorn man sometimes does a disappearing act.
2. He Feels Pressure
He tends to do this when he feels pressured or feels he isn't getting enough space. He likes personal freedom and rather than make it a point to let his partner know this, he may just take it by vanishing.
3. He Might Be Angry Or Upset
Another reason he might not return your text is that he's really angry or upset about a conversation or argument you two may have had. When he's upset, he has to take some time to decompress.
If he is upset though, you probably want to back off and let him have a bit of space so he can cool off and get his head together. Maybe he just needs a breather for a little bit.
4. He Feels Like You Are Creating Drama
While you're over there blowing up his phone with texts, he's looking at how desperate you look and decides to make you sweat it out. He really doesn't like drama and he doesn't like feeling pressured in any sort of way.
If you find he isn't responding to the first couple of texts you send. You need to send one telling him that you're going to go ahead with your own life and he can reach out when or if he wants.
This lets him know you're not going to sit around and wait on him. This also lets him know that you have a life and aren't making him your main priority. This may wake him up.
5. He Is No Longer Interested In You
The other option here is that your Capricorn man has decided that it is over with you. He may have had one too many things happen that he never bothered to discuss with you and decided that he's done.
Sometimes he will not like something about someone and then suddenly, he decides he doesn't like anything about them anymore and thus he goes dead quiet.
Typically, if he's honest, he'll actually tell you it isn't working out but it may be after some time of giving you the silent treatment. Again, if he goes quiet and you have no idea what is going on, back off and let him know that you're going to go ahead and do your thing and he can feel free to contact you when he's ready.
Capricorn Man Disappears After Intimacy – What To Do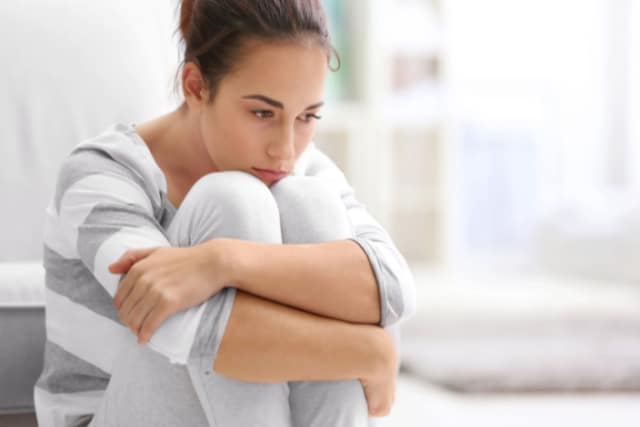 There is a side to a Capricorn man that is really afraid of love and being loved. So much so that he will run away at the site of it. This is why he will often run away after he has slept with a woman because he doesn't want to deal with his feelings.
There is a misconception that comes with Capricorn men and that is that they are the sign of commitment and longevity. While this is definitely true, this only happens when the Capricorn is actually ready for commitment.
If your Capricorn man isn't ready for commitment then he can cut you off without losing sleep over it. They can be quite cold and heartless like this. This is why I advise you to be careful and think twice before sleeping with a Capricorn man.
You need to make sure that he is truly interested in something deeper with you and not just here for sex. And yes, a lot of Capricorn men are only interested in sex but will make you believe that they want something more. So, you really need to be careful and protect your heart.
The thing is when the two of you first start having sex, he might just be observing you and through this, he is trying to see if you would be a good partner for him or not. He might sleep with you and realize you are not the right person for him. It is super painful, but the sooner you realize this, the quicker you can move on.
There isn't much you can do about this. I would suggest just removing your energy from his life and realizing that he isn't a gentleman and definitely not someone you want to waste your precious time and energy on anymore.
Show him that this doesn't affect you and you have a lot more self-worth than chasing after him.
Capricorn Man Disappears And Reappears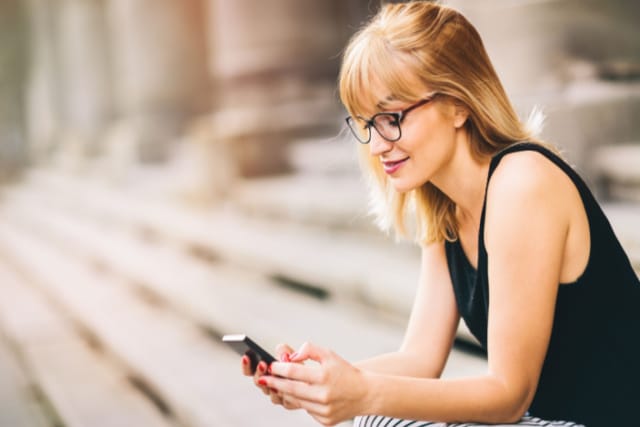 It can be super frustrating when your Capricorn man disappears and just when he gets over you, he seems to make a reappearance. This must really tug at your emotions and make you feel up and down all of the time. What a nightmare!
But why does he do this? Well, there could be a variety of reasons for this.
He sees potential in you, but feels like you aren't ready for a commitment yet, and keeps checking in to see if you are ready.
He might be bored and is looking for someone to entertain him for a bit. This type is always going to disappear again.
He might need some advice about work.
He might feel that the two of you ended on bad terms and he wants to fix it.
He is finally ready to settle down and is open to a commitment with you.
If you want to find out more about this topic, then check out this link.
What To Do When A Capricorn Man Ignores You
1. Do What Makes You Happy, Stop Focusing On Him
Go do things that make you happy and remember what it was like before you got together with him. You don't need him. You want him but you don't NEED him. Rely on yourself and show him that you are independent.
The odds are, if he sees that you're not sitting around waiting on him to respond, he's going to step forward again because he feels confident that you aren't needy or clingy with him.
Ultimately, he wants a woman who has a life outside of him that will take time for herself so that he can take time to take care of his own needs at the very same time. It's easier for him.
2. Stop Chasing Him, Live For Yourself
Ladies, don't chase him! Let him know that you're there for him but you're going to take care of yourself. By not constantly trying to elicit a text back, you're backing off and letting him be.
He's probably not going to expect you to back off, so when you do, it will be a nice change that he will welcome. He'll more than likely respond in a positive way as well.
If he doesn't and he still doesn't come back around then it's likely he's decided you're not the one for him and he's not going to put any more energy or time into having a relationship with you.
3. Ask Him About It Directly
If you notice your Capricorn man is ignoring you, then you can reach out and ask him directly what is going on. He might appreciate your forwardness, but there is also the chance that he might not respond to you at all.
Be firm but don't be mean. Simply text him and let him know that when he decides to talk to you again, you'll be there but you're going to go ahead and start doing your own thing again.
I'm not saying you should break up with him but in some way, you want him to think that you're going ahead with your life and not sitting around wasting energy or time waiting on him.
4. Flirt With Other Guys
By opening yourself up to other options and speaking to other men, you might notice that your Capricorn man isn't that great after all. It is important to realize that there are many fish in the sea and that there are so many guys who would be grateful to be with a wonderful woman like you.
This should help you shift your mindset and help you to focus on yourself! This energy is super powerful!
5. Have A Girl's Night Out
There is nothing more fun than getting your girls together and having a blast. In this space, you can let your hair down and let loose and forget that there is a Capricorn man ignoring you.
Don't let his behavior get to you! Enjoy yourself and focus on your own energy. It is so important that you keep your vibe high. Who knows, you might meet someone who is actually worthy of your time and energy!
Conclusion
He'll probably be impressed by this instead of running from you. Sending one or two texts indicating your intention and letting him know you'll be there when he's ready is more than enough.
Making a Capricorn man fall in love with you is pretty simple.
He is a straightforward guy.
Being with a Capricorn man can be a totally new experience, he is so calm and loving.
You have never felt like this about anyone!
This man speaks to your soul, and you feel such a deep connection with him.
These men are some of the most desirable in the whole Zodiac.
He is sexy, smart, and incredibly devoted.
So, it makes a lot of sense why you are so drawn to your Capricorn man.
He makes you feel like the most amazing woman in the world!
However, things seem to be going askew with the two of you…
But how can you know what went wrong?
What did you do?
There is so much to unpack when you make your Capricorn man angry.
It is like he becomes a different person, totally unwilling to forgive you…
It is crucial that you understand what you need to avoid so that you don't make your Capricorn man angry…
You love him so much, and this is the last thing you wanted to happen…
It is such a pity that recently it seems like he is trying to actively avoid you…
You once thought he was in love with you, but suddenly he is acting all strange…
Whenever you reach out and try to speak to him you are met with silence or short replies…
The faster he pulls away the more it just breaks your heart…
You just can't seem to understand why your Capricorn man keeps ignoring you…
You are sure that you didn't do something wrong.
And when you ask him, he says it is nothing.
But you know deep down in your gut that this just isn't true…
Why can't he just be honest with you so that you can fix it?
He is pulling away, and you know it!
If only there was something you could do to repair the relationship to its former glory…
You would do anything in the world to have your Capricorn man look at you the way he once did…
You love him with all your heart and you want to fix what is broken…
< — click here for more information
There are definitely ways that you can turn all of this around and make your Capricorn man putty in your hands.
However, you need to be ready to commit to this change because once it has been made, then there is no going back.
There is so much you still have to learn about Capricorn men and the way they respond to love and romance.
And you deserve to know this information because it can be invaluable in the way you show up in your relationships.
The relationship you have always wanted is at your fingertips…
It just depends on you if you are ready to reach out and grab it!
< — Click here to find out more on how to get the most amazing relationship with your Capricorn man
Wishing you so much love and happiness.
Your friend and Relationship Astrologer,
Anna Kovach
---
---