Playing mind games isn't always advisable, but when your Capricorn man is letting you down, sometimes a little jealousy can be a nudge in the right direction. I've laid out the ins and outs of making your Capricorn man jealous—and tips for how to get what you want ASAP.
Is your Capricorn man ignoring you or just not acting right? Has he become complacent? Doesn't give you the attention he used to? Even flirting with other women?
If you've decided that making him squirm a little is the way to go, read on for the ins and outs of making your Capricorn man jealous—so he'll come running right back to you.
It's Not Easy—But It's Not Impossible
The Capricorn man has standards.
He's incredibly picky, and he takes a long time before he commits to someone. And by the time he does commit, he knows whether or not he can trust his partner. 
That means he's not likely to get jealous right away—because he trusts you. And that's a good thing!
He feels you can use your own discretion and acknowledges that you're an adult, so he's not going to get worked up right away just because you texted a male friend. He knows a real affair takes two, and as long as he trusts you, he won't be concerned about you crossing the line.
Now, I'm not saying he can't or won't get jealous. It's just not something he jumps to right away.
Just know that if jealousy has never come up before and you're contemplating doing something that will make him reach that level, you should be careful as it could backfire.
Proceed with extreme caution. Think things through, then think them through again. Seriously, ladies, know your guy and make sure that going down this road is going to turn out well in the end.
How to Make Your Capricorn Man Jealous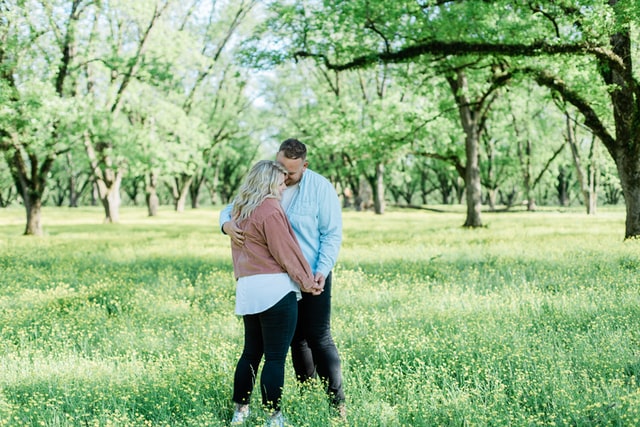 Don't say I didn't warn you! But these tactics will surely get under his skin.
Start spending more time out with friends. 
Mention someone else's name often.
Don't be so quick to respond to his desires or demands.

Make him wait—like he's not that important.

Start drooling over your favorite male celebrity.

Watch several movies he stars in within a few days. Let your man see your dedication to this celeb.

Pay more attention to your friends' accomplishments and less to his.

He won't know why you suddenly care more about their lives than his.
Any of these options will make him blow his top, some faster than others. The idea is to make him feel (temporarily!) less important than he usually does.
Just be careful not to go too far. Don't get flirty with other men. That could be a deal-breaker—he'll see it as a betrayal.
Lying to him about your whereabouts can get you into hot water, too. Jealousy is a delicate thing, so tread lightly!
How a Capricorn Man Acts When He's Jealous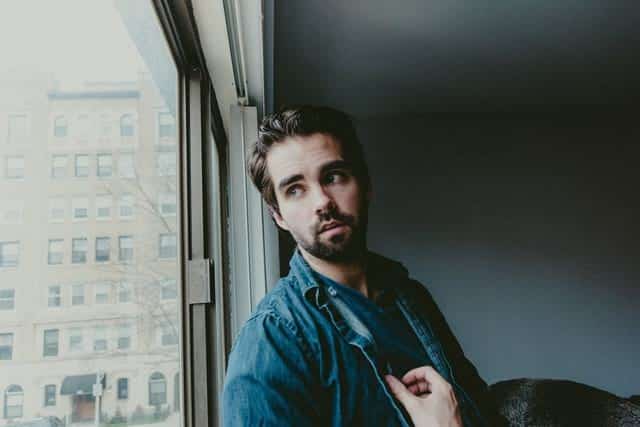 Every man is different, but there are a few reactions I've found come up constantly when a woman tries to make her Cap guy jealous.
He becomes unusually cold or blows you off when you try to talk to him.
He blows up your phone or social media.
He tries to get revenge.

This is less common, but some Capricorn men will up the ante and flirt or cheat to get back at you if they're jealous.

He spies or snoops.

He may wait until you leave the room, or he may just flat-out ask you to give him your phone "if you have nothing to hide."

He might even follow you next time you head out for a girls' night.

He starts questioning you and acting like he doesn't trust you.
Again, be very careful. If you suspect your guy might respond with trying to hurt you back and might take it overboard with cheating, you may want to dial it way back. No outcome is worth destroying your trust in each other.
Read next: How To Ask A Capricorn Man Out – 5 Helpful Tips To Keep In Mind
What If You've Already Broken Up?
If you two have called it quits but you want him back, you may try the jealousy tactic to get his attention. After all, if he still cares, surely he will get upset and want you back, right?
The answer to that question is "maybe." Sometimes it works, and sometimes it doesn't. It depends on how bad the breakup was and who he is as a person and a man.
If you were the one that broke it off, then perhaps he does still have feelings for you and could explore trying to get back together. And in that case, sweetness might be better than the jealousy game.
Try doing nice things for him. Be his friend again. Get back to working on your own goals and interests.
Pay attention to his personal achievements and goals. Show him that he's important to you, and maybe, just maybe, you'll be able to win him back.
If he did love you and it ended over something silly, you can get him back.
Read next: 5 Top Things A Capricorn Man Really Craves In A Woman
Final Thoughts
Jealousy is often actually not a good route to take with the complicated Capricorn. They don't like dealing with head games.
He puts his trust in you, and if you make him jealous, he may see it as betrayal. It's a risk for you to take, but only you know your guy well enough to decide whether it could work.
I've given you some easy ways to make him furious with jealousy. Just make sure to be careful, and don't cut too deep. You want to get his attention—not break his heart.
Did you win your Capricorn man over or back by making him jealous? Share your story with our community in the comment section below (don't worry, it's anonymous).
Wondering if you're compatible with your Capricorn? Take my free quiz here!
Wishing you all the luck of the universe!
Your friend and relationship astrologer,
Anna Kovach