Don't Let Your Capricorn Man Slip Away!
Even though the Capricorn man pulls away, you can actually woo him back and make sure he doesn't leave you! There are ways to do this but, it's really important that you get to know why he pulls away in the first place.
After you understand why he ices you out, don't give up just yet! Keep reading to learn the five reasons why a Capricorn man pulls away, as well as how to pull him back in! 
5 Reasons Why A Capricorn Man Goes Cold
Let's take a look at what it is that makes a Capricorn man pull back and give you the cold shoulder. Why is he acting like your relationship isn't priority now? Does he still love you? 
1. He's Lost His Desire For You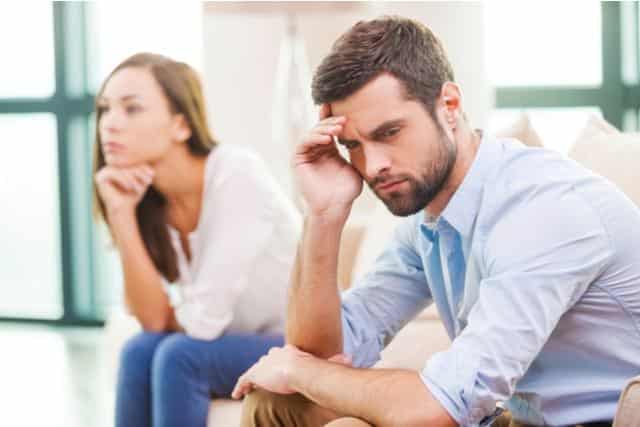 Now, this isn't what you think it is. What I mean by he's lost his desire for you is due to him figuring out that there's something he doesn't like about you. If there is anything he doesn't dig, he immediately shuts off. 
This could be something big, like not feeling like you prioritize him, or it could be as miniscule as disliking like it when you floss sitting next to him. 
Unfortunately, the possibilities are endless. Capricorn men have high standards for other people, and sometimes more so than for himself believe it or not. There is no way to know what he doesn't like unless he speaks up.
As you might imagine, communication is key with the Capricorn man. It will also take some patience on your part to hear and understand his concerns, and come to a harmonious conclusion 
Has he mentioned before about something that he didn't like that you were doing or not doing? If that's the case then take a look at that. Did you make changes or work on it? 
If you're not the type of woman willing to make compromises then this can be a big issue. On the other side of this, is he willing to compromise with you? It has to go both ways.
In the event your Capricorn man hasn't mentioned to you something he really doesn't care for then this will blindside you if you ever do find out from him. This is a good thing to ask when he's acting standoffish. 
2. He Finds Your Feelings To Be Too Much
Capricorn men love a woman who is in touch with her feminine side when it comes to caring for him. He loves the attention and affection you give him. He doesn't like when you cry or complain. 
The Capricorn guy doesn't like women who display too much emotion around them. After a while of this, he will find excuses to not be around you. 
He may decide to cool off for awhile so that he can figure out if you're really the one he wants to be with and if he can handle it going forward. This is when he'll do a bit of a disappearing act.
Phone calls become sparse and he won't initiate texts with you as he once may have. If you live with him and he's giving you silence and not being affectionate, then you know what I mean.
Even if he's great at giving you advice or helping you through emotional situations, he won't dig the idea of you doing this all the time. Capricorn can be your hero, but only to an extent.
This also goes for when you want to tell him how things are going at work or with your family. He does want you to be his best friend and him yours but he still seems to lack empathy.
The Capricorn man may not understand how you feel because it's not happening to him, and therefore he just finds it overwhelming sometimes. Talking to him or arguing with him has the same effect.
The only way to get through to him is through logic but sometimes it's hard to do that when you feel really sad or filled with anxiety about something he won't talk about. 
I totally get how you feel and I have to tell you that this is a flaw with the Capricorn man. He can be terrific but his tolerance for patience and understanding is not the best. 
3. You're Coming Off As Clingy Or Needy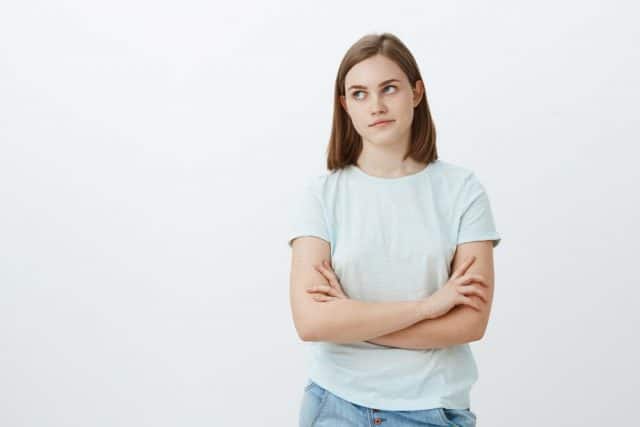 When you started you were probably a bit more independent but you got comfortable with your Capricorn guy so he started to get fed up with you needing him more than before.
This isn't a good thing. Over time, things can become toxic. He will help you but when you ask him too much he starts to resent you feeling he isn't being appreciated but used. 
Remember why he fell for you or wanted to be with you in the first place and be like that again. Don't feel that because you're with him, you can just slack off. 
Capricorn men love a woman who can take care of herself but allows him to once in awhile. He's more likely to spoil you when you're doing really well yourself. 
He may have really gotten into you in the beginning even though you had these traits but after time, it becomes more than he can take then Capricorn man pulls back. 
It's essential to try better to do for yourself in order to pull him back in. I'm not saying you have to change but I am saying, if you can empathize with him a little, you can adjust a little just to make things less tense.
When you got a flat tire and he came to help you with it, he thought it was adorable if not sexy. He was your hero. 
Now, when you call him frequently asking him for help, he's going to think that it's not the life he wants and you may not be the right partner for him. There is always room for improvements. 
4. Arguments Often Turn Him Off
It's so draining for anyone to argue all the time. Whether he's in the wrong or you are, the Capricorn man hates the conflict because it's an emotional experience. 
He's the type that wants to be strategic in working at things but when he feels he cannot do or say things without an argument coming up, he will want to cool off and pull back.
This could just be a very temporary thing and nothing to worry about. He needs a bit of "me" time to get his mind right. 
He may be thinking or reviewing whether or not he wants to be with you and keep working at this or not. It really does depend on who the initiator usually is with quarrelling. 
Problems need to be solved but if you go at him with crying or yelling, he will just shut down. He will put this in his memory file of atrocities you've committed against him.
Look, it's not really an atrocity to argue but in his mind, it's really one of the worst things in the world you can do. This can make him hold a grudge for a long time as well.
You have to accrue a better approach with this hard to reach guy. There is also the possibility of his ego taking over telling him you're not good enough for him. 
Capricorn men and their high standards but inability to find empathy is really frustrating and downright hurtful. 
5. Feelings Were Hurt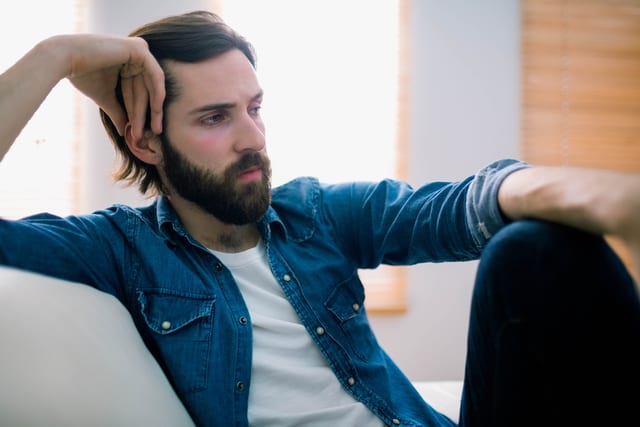 This is probably one of the most difficult things to deal with when you're with a Capricorn man. He doesn't like talking about his feelings so it's hard to know why his feelings are hurt.
You may have said something that stuck him like a knife or you did something that really made him think you don't care about him. 
When his feelings are hurt he closes himself off. He may shut down the physical affection he'd normally have with you. He may cut off kissing, hugging, or even sex.
Capricorn men are good at shutting down when they're upset. The worst part is when you ask him what's wrong and he won't tell you! How can you fix anything if he doesn't say something? 
Having to figure out what is going on with him or decoding his actions is really quite difficult. What can be done about this? How can you get through to him? 
Read next: 5 Turn Offs That Make A Good Capricorn Man Leave A Great Woman
Pull The Capricorn Man Back
It's a sad reality that love isn't always kisses and roses, but it can take some hard work! The Capricorn guy is a particular man, with quirks that might not work with every woman. If you're reading this article and it doesn't seem right then the Cap man may not be your perfect match! However, if you have the patience for this picky man, then there are ways to pull him back to you.
With Capricorn men, it really does require a gentle but logical approach. You will need to find a way to talk to him without seeming as though you're overly emotional, argumentative, or attacking. 
You can do this – I promise you! It only works if you're really into salvaging what you have. I'm not asking you to change who you are but I can honestly tell you, you've got to be flexible. 
Approach him in a very mild tone and tell him that you'd really like to check in with him and find out what's on his mind so that you two can work through it together. 
Tell him that you need him to tell you if you say or do something he doesn't like so you can find a way to alter it or stop doing it. It's a very simple solution even though it may seem difficult to achieve.
If you do love him or want him to engage back into the relationship, you will learn to talk to girlfriends or family when you're emotional and save your calmness for him. 
Communication is the fix for all of this! It can take some work but doing it will make your relationship not only pull back together but it will improve it and make it stronger. 
I truly wish you all the luck of the stars ladies! You can make a difference in your love life with Capricorn. 
And if you wish to learn more about the ways of finding out what Capricorn man wants without asking it directly, then check out my brand new guide Capricorn Man Heart Opener and make him share his true feelings, and become emotionally available with you in few easy ways.
Share your story (or situation) with our community in the comment section below (don't worry, it's anonymous).
Reach for the Stars and Trust in the Universe! 
Your friend and Relationship Astrologer,
Anna Kovach
---
---