If you're looking for a business partner, you can't do better than a Capricorn man. But when it comes to romantic partnerships, men born under this sign often fall short of a woman's expectations. This isn't to say that the relationship isn't worth it – of course, it is. But the path to love with a Capricorn man is not often an easy one.
For one thing, Capricorn men are seldom openly affectionate. They keep their emotions subdued and may treat even their spouse or long-time lover as a friend or colleague. Their sense of romance takes some getting used to. Some of a Capricorn's habits are not likely to be broken, even when he's in love.
But there are ways to find common ground with a Capricorn man. You can work to overcome the weaknesses Capricorn men have in relationships if you are patient and persistent. He's not easily trusting, he's a workaholic, and he may hide his vulnerability, but there are some hacks that can help you to guide him in love so that he'll let his guard down.
Be Reliable And Dependable From The Start
I can't emphasize this point enough – if you disregard a Capricorn man's time or attention early in the courtship because you're still just getting to know him and things haven't gotten serious yet, he'll never forget it! Always show him that you're reliable. Be punctual and even early for dates. Capricorn men are sticklers for timing.
It's hard for Capricorn men to open their hearts in love but a sure-fire way to get him to relax his defenses and begin to show his love for you is to show him that he can count on you. Be dependable and practical. Don't just talk about how you're not like other women, show him! And not just once, repeatedly.
Capricorn men look for a slow and steady path to romance so don't get discouraged if he doesn't fall head over heels right away. Instead, show him that you follow through and keep your word and never break plans with him.
Support His Career Ambitions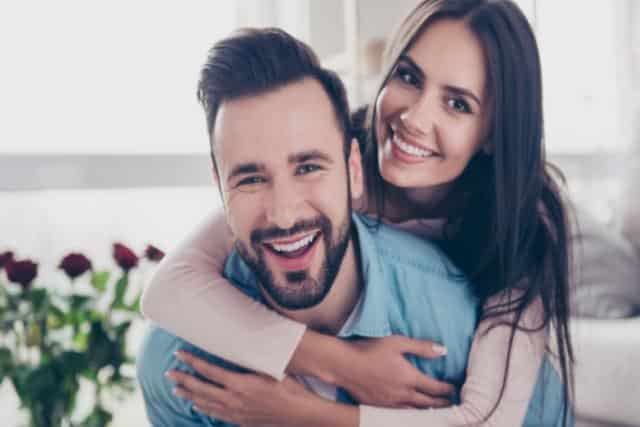 One of the biggest mistakes women make in relationships with Capricorn men is that they try to compete with his career. There is no competition in this regard. He's a workaholic who measures his worth by his work success. Rather than trying to beg and bargain with him to not work so much, take the opposite approach.
Show him that you appreciate his hard-working nature and dedication to his career. Support his ambitions or even join him in activities that help to further his work success.
While you're backing his accomplishments and applauding his achievements, find ways to schedule special dates together as ways to celebrate his successes or help him advance in his career. He may have a hard time taking the day off for a vacation with you, but if you frame the trip as an opportunity to do some networking and research that can improve his business while also getting away to a special destination together, he'll be more motivated to leave the office behind for a while.
Translate Your Feelings Into Practical Statements
It's hard to get a Capricorn man to open up and talk about his feelings because he's just not geared to express vulnerability. It's a language he doesn't easily speak. But the two of you can learn to compromise when it comes to communication.
If you become more adept at speaking his language, you'll be better able to help him learn to speak about feelings, albeit on his own terms. One of the best ways to do this is to translate your emotional needs and desires into practical terms. For instance, instead of telling him that he makes your heart race with delight and you're deeply in love with him, tell him how good it feels to know you can count on him.
Rather than telling him you feel like he's your Soulmate and you're destined to be together, tell him that the two of you are a great team and work well together. Yes, this is less demonstrative language, but focusing on terms like "work" or reinforcing his need to be efficient and productive will reach his heart. Speaking only about feelings or in lovey-dovey terms will scare him away.
Eventually, he'll become more comfortable talking about how he feels when he hears you demonstrate how to explain your feelings in ways that he can initially relate to.
Be Patient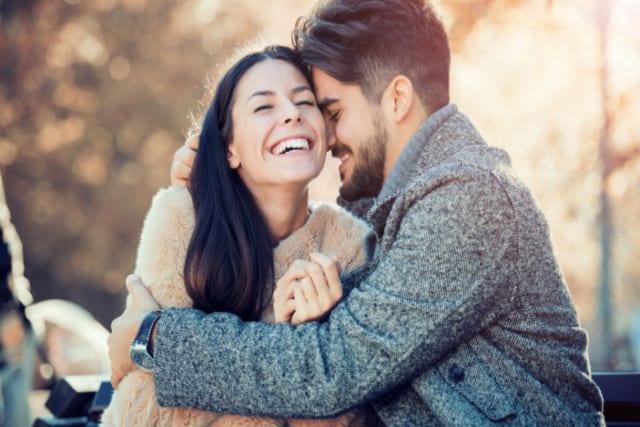 Yes, this can't be stated enough! Capricorn men are notoriously slow to fall in love. You may feel like you're trapped in an unending plateau of being more than friends but not quite lovers. This is because he seldom gives in to passion. He's not spontaneous.
You've got to be patient to reap the rewards of life with a Capricorn man. If you try to surprise him, he may become frustrated. He's not fond of situations in which he can't be in control.
But if you're patient with a Capricorn man, you'll start to eventually see a very different side of him. A deeply buried lusty and sensual side that can even be playful in his own unique way.
Read next: How To Make A Capricorn Man Feel Appreciated And Loved
If Your Heart Is Set On A Capricorn Man…
You've got to take your time and let him get comfortable.
You've got to accept him for who he is and not try to get him to fit your own expectations of what romance looks like.
But if you are willing to put in the work and take a practical approach to building a foundation together, you'll have a solid, trustworthy, responsible, and nurturing partner for life.
Capricorn men can be a challenge, but the challenge is well worth it.
Do you want to know the secrets that will help you ace a relationship with a Capricorn man?
Click here to learn more about the Capricorn man's heart opener techniques.
You can take your chances and try to tough it out, but Capricorn men are inflexible. Too many mistakes, and he'll assume it's not worth it.
Don't let him become the one that got away!
As always, I wish you all the luck in the Universe on your journey.
Your friend and Relationship Astrologer,
Anna Kovach