So you've found yourself a sultry yet stubborn Capricorn guy. You're into him and would like to have some type of commitment out of him. However; he seems to have other plans or is dragging his feet.
If Capricorn man won't commit, there are some things you need to know. Keep reading for some very useful information on why he is the way he is and what you can do about it.
Capricorn Man Afraid to Commit – Why is That?
The Capricorn man is leery of jumping into any relationship without giving it time and thought. He typically will not dive in and if he does, he'll regret it and end up going very cold.
He needs to feel he really knows the woman he commits to. He wants to be best friends with her and make sure that their lives will actually be compatible. Naturally this will make him move very slowly.
This is some of why Capricorn man is slow to commit, if he commits at all. He has a hard wall around him that can only be broken down by the right woman whom he feels deserves his time.
Of course, this makes you wonder what in the world can you do to prove to him that you are worth of his time and effort? Patience is the best answer I can give you. That and a lot of care.
Here are some of the reasons that Capricorn man is slow to commit:
Fears of Being Hurt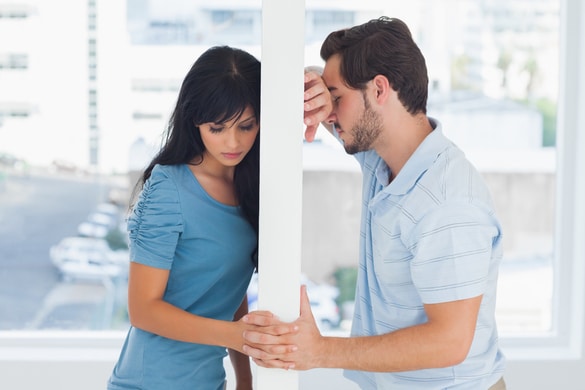 This could be a number one fear for most people. Capricorn has a serious aversion to taking risks that can lead to his heart being broken. Therefore, this type of fear will paralyze him at times.
This absolutely can and will keep this man from taking the next step and committing to a woman he's really into. This is also why he goes slower than most. He wants to test and be certain you're the one.
He will test you, he will take you through the ringer, and he will see what you're made of before he'll actually take the time to invest in something more long term if not forever.
Fear of being hurt is a big one for many people. For Capricorn; it's serious business which is why he will take dating seriously even though it's not that high of a level yet.
He May Have Walls
If a Capricorn man has been hurt enough; he will likely have some walls in place that have been there for some time. It will take a whole lot of effort and time in order to get these walls to come down.
It will require a strong woman who is reliable and loving to help him understand that she's not going to go anywhere despite his difficult demeanor. He is very picky but not unreasonable.
Capricorn man has high standards along with these walls. He has an idea of what type of woman can actually get him to lower these walls in order to let her crawl on over and into his heart.
Patience is a huge requirement when dealing with Capricorn. There are no shortcuts and no quick simple fixes for helping this man to heal whatever it is that he's been through.
Too Picky and Demanding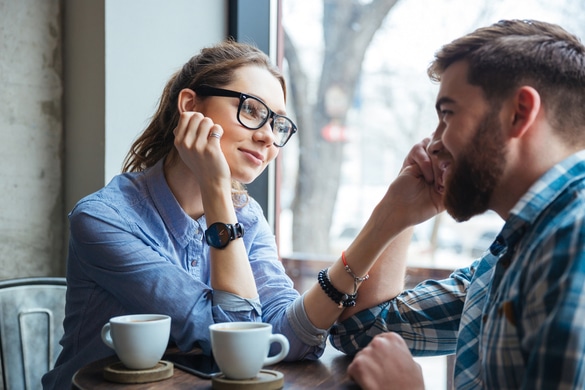 Capricorn guys are known for being notoriously picky. They know exactly what they want and will accept nothing less. They have high standards and expect to find a woman who will meet their demands.
His desires are very specific. He knows what he needs as well as what he wants, therefore, he'll try to find a woman who will suit these desires. It may sometimes seem impossible but he'll keep looking.
If he does find someone who meets some of his needs and/or desires; he may give it a shot but he'll take his time to see how things go for awhile before he'll actually consider commitment.
This pickiness can cause him to seem like a prude or "out of reach". While this is somewhat true at times; there are times that he relaxes and lets someone in. It's hard to determine which may be the case.
Traditional Courting
This is yet another reason Capricorn tends to not dive into relationships. He is old school and wants to court a woman before he brings up commitment and lifetime situations.
He would prefer to take you out, spend time with you, and figure out who you are at the core rather than jump right into more serious dating or seeing one another. He'd talk to you on the phone or meet up for coffee anytime though.
He will meet up with you, spend some time, and hang out. However, if you want him to be more than that; you're going to have to be patient with him. Hold off long enough that he can see if you're worth going for more.
Until he has that part down; he won't go any faster and there is nothing you can say or do to make him speed up the process. He knows he has to take his time or he'll end up hurt or disappointed.
Really there is no actual need to hurry anyway. Slow down and enjoy the time you spend with your Capricorn guy. You may find more success flowing your way if you sit back and let things go as they will.
He's Letting Nature Take its Course
Capricorn men are keen on letting things come as they are. He will take each day at it comes. This also means that he'd rather let a relationship develop over time rather than jumping right in.
If you find that you're ready to commit and he isn't; it's likely that he's waiting to see how things go first. Time and living each day as it comes helps you to see what is real and what isn't.
He will often let relationships be determined by what the collective of days bring. If you cannot do this; he may see this as incompatibility. You forcing your will on him to be more will not work.
If you're in a huge rush; Capricorn isn't the right guy for you. Also if you're in a huge rush; you may want to think about why it is you feel as though you need to hurry up.
It's always much better to take each day as it comes and see what develops. Capricorn does this as you should. It's much healthier and may help you cultivate a more serious relationship on down the line.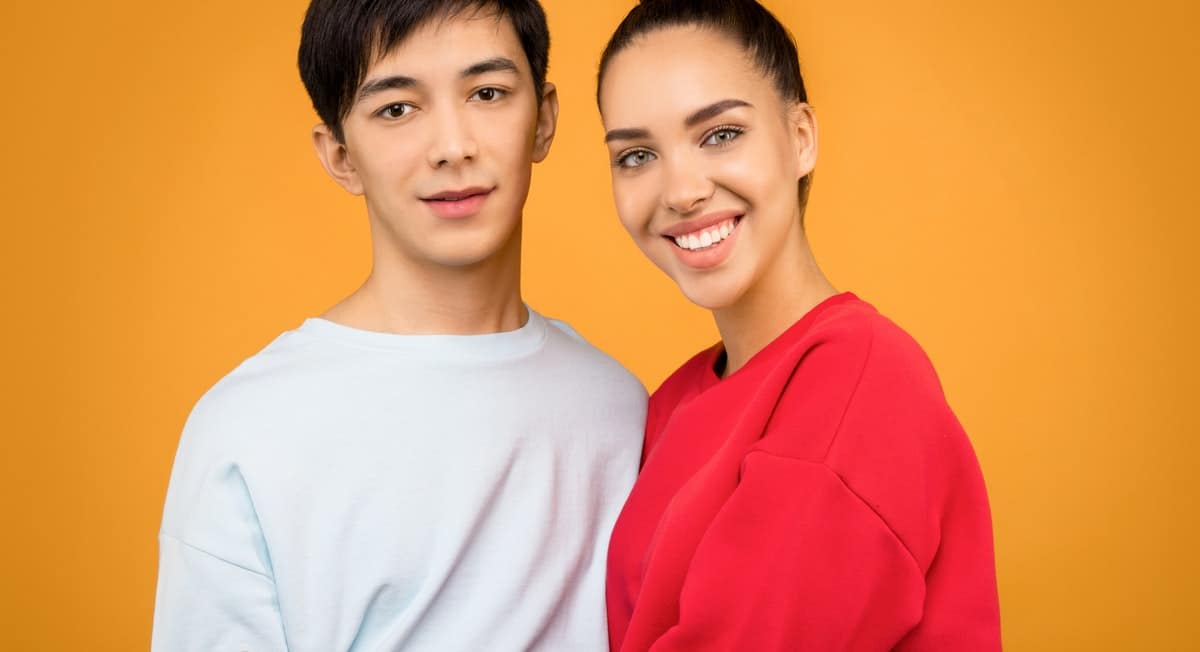 How to Get a Capricorn Man to Commit
Do everything you can to show him that he can trust you and rely on you. He wants to be your best friend. Show him what kind of friend you actually are to him and it will be hard for him to resist.
Be the type of woman he dreams of. Be classy, be unique, loving, caring, show him how much he means to you, and show him that you're not afraid to allow your relationship to grow with time.
Effort on your part is necessary. Being able to share with him all your successes and triumphs will actually inspire him to be the best man he can. It will also turn him on that you're that passionate about life.
It may take some time but it'll be worth it in the end. Capricorn will not allow anyone to push them into a situation they are not interested in. Sometimes he can sound downright hurtful when he's blunt with you.
He will out and out tell you that he's not interested or that he's in no hurry. Unless you want to lose him; you may want to take his advice and just calm down a bit. He'll let you know if he isn't in it for the long haul.
When a Capricorn man is ready to commit, he will sweep you off your feet and you'll never have to worry about going back to this problem again. He'll give you all his best and remain loyal.
Conclusion
Capricorn man won't commit until he's 100% ready. You cannot make him move any faster and cannot make him open up to you until he feels he can reveal his inner self to you.
Give him the time and allow him to do what is necessary to make him feel solid with you. Be there for him, let him rely on you, let him talk to you about anything, and let him know he's special to you.
Stability with Capricorn man takes time but you can definitely pull it off. Loving him means loving the wall he has up and helping him to let go of it one piece at a time.
In the meantime let him woo you. Click here to find out what type of women he likes. It may help you figure out if you're what he's looking for.
By the way, I have a fun fact for you! Did you know that tall dark and handsome Denzel Washington is a Capricorn man? I could have sworn he was maybe a Taurus. He certainly is a huge success in life.
Did you finally get your Capricorn man to commit? What did you do that made him want to take that step? Tell me about it!
Share your story (or situation) with our community in the comment section below (don't worry, it's anonymous).
Wishing you all the luck of the universe
Your friend and Relationship Astrologer,
Anna Kovach
---
---