How can you tell when a Capricorn man is done with you? I've got the answers right here.
Perhaps the worst has happened and you find yourself scanning the internet wondering, how do you know when a Capricorn man is done with you? I know that we've all been there, so no shame here darling. In fact, it happens so often that I felt I should address it.
Getting an icy shoulder from your Capricorn love could have you asking, why are Capricorns so cold? Why is my Capricorn distant after intimacy? How do you know if the Capricorn man is done with you?
I've seen it all go down before. I have been able to note the signs that the Capricorn man is done with you. As a result, I can pass along to you all of the ways that I have learned to tell if a Capricorn man is done with your relationship.
5 Ways To Know When A Capricorn Man Is Done With You
1. He Loses Interest In Your Passions
Capricorn men get rather flippant when it comes to your interests or desires in life when he's done with you. He'll act offended that you even asked him to be interested in the first place. He simply doesn't see how it fits into his life anymore.
Capricorn men will try to make excuses for why they cannot listen to what you have to say. He may even say something mean or condescending about what you've just said. He comes across as short and rude in his dialect.
It's difficult with Capricorn men, because not all of them care if they're in a relationship or not. They are independent people who always intended to get through life alone. Some Capricorns get to the point where they don't care if you're unhappy in the relationship.
You know that a Capricorn man might be thinking of leaving you because they stop seeing you as a prize to be won and simply let you fall by the wayside. They're no longer attempting to woo you. Instead, they act like you don't exist.
The Capricorn no longer needs to be interested in what you're invested in. When Capricorns are truly done with the relationship they will pull away completely and not even pretend to be interested in what's important to you anymore.
2. He Rarely Sees You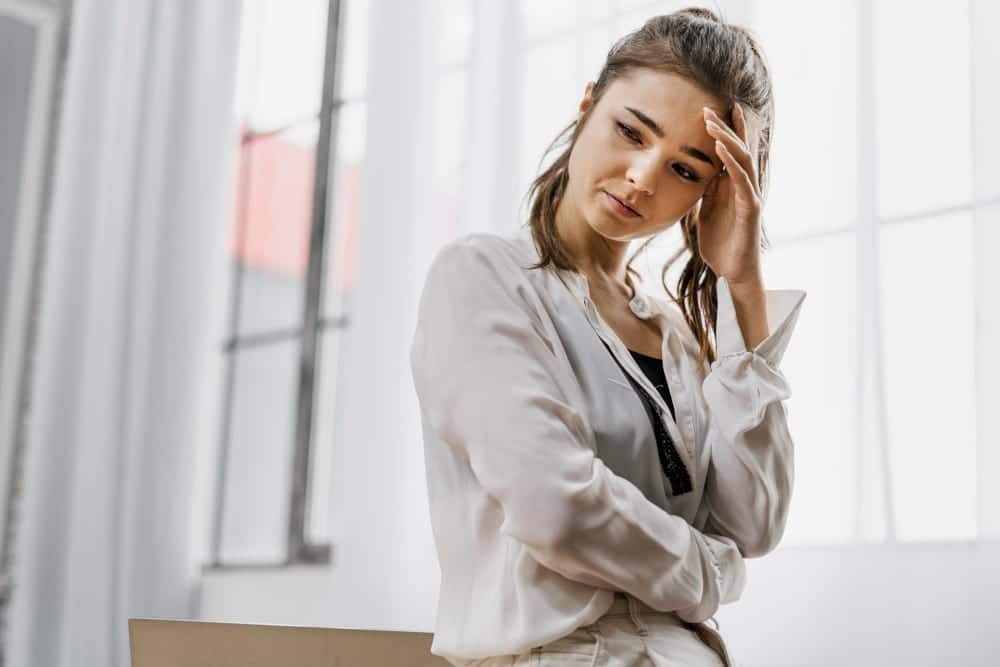 When the Capricorn man starts to decide he's done with you, he will pull back from making plans with you. He won't call you to ask you to hang out, and if you ask him, he'll have an excuse for why he cannot make it.
Unless you've really pissed him off, he'll just sort of blow you off until you realize he isn't into talking to you anymore then he'll disappear. Until then, if he just doesn't dig you much, he'll still try to be civil at the very least.
Just know that if he starts canceling out on you or making other plans when he's supposed to have plans with you, this is one sign he's giving you that his interest in you has left the building.
He's pretty obvious when he wants nothing to do with someone anymore. This still applies to someone he was forming a relationship with as well. It's often something that someone did or didn't do that did not add up to him that makes him want out.
Again, he doesn't like women who gossip or treat others badly to make themselves look good. He will turn his back on someone like this and never look back. Keep gossiping with your other friends because he won't want to hear it, ever!
3. He Ignores You
Clearly, if you're trying to spend time with or around your Capricorn guy and he ignores you, he's done. Why did he bother to show up? Well, he may have felt obligated because he said he would.
If this was an outing with other people, then his vested interest is in not letting those other people down. He certainly doesn't want to appear as a flake or unfriendly.
He'll go out of his way to avoid having to talk to you or make chit-chat regarding the relationship you two shared with anyone. He is a very private person, so if anyone asks him anything, he'll skirt around the issue.
The Capricorn guy likes to display what makes him proud. If you're with people and the Capricorn is steering clear of you in any way he can, this is not a good sign. In this case, the Capricorn guy may be done with you.
4. He Avoids Intimacy With You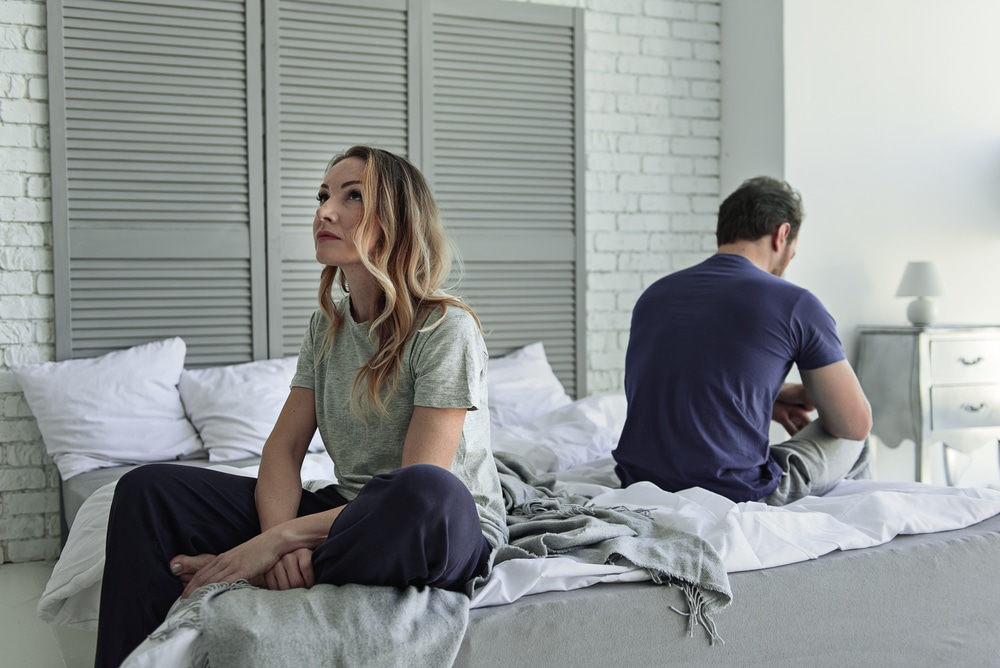 If you previously had any intimacy going with the Capricorn man and he cuts that off, he's done. When he's not willing to have sex or closeness with someone he has with before then it means he's lost interest.
He will do everything he can to avoid being physical with you. He may sit far away from you, he may move his hand if you reach for it, he won't kiss you back, and if he does, it will seem very cold. You'll notice it's not who he used to be.
He definitely will cut you off when it comes to sex. He'll have all sorts of excuses as to why he doesn't want to have sex. He has no interest in having sexual relations with someone he feels isn't good for him.
He's typically not someone who will sleep with someone with whom there is no future with or at the very least, a friendship. He's a stickler for sticking to his guns when it comes to intimacy.
5. He Becomes Cold And Distant
Capricorn man is pretty obvious when he's done because he starts to cut you out of his life. It may be in pieces, or it may be all at once. One of the ways he'll do this is by not responding to you at all.
He will stop taking your calls, won't call you back, won't answer your text messages, or if he does, he'll be rather short or rude sounding. He's trying to make it clear he wants nothing to do with you.
These are the ultimate signs of when a Capricorn is out and doesn't have any interest in interacting with you anymore. Just remember, he can also be very frank with you and tell you to flat out that he's not into you anymore.
Why Are Capricorn Men So Cold?
Perhaps you're wondering if you're just bringing out the worst in your Capricorn guy. Maybe you're wondering if you're the reason that he became so cruel? I have good news because it's definitely not you bringing this out of him.
Capricorns are famously thorny individuals. They feel the weight of the world on top of them, most of the time. They feel immense pressure to succeed in the physical realm (being an Earth sign).
Capricorn men get so cold because of their planetary rulership. Saturn rules Capricorn guys and while this planet may be one of the prettiest, it's definitely not one of the easiest to deal with.
The harsh nature of Saturn can have Capricorns feeling flattened by the world. Their overall worldview isn't that positive so they become harsh to those around them. They inherently expect others to have this same pessimistic outlook, so their defenses go up quickly.
Capricorn men are so cold because their basic worldview assumes that others will hurt them if they allow others to get close.
Is Your Capricorn Distant After Intimacy? Why Does That Happen?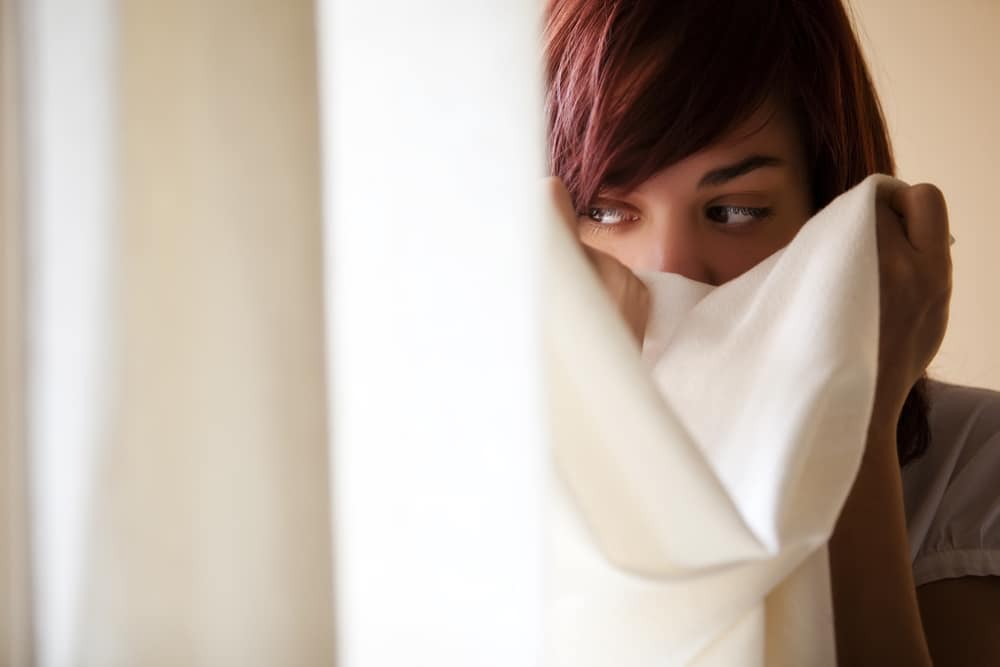 Capricorn men tend to be distant, but when the Capricorn man is especially distant after intimacy, it can have you wondering what you've done wrong. The truth is, you probably did nothing wrong, once again.
Capricorn men are ruled by an outer planet, so the physical position is located farther away from Earth than most of the other primary planets. This manifests in Capricorns seeming far away.
Sex is like a volcano eruption while Capricorns are like a slow-moving iceberg: the two are polar opposites. This doesn't mean that Capricorns don't enjoy sex, but that level of intimacy is extremely frightening to them.
The Capricorn man, like most men, and still choose to have sex, but to make up for the closeness they just had to endure they try to find some time alone.
Even if they don't get up and physically leave you in bed, they could act standoffish or he'll immediately act like he's asleep.
This is a defense mechanism that allows the Capricorn to feel like he's in control even when it's to your detriment.
The Three-Step Formula To Pull A Capricorn Back
Maybe it feels like all is lost with your Capricorn guy, but I have realized another way. In this version, the Capricorn comes back.
No, I'm not kidding. I've found in my experience that there are ways to make a Capricorn guy reconsider you as an option.
These are steps you're going to want to know, without a doubt. You're more than able to get back in the Capricorn guy's good graces. Believe me, you're going to want to know all about this.
The steps that I have in mind have shown astonishing results. I was even shocked.
Some ways could trip you up when you re-engage with a Capricorn man…
Just to be safe – you need to look at my method for getting your Capricorn guy back.
The steps outlined here will ensure that you've met with romantic success with the Capricorn man.
Share your story (or situation) with our community in the comment section below (don't worry, it's anonymous).
Wishing you all the luck in the Universe
Your friend and Relationship Astrologer,
Anna Kovach
---
---