You have been dating your Capricorn man for a while now and have come to realize that he is a pretty serious person. He doesn't do anything half-assed, but you have noticed him acting a little strangely.
He kind of seems like he isn't as interested in you as he was before, but could it be that you are simply missing something and that this isn't the case at all?
How can you tell if a Capricorn man is no longer interested? What do you do if he goes cold and expresses to you that he's done? What are your options here? Keep reading what happens when a Capricorn man is no longer interested in you.
Do Capricorn Men Lose Interest Quickly?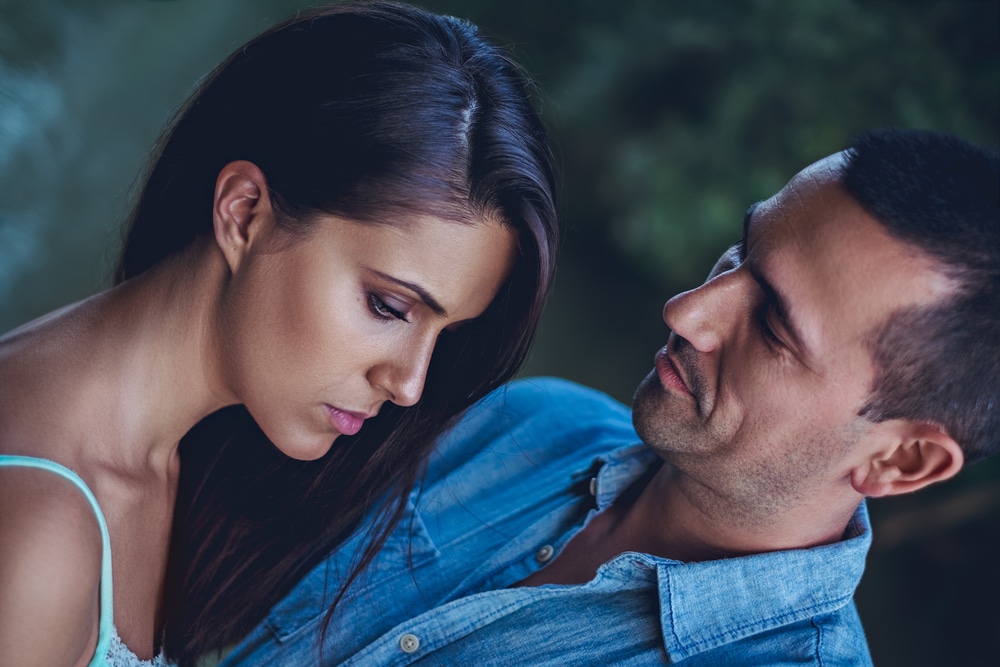 Capricorn men are some of the most serious guys in the whole of the Zodiac. These gentlemen don't do anything unless they are certain about it and this is most definitely the case when it comes to dating and relationships.
The last thing a Capricorn man wants to do is waste his time on someone who isn't going to be in his life in the long-term. This is why he is very particular about who he dates casually… He'll go through quite a laborious vetting period before letting a woman get too close to him.
I would say this question is hard to answer and it depends on where the two of you are in the dating phase. Have you just met him and only seen him a handful of times, or have you been dating steadily for a couple of months?
If you just met him then I would say there is a great chance that he may lose interest quickly when he realizes that you don't tick all of his boxes. Trust me, he wouldn't want to waste your time or his, so he'll make his feelings known shortly.
But if the two of you have been dating for quite some time now, then I wouldn't say he has lost interest, he is more than likely just busy or preoccupied with something else like his work.
6 Signs A Capricorn Man Is Losing Interest
There are some definitive measures that a Capricorn man will take to let you know he's no longer into dating or pursuing a relationship with you in any way, shape, or form. The thing about him is that he doesn't mess around or waste his time, and you can be grateful for that.
1. He Stops Sharing Or Talking To You
One of the things he may do is stop talking to you about important things. He will shut down and not open up to you about anything. He won't tell you anything about his life. He will ignore you when you ask him questions or he will be very short with you.
You won't know what is happening in his life and it will feel like you are talking to a wall. It will be quite frustrating!
3. He Will Stop Inviting You To Events
He will start making plans and not tell you about them, nor will he tell you who he is with or why he didn't invite you. He cuts you out of his "need to know" circle and figures it's none of your business.
You will immediately feel the difference in his behavior towards you. You will feel locked out and left in the dark and like you never know what is going on in his life. And yes, this is totally intentional, he doesn't want you to know!
A Capricorn man is very private and won't let just anyone into his inner circle. That means that if he was interested before and suddenly finds a reason to cut it off, you won't be in that circle anymore.
4. He Will Cut You Off And Make You Feel Like A Stranger
Sadly, Capricorn men don't make the best of friends when they decide that they don't want to be with someone anymore. In their head, it's time to let go, and so they'll be cold to show you as much.
They revoke what they once let you in on. It's a huge telltale sign that he isn't into you anymore and is probably ready to move on. He will stop asking you questions and stop getting to know you.
Why continue playing the get to know you game if he knows he isn't into it anymore? That's how he looks at it. Space will grow between the two of you because he is disconnecting himself from the bond.
5. He Will Go Ice Cold On You
As if the ones I listed weren't painful enough, there are more. He will go out of his way to make sure not to call you, return your texts, and may even remove himself from your social media entirely.
This guy goes ice cold. It's rare for a Capricorn man to maintain a friendship with a woman they once liked or loved. He cannot figure out how to go back to being only friends because he knows the woman still has feelings.
This is why he becomes like a brick wall. He doesn't want her to believe that they can be friends again and then start over. He wants it very clear that he's ready to cut ties and be done.
6. He Treats You Like You Are One Of The Boys
There are some Capricorn men that will actively treat you like one of their buddies instead of someone he's dating. He downgrades the relationship in hopes you'll accept it, and the two of you can move on in separate directions.
He Will Be Straightforward And Let You Know He Isn't Interested
Ultimately though, many Capricorn men will actually break down and tell you exactly what is running through their minds, which may sound rather harsh. He may tell you why he isn't interested anymore and wants to end it.
Naturally, no one wants to hear that, but it's probably better you know the truth than trying to continue to pursue a man who has let you know flat-out that he's done with it.
S.O.S Hacks You Can Do If A Capricorn Man Is Losing Interest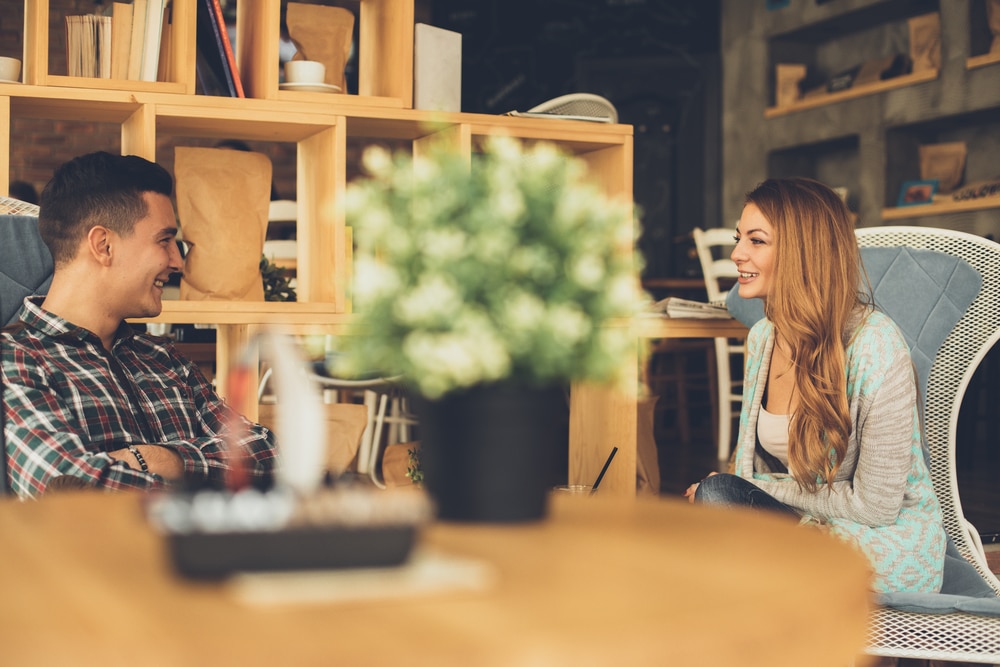 The truth is, if a Capricorn man expresses that he's not interested anymore by any of the above signs I gave you, there isn't much you can do. He has to want to change his mind. Otherwise, he's not going to.
As hurtful as it is, there isn't any magical thing you can say or do that will make him decide to want back in or try again suddenly. He's pretty closed off when he ends things.
In the event that he keeps a friendship with you (very rare), then perhaps there is still hope. If he ended it because he felt it was bad timing or that he didn't let the relationship go slowly enough, then there may be another chance.
I don't want to build your hope up though so be very careful. When he stays friends with you, it's because he feels there is still something between you two that he's not willing to give up.
Perhaps being friends again and giving it some more time will help him figure out what he wants if the relationship is something he wants, and if there is still chemistry.
Other than that, when the Capricorn man cuts you off entirely or expresses to you that he doesn't want to be friends, you have no other recourse but to let him go and start moving forward on your own path.
He is pretty decisive, and once he figures out that it's not working for whatever reason, he's fully prepared to move on and do his own thing. It will hurt, but perhaps there will be someone else around the corner for you.
But if you are absolutely determined to make him yours then you can try some of these things:
Be Patient With Him – If you show your Capricorn man how much you care about him and that you are willing to stick things through with him then he may come to realize how loyal and dependable you are. This means a lot to a Capricorn man, so just wait it out and see what happens.
Be His Friend – There is the chance that your Capricorn man will still want to be your friend, even if you feel he has lost interest in you. If you believe in your love for him then I suggest trying being his friend first. This will take the pressure off of him and make him realize that you are someone special to keep around. Patience is everything with a Capricorn man.
Be An Interesting Woman – A Capricorn man needs something to pique his interest. He doesn't want to be with a wallflower. He wants someone who is independent and knows what she wants in life. If you can make him fall in love with your mind, even better!
Be Supportive – A Capricorn man is looking for a woman who is going to stand by his side no matter what. Perhaps you have been too focused on your own interests and this is what has put him off. Show him you care and that you want to be with him.
Be Straightforward And Don't Play Games – There is a chance that your Capricorn man has no idea that you are interested in him and that is why he has pulled away. There is a chance that he thinks you aren't interested in him. Tell him how you feel about him and take things from there. You might be pleasantly surprised about his response!
A Capricorn man has a tendency to be quite fearful of commitment. If you are interested in finding out more about why a Capricorn man is afraid of commitment, then check out this article I wrote.
5 Signs A Capricorn Man Is Not Interested In You
There are some very obvious telltale signs that your Capricorn man isn't that interested in you anymore. So, if you see or recognize any of these behaviors in your Capricorn man then I am sorry to say he probably isn't interested in you anymore.
1. Your Capricorn Man Blocked You
This sign should be fairly obvious to you; if a Capricorn man has blocked you on social media, then he probably has no interest in speaking to you any longer. I know this must really hurt, but maybe this is for the best.
There is no way of contacting him now and this should help you to move on and find someone who is really worthy and deserving of your time and energy. Don't give up, love is going to happen for you!
2. He Doesn't Open Up To You
I know one of the most intriguing qualities about a Capricorn man is his mystery, but when he likes someone, he will usually open up to her and show his vulnerable side. However, if your Capricorn man is never letting you in, then there is a good chance he isn't that interested in you.
3. He Can Be Careless With You
Oftentimes, Capricorn men have the reputation for being a little heartless and uncaring, unfortunately, this is definitely sometimes the case with these gentlemen. When a Capricorn man doesn't care for you, he won't be shy to make it obvious.
He will be hurtful by saying things without tact or by ignoring you when you reach out to him. If he treats you like this, then is he even worth your time and energy? You deserve so much more!
4. He Treats You Like A Friend And Nothing More
It is pretty obvious when a Capricorn man has put you in the friend zone! He will do nothing out of the ordinary or special with you. He'll only talk to you when you reach out to him and never make the effort to make plans with you.
He wants you to know that he is definitely not interested in you and that is why he keeps you at an arm's length!
5. He Will Be Direct And Tell You
One of the best qualities you can find in a Capricorn man is his directness. Sure, engaging with someone who is so blunt can be a little jarring at times, but sometimes it is better to know where you stand with someone than have to guess if he likes you or not.
If a Capricorn man isn't interested in you and he is straightforward about it then at least it means he respects you enough to tell you the truth. This should help you to gain clarity and it will definitely help you to move on from him.
There is a chance that your Capricorn man is just using you and was never really interested in you at all, if you think this might be the case for you, then take a look at this link for more signs on what to look out for if a Capricorn man is using you.
Is There Anything You Can Do When A Capricorn Man Doesn't Like You Anymore?
My major piece of advice to give you when it feels like a Capricorn man is done with you and doesn't like you anymore is just to be patient and let time heal all wounds. There is a chance that he may come around, but there is also the chance that you might meet someone who is definitely a lot better suited to you.
The best thing is to let go and let him be. Remember that you cannot control another person and the more you hold on to him, the faster he is going to run away in another direction.
My suggestion would be for you to focus on yourself and make yourself happy. Build up your confidence and recognize how wonderful you are because when you do this, the actions of your Capricorn man won't hurt you so much anymore.
Give yourself all the love you could ever want from a man. And the more you recognize how awesome and amazing you are, the easier it will be for others to see this in you as well.
What can you do to keep him from losing interest? Perhaps you can try backing off, not pressuring him, giving him all the alone time that he requires, and letting him enjoy himself in the friendship.
Don't pressure him for sex and don't let him try to have a "friends with benefits" relationship with you either. He'll lose respect for you, and it will never go any further than that if you do.
Yes, this is a double standard but such as it is, you have to be very careful with your heart. Don't dive into bed with him unless there has been plenty of time for the two of you to really get to know each other and respect each other.
You might want to check out this link to be sure that your Capricorn man is actually using you and that it isn't something else going on with him.
Making a Capricorn man fall in love with you is pretty simple.
He is a straightforward guy.
Being with a Capricorn man can be a totally new experience, he is so calm and loving.
You have never felt like this about anyone!
This man speaks to your soul, and you feel such a deep connection with him.
These men are some of the most desirable in the whole Zodiac.
He is sexy, smart, and incredibly devoted.
So, it makes a lot of sense why you are so drawn to your Capricorn man.
He makes you feel like the most amazing woman in the world!
However, things seem to be going askew with the two of you…
But how can you know what went wrong?
What did you do?
There is so much to unpack when you make your Capricorn man angry…
It is like he becomes a different person, totally unwilling to forgive you…
It is crucial that you understand what you need to avoid so that you don't make your Capricorn man angry…
You love him so much, and this is the last thing you wanted to happen!
It is such a pity that recently it seems like he is trying to actively avoid you…
You once thought he was in love with you, but suddenly he is acting all strange…
Whenever you reach out and try to speak to him you are met with silence or short replies…
The faster he pulls away the more it just breaks your heart…
You just can't seem to understand why your Capricorn man keeps ignoring you!
You are sure that you didn't do something wrong…
And when you ask him, he says it is nothing…
But you know deep down in your gut that this just isn't true…
Why can't he just be honest with you so that you can fix it?
He is pulling away, and you know it…
If only there was something you could do to repair the relationship to its former glory…
You would do anything in the world to have your Capricorn man look at you the way he once did…
You love him with all your heart and you want to fix what is broken…
< — click here for more information
There are definitely ways that you can turn all of this around and make your Capricorn man putty in your hands.
However, you need to be ready to commit to this change because once it has been made then there is no going back…
There is so much you still have to learn about Capricorn men and the way they respond to love and romance.
And you deserve to know this information because it can be invaluable in the way you show up in your relationships.
The relationship you have always wanted is at your fingertips…
It just depends on you if you are ready to reach out and grab it!
< — Click here to find out more on how to get the most amazing relationship with your Capricorn man
Wishing you so much love and happiness.
Your friend and Relationship Astrologer,
Anna Kovach
---
---