What exactly makes the Capricorn man tick when it comes to women and their conversations? What do Capricorn men love to hear from women? You may be wondering how to tell a Capricorn man you love him.
I can definitely help you! In fact, here are some suggestions that will help guide you on what to say to a Capricorn man in order to make him interested in you for the long haul. Be sure to read closely!
He Wants To Hear Your Ambitions
It is a complete and utter turn on for a Capricorn man to hear a woman talking about her vast desires or ambitions for her future. It turns him on even more when he hears about how you plan to go about it.
If you're already working on it though; he'll want to hear how you're doing that and how it feels. This actually helps breed his own inspiration for his own endeavors.
When he hears you talk about this; he has his own inner dialogue going on about what he wants to do, how to do it, and that you make him feel anything is possible.
He'll do anything within his willpower to help you achieve your goals as well. Though he'll expect you to do the bulk of the work and effort; he'll give you a helping hand so that you don't have to do everything alone.
To make you feel happy and make you feel as though you can rely on him will make him feel fulfilled in life. He feels this is his life purpose. He wants to be a man, a partner, a husband, and a father.
Telling a Capricorn man how you feel may seem difficult but in all honesty, it's more the way you say things and the actions you take that will tell him all he needs to know. Don't be afraid to tell him everything you desire in life.
He will see this as a way to pull closer to you and figure out what kind of future there is between you.
Compliment Him Often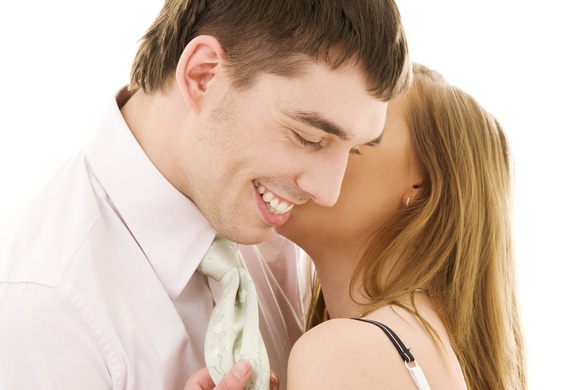 Most men like compliments. Capricorn men want to hear about what a great job they're doing to help you. He wants to hear how much you appreciate him and enjoy his companionship.
You can mention his devilishly good looks of course. That won't hurt one bit. However; it will turn him on more if you compliment him on his abilities as a man in a relationship with you.
He wants to hear that he's an amazing provider or breadwinner. He wants to hear that you're proud of him for accomplishing his goals in life. He also wants to hear that you love him to the moon and back.
There are plenty of things you can find to compliment him on. The more you do this, the more wanted and desired he feels. Most men want this but he, in particular, will be happy hearing it from you rather than from everyone.
Some men want to get attention anywhere they can find it. Capricorn looks to his partner to fulfill his desires instead. In this way; it makes him that much more desirable. Try not to gush too much emotionally though as that will make him uncomfortable.
Making him feel good about himself or things he's done for you is how to compliment a Capricorn man properly. Elevate his ego a bit and you won't regret it.
Honesty is the BEST Policy
High morals and ethics are what the Capricorn man thrives on. While he may not always be honest about his feelings; he will want you to always be honest with him.
You don't have to be too emotional but at least tell him how you feel and what you want. Otherwise, he'll be in the dark and uncertain on how to proceed to make you feel happy and secure with him.
Ultimately that is what the man wants from you. He wants you to be the woman he's taking care of even if she doesn't need it. It turns him on and gives him the thrill to know you don't really need him but rather that you choose him.
Never lie to this man. If he finds out; it will destroy his view of you and who you are as a person. You always want him to know he can rely on you to tell him the truth even if he doesn't like it.
He'll cultivate much more respect for you if you can open up and let him know what is going on in your thoughts. So try not to keep things from him. It may not always be easy to open up but it'll be better for you in the long run.
The things to say to a Capricorn man are crucial. They can mean either turning him on or turning him off. Be sure you know what you're going to say before you actually say it.
Thinking out loud or voicing to a friend can help you to figure out if what you want to tell him is something he'll be receptive to or if he'll turn his cheek and be cold.
Honesty is amazing but you also have to deliver it in a way that he won't find offensive or hurtful. In other words, you have to be rational and very clear. Perhaps you can add a little sugar to it.
Talking about Loyalty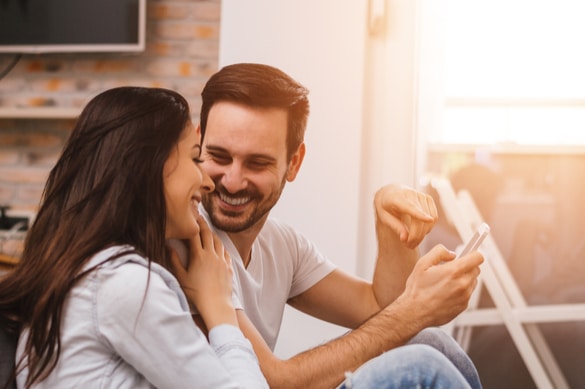 There are few things more important to a Capricorn man than loyalty. This is ultimately what he is seeking as he's an expert at providing it to the person he chooses to be with.
Talk about the people and projects you've dedicated yourself to. This could be talking about your family and close friends. Knowing how loyal you are to them will make him think about the loyalty you can provide him with.
Discuss how you feel about commitment and what it means to you. Equally important; you can discuss what your ethics and moral code hold. He'll be happy to know what you will and will not tolerate.
This helps him to see a glimpse of who you are on a deeper level and whether or not you two mesh well for the long run. The more you make him feel comfortable with the amount of loyalty you can provide, the more into you he'll find himself.
This may also help you with how to tell a Capricorn man you love him. He often looks for actions and certain things you say that feel good to his heart. Feeling connected to you is very important.
Conclusion – Telling Capricorn Man How You Feel
I mentioned discussing your ambitions but you should share your desires and wishes as well. He wants to know what excites you in your life and what turns you on in general.
Work and career are always important to a Capricorn. However, a zest for life is also required. If you're not passionate about anything then you're dull and lifeless. What are the things that drive you?
He wants to hear all about them. He also wants to hear what you'd like to share with him as life goes forward. If you've begun dating him; he wants to know what you can go out and do together that will bring you much joy.
Watching you have the time of your life will ultimately make his life improve as well. He will take inspiration where he can get it. Your thrill in life will spill over to him and together you can share.
He wants to hear how alive you are and how much you love your life. How much your family means to you and how much you want to build a future with him. These things are make or break in a possible bond with a Capricorn man.
Give him all you've got. When he knows you and feels good about the future you two can have, he will give it his all and will absolutely give you the commitment you want filled with great love.
There is nothing gained by holding everything in. Take it slow at first but when the moment is right, let it loose. Let him know who you are through and through so that he'll trust in you and want to keep you.
Click here to find out what a Capricorn man wants in a marriage.
By the way, did you know that sexy chiseled actor; Tyrese Gibson is actually a Capricorn man? He's tall, dark, handsome, talented, and proper. It seems awfully fitting for the perfect description of a Capricorn.
Did you successfully win your Capricorn man over by telling him how you felt? How did you do it? Tell me about it!
Share your story (or situation) with our community in the comment section below (don't worry, it's anonymous).
Wishing you all the luck of the universe
Your friend and Relationship Astrologer,
Anna Kovach
---
---