Looking for a good date night idea for you and your Capricorn? It can be tough to rack your brains and get it just right – especially with the fairly fussy Capricorn fella! These guys are the types to truly appreciate the detail and thought that goes into a date – they aren't exactly laid-back! How can you go out of your way and impress the socks off him?  
Capricorn men are known for their excellent taste and love of luxury. The truth is, dating him won't always be cheap or easy, but it will be worth it! He always prefers quality over quantity, so if you have a fantastic date night every few months, that's more than enough! 
Be prepared to spend a little, and make that extra effort. After all, when he takes you out, he always does his very best to wine and dine you! He also appreciates dates that are reserved, yet somewhat glamorous at the same time. 
Do also remember to plan well in advance. These are men who work hard and long hours, and they need to have organization in order never to disappoint you or let you down. Plus, he isn't exactly Mr. Spontaneous! 
Here are a few of the best ideas, gleaned from my years of experience as a relationship astrologer and getting to know the ways of the Capricorn man!
8 Great Date Night Ideas with A Capricorn Man
1. A High-End Restaurant
This is your number one go-to idea for the perfect date! And, it never gets old, in case you were ever wondering! Capricorn men love, love, love great food and excellent wine at restaurants that have a miles-long wait list. 
You'd better make sure to research which restraints are trending, and make your booking in advance, and– start saving! He adores the types of dinners where you can barely pronounce the old and it comes in five or six rounds. It's an experience – not just a date. 
2. Going Wine Tasting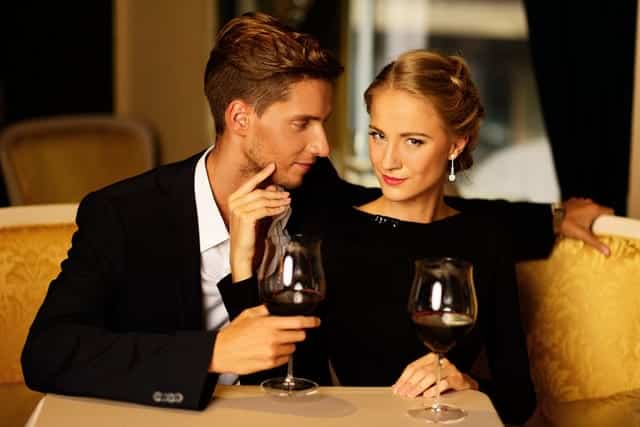 The second-best thing to a fancy restaurant will be going to an excellent winery where you can sample some of the loveliest vinos they have to offer! He'll love being treated like a bit of a celebrity and made to feel totally special. 
You can even make it more special by combining this date with a night away and stay in a special getaway just for the two of you. After all, no one wants to have to drive after a day or night of good times! 
3. Taking Him Luxury Shopping
If you have some money to spend, take him luxury shopping for a date day. Maybe he needs a new watch or a special shirt – or maybe a tailor-made suit is the way to go! 
Maybe you can try out some new colognes or go and find a sexy new pair of shoes. As an earth sign, this guy loves to shop. 
The whole experience will be really special for him, and you might even combine it with a delicious lunch and wine. He'll feel completely adored and spoilt, plus he gets a gift from it all! Remember, gift-giving is one of the love languages of the Capricorn man, so he'll feel extra-special! 
4. Hike in Nature
If you don't have much money in the bank, then you can lean on his love of nature. All earth signs adore being outdoors and Capricorn especially loves being in the mountains, his natural habitat! He is half-goat, after all, so climbing a mountain feels easy for him. 
You might organize a whole day out going a long hike, or perhaps a fun day in a nature reserve or near a dam, waterfall or ocean. Pack delicious food and a bottle of champagne if you want to make it extra special! He'll love some good nourishment as you both reach your goal! 
5. Attending A Music Show or Festival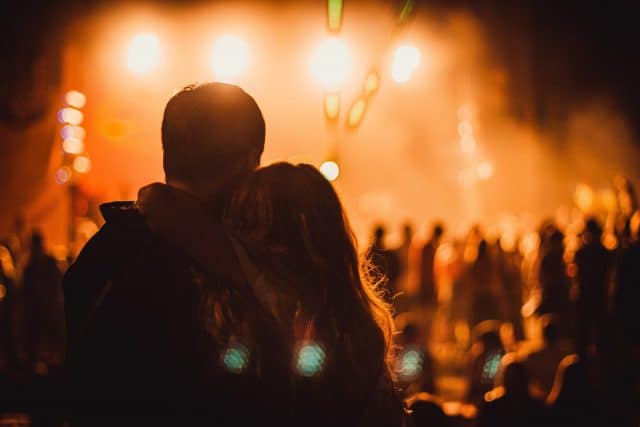 Here's something that many people just don't know about the Capricorn – he loves a good music festival or watching a band. In many myths, Capricorn is half goat and half fish – which could be said to symbolize the mystical and musical sign of Pisces. 
Hence, he often has a huge love of music, dancing and even for parties! Capricorn men work hard and play hard, that's for sure! A date night – or weekend – going to see his favorite artist may be something he absolutely loves and enjoys to the fullest. 
You may even be surprised at how much stamina and energy he's got to have a good time, and you'll create many a happy memory together. 
6. A Night In, Dressed Up and Seductive
Another idea for when you're low on one and still want to spoil our Capricorn fella is simply to stay in and get sexy. Find a few adult-only games you can play, and get some delicious wine and snacks to pair it with. 
It helps to get yourself fa sexy outfire or two, and have dinner waiting as he gets home – followed by dessert, which is you! He'll love having pleasure on a plate after a day of long, hard work, and will appreciate your sensual consideration. This is an earth sign, after all – he's all about engaging the senses on a physical level. 
7. A Couple's Massage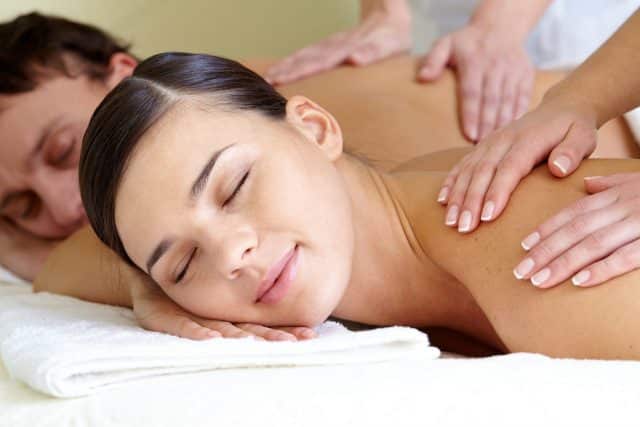 Here's where you can spoil yourself, too! Booking something like a couple's massage will go a long, long way to making him feel indulged, released and soothed. This is a sign that works long hours and puts an immense amount of effort in at the office, so a massage will never go amiss. 
If you want to you can even combine it as a spa day, and have pedicures and manicures, facials, lunch and all the toppings needed for the perfect day out. You'll both go home feeling like a million bucks, ready to relax together and feel totally pampered! 
Read next: 5 Shocking Things Every Capricorn Man Wants
8. Spa Day
If you can't afford it, you can always be the one to take on the role of masseuse and facial expert! Have a delicious spa day right in your own home, and let him totally relax in your capable hands. 
In conclusion, the Capricorn man likes to have a date night that is indulgent, planned, and luxurious. He loves to feel like he's a priority, and it's important that he relaxes and forgets the worries of the day and of his career and work. 
And never worry – he'll return the favor a million times over. He prefers to be the one in the driver's seat anyway – he loves spoiling you in other words. But sometimes, he also likes to be made to be the one that gets all the attention!
Remember, a sexy night in or a free nature experience will be perfect if you don't have money to throw around. Anything physically satisfying counts as being romanced.  
Have you dated a Capricorn man before – are you with one now? What do you find he absolutely loves on a date night or day? Your tips are important to me, so feel free to leave your ideas in the comments box below! 
If you'd like to learn more about these powerful and grounded men, look no further than my Capricorn Man Secrets.
Your friend and relationship astrologer,
Anna Kovach