Do you find yourself thinking about that Capricorn guy you've been watching? Is he paying attention? He's so intelligent, sexy, and funny but what can you do to get him to notice you? There are some things you can absolutely do!
In fact, I'd like to share with you right now about how to get the attention of a Capricorn man. My secrets are your wealth of education. It will help you and you will get him. Keep reading now!
Wear Confidence Well
The Capricorn man typically likes women that can be sexy without looking trashy. Classy will always get his attention. He's more interested in your intellect and a drive for life.
He loves a woman who knows what she wants, when she wants it, how to go after it, and is sure of herself. This type of energy will be very attractive to the Capricorn man.
He doesn't care much for women who are too sure of themselves though. Being cocky will definitely turn him off. Self-absorbed behavior will make him feel awkward and turned off.
Show him that you're sassy, cool, collected, and know that you're doing the best that you can in your own life. That will make you really attractive to him. A doormat type of woman will not appeal to the strong Capricorn man.
There is nothing that smells better to a Capricorn guy that the smell of a woman's independence and confidence. Truly he is inspired and can easily see himself being with such a woman.
Seeing you succeed and do things you set out to do without blinking will definitely make him feel as though you're the woman that makes him want to be a better man. That in itself is something that can help you with how to keep a Capricorn man interested.
It never gets old to him to watch you do so well with your talents and gifts. Also taking steps toward accomplishing your dreams really does make him want to start chasing his own.
Inspiration Will Win Him Over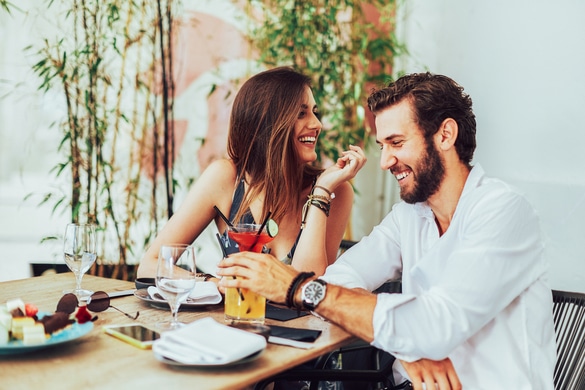 He will want a partner that he can actually feel inspired by. If you are able to learn about the things he's into and you're doing something similar, you can dazzle him with it.
If he's perhaps a fitness instructor, you can try to take lessons from him and show him all you've got. Perhaps you're into another area of fitness and your will to succeed will inspire him.
He's more likely to fall in love with someone who makes him feel honored to know them. You'll need to show him your talents, gifts, and ability to really tackle things one after the next.
Seeing you working hard and not taking "no" for an answer will absolutely inspire him. That being said, this is one of the best ways to attract a Capricorn man. He loves to see a woman doing her thing and doing it well.
This man wants to be completely inspired by the woman he's going to finally spend his life with. This is a great way of how to keep a Capricorn man interested in you.
Socially Graceful & Friendly
Capricorn men aren't really all that social. However, when they do go out, they want a woman with them that IS good at being social. He wants her to be nice to everyone she talks to and handles herself well.
Be graceful in your words, try not to bash anyone or talk negatively much. He'll be turned off fairly quickly if he thinks you are being fake in any way. He wants you to genuinely be nice.
Use manners and be respectful of others as well as for yourself. Going anywhere acting as though you're above others or that they are out of your league will make him think you're full of yourself.
He knows that no one is better than anyone else and so he'll want a partner that will see this as well. Whether you grew up with manners or not, you had better use them around him. He'll be watching.
Disrespect in any form will make a Capricorn man turn on you and probably give you heck about it before slamming the door behind him. Respect is very important. Whether it's for others or for self, it needs to be there.
Being a classy lady will totally be how you get the attention of a Capricorn man. Staying that way will help to keep his attention focused on you for the long term.
Independence Is A Turn On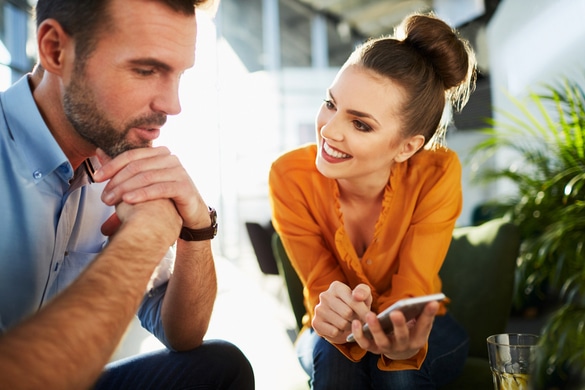 The Capricorn man wants to be with a self-successful woman. This doesn't mean you have to work for yourself or have your own business. It does, however, mean that you have the ability to get done what needs doing.
He wants a motivated partner who will not spend time on their rear being lazy. Getting after it and showing him how it's done will turn him on. Having a life of your own outside of him will also get his juices flowing.
He doesn't want you to be needy with him. The Capricorn man will absolutely take care of you but to get to that point, you first have to prove that you don't actually NEED him. He wants to see you being able to take care of yourself.
When he knows that you are capable and able to take care of yourself, he'll be more apt to want to step in and start making your life easier by helping you out. That is his preference.
Get his motor running by showing him that you can do it yourself. He'll feel inspired by this and this inspiration will lead to more with time if you allow it to.
Read next: What Turns On A Capricorn Man– 5 Things To Keep In Mind
Show Him Deep Affection
While he isn't the most emotional of the signs, he will still want a woman who cares for him and fusses over him. He won't like the mushy type of behavior but doing things for him that you know he likes, will get his attention.
Capricorn man wants to keep this private though so try not to give him too much attention in public as he loathes it. He finds it embarrassing and unnecessary. He's old school when it comes to this sort of thing.
Capricorn man prefers a woman who is classy, carries herself well, and is private like he is. He sees affection as you telling him how you feel but not being too romantic about it.
Remember he responds best to logic and motivation. Show him you love him by doing considerate things for him and he'll respond much better than you sending him cards or trying to play kissy face at the store.
Speaking Highly Of Those You Love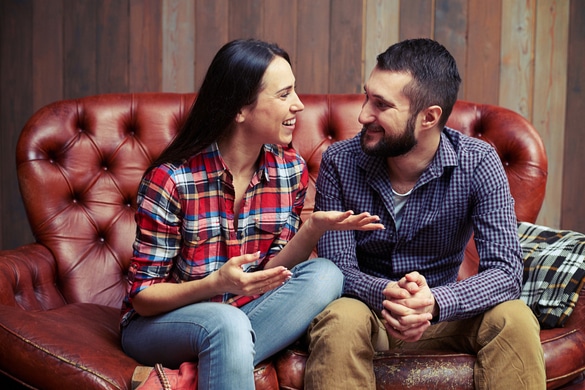 Hearing you talk adoringly about your family or close friends will make him feel good about you as a person. It shows how much you really love them and what you'd do to make them happy.
He is a family man so he will gravitate toward a woman who is sympathetic and will make a good mother to his future children. Hearing about your nurturing side will make him happy to be around you.
He doesn't like gossip or negativity so think of how much you can impress him by only speaking loving and kind words about people. It doesn't have to just be people you love but people you admire as well.
This is how to get a Capricorn man's attention. I must also point out that it's another method you can use for how to keep a Capricorn man interested in you for good!
Read next: 5 Signs A Capricorn Man Wants You
Conclusion
I truly hope this helps you get a handle on what needs to be done. These are the ways that how to get the Capricorn man's attention. It's also how you can keep a Capricorn man interested.
You should write these things down so you don't forget. It may prove to be useful on your pursuit to winning a Capricorn man's heart. He's a complicated guy and I totally understand why you need assistance.
Be sure to also follow your intuition. If you have a hunch about anything at all regarding the Capricorn guy, don't be afraid to go with it. You know better than anyone when something is right or wrong.
Speaking of the Capricorn man, here's something you probably didn't know: adorable, talented, and famous actor Jason Bateman is actually one of the elite clubs of complicated men.
I bet his lady has her hand full. She has probably already figured out the secrets to the Capricorn man's heart and soul. Now it's your turn.
What else is the Capricorn man looking for? Find out by clicking here. It may be best to know ahead of time what he wants. It also helps you figure out if this is the man for you.
Did you win a Capricorn man's heart? What exactly did you do to get him and keep him? Please tell me!
Share your story (or situation) with our community in the comment section below (don't worry, it's anonymous).
Wishing you all the luck of the universe
Your friend and Relationship Astrologer,
Anna Kovach
---
---