Have you met a Capricorn man that seems to be much more adventurous and curious about social life? Perhaps he's a traveler and explorer? If he isn't like the stereotypical Cappy, he may have been born just on the cusp of Sagittarius. Here's what to know about a Capricorn man with Sagittarius cusp.
If your Capricorn man was born on Sagittarius cusp, that means that he was born in December, really close to the time period of Sagittarius. That way, he is different than typical Capricorns, because he accumulated some of the personality traits of Sagittarius.
Ethics with Work and Life
Capricorn man is a stand-up guy and tends to always do what he feels or knows is right. He feels he has a duty to take care of others in his life as well as the innocent. He seeks justice for those who cannot get it for themselves.
If he has Sagittarius cusp, this means that he will have a bit more optimism and hope where getting justice is concerned. He'll also use this enthusiasm to make sure that his work means something.
He's ambitious but with Sagittarius on the cusp; he'll be really idealistic and hopeful to make sure that anything he does will help others as well as enhance his own life in the process.
He will do whatever he can to make sure that he's always prepared for any situation. Again; if he has Sagittarius on his cusp; he'll likely look for other ways to accomplish his goals.
Capricorn/Sagittarius cusp will be a bit more open to other people's ideas as well. Capricorn typically is stern and focused on what he believes is right or stands by his own ideas without taking others seriously.
He'll be more open than the typical Capricorn. He'll want to investigate or study what someone else tells him is a good idea. Being open-minded is a good thing and having a Sagittarius cusp will help him with his thought process.
He won't be ironclad in his decisions either if someone tells him there may be another way that could be better. He'll actually consider it before doing anything about it.
Creating Balance in Life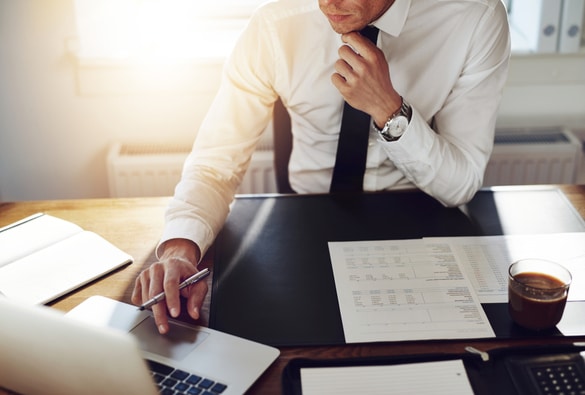 Capricorn will work until he cannot work anymore. Sagittarius is good at work but they're even better at play. This can actually make a harmonious blend between the signs.
It will make for a more balanced man who knows when the right time to work is and when the right time to relax and have a good time might be. Many Capricorns are workaholics.
If he has Sagittarius cusp; he may actually relax a bit more and understand that working too much is taking away from life as well as taking away from those he loves.
This is a beneficial union really. Where it could cause a potential problem is when it comes to daydreaming. Sagittarius is always dreaming of their next adventure or plan. Capricorn is on the serious side and wants to keep his feet on the ground.
However; he too; tends to daydream. He just makes sense of it and does what he has to in order to keep those feet firmly planted. Sagittarius could knock him off keel and cause him to dream a little too much.
As long as he realizes that dreaming is good and useful but isn't something you should rely on; he'll still maintain a certain level of success.
Capricorn/Sagittarius cusp Relationships
This unique blend of man tends to not fall in love as easily as some others. Sagittarius isn't known for being committal and Capricorn likes to take a long time before they settle down.
That means that even though each sign has their own motive for taking their time; they are in agreeance that diving in too quickly would be a grave mistake. If you find yourself falling for or are already in love with him; you're in for a long ride.
He will absolutely be in NO hurry to commit and even after committed; you'll notice it will take him that much longer to marry; if he does ever marry. However; if he DOES commit; he's in it for life.
He will think long and hard before getting wrapped up with someone. When he finally does; he will fall VERY hard and want to be with that person for the long haul. So there is that.
You can be assured that he'll always put his best foot forward. He'll always fight for your relationship to last until he's certain it's not going to work anymore or until YOU walk away.
The Sexual Side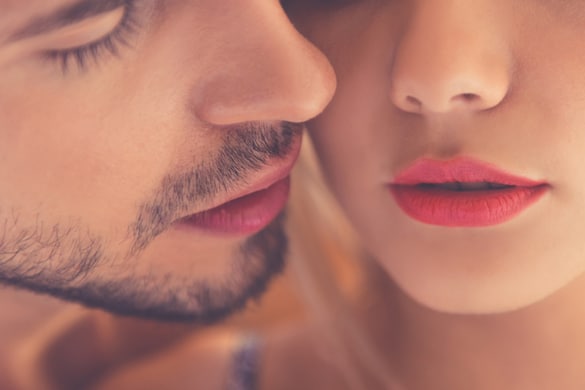 This is a freaky coupling here. Capricorn/Sagittarius cusp guy is VERY kinky. They're both already kinky as far as the zodiac goes but you'll find that this Capricorn guy will be more open-minded and adventurous.
While Capricorn is already into some very kinky things; he may now want to do it in places where he hasn't before. He may want to do it in public places or places where you could possibly get caught.
The thrill of possibly getting caught or the thrill of being in an airplane or train may deeply turn him on. He'll make sure you're good and turned on too so don't worry about what anyone else thinks.
Go with it and have a kinky wild ride with this guy. He'll for sure make sure that sex never gets boring or bland. How hot is that? VERY! Sagittarius has a high libido so the blue pill may never be needed for him.
He may want to try the latest and greatest aphrodisiacs with you just to see what they do and how hot the two of you can be. It will be important that you two discuss what you like and where your limits are.
The last thing you want is him to push you past the limits you're comfortable with. However; getting out of your comfort zone at times could unleash your own inner sexual beast. Try it at least once, it may up your game in the bedroom.