You've had your eye on a delicious Capricorn man but aren't sure what he's really like? Here are some of the very best qualities of the Capricorn man – It may help you discover things you never thought you'd know about this hot guy.
1) Ambitious man
The Capricorn man isn't one to be lazy or too relaxed. He likes to strive for something in life or he feels incomplete. If you like men who will do what it takes to succeed, he'll absolutely provide it for you.
He's into independent and successful women. Even if you aren't successful, as long as you're trying to accomplish something, he'll see this and find it attractive about you.
This isn't the type of guy that will lay around and watch movies. Not to say he never does, he just isn't the kind that will do this every single day and be satisfied in life this way.
He is a go-getter and will want a partner who matches his appeal for finding the best in life. Zest and Zeal about all things success are an absolute turn on for the Capricorn guy.
Show him that you're really passionate about life. He certainly IS passionate about life and will show you every opportunity he gets.
2) High integrity
When it comes to finding a man with excellent moral standing, Capricorn man is definitely your guy. He stays true to his belief system and that normally will include doing things the right way.
He's very much the guy that will be a rebel without a cause if it goes against his nature. He stands up for the little guy and does what he knows is correct when it comes to living life.
He's the guy that will give the shirt off his back to a stranger if they really need it and he knows he can help. He will be the guy that will help someone get their car started or open up the door for the elderly woman in front of him.
Most Capricorn men are raised to be a man who knows right from wrong and is simple in terms of being a good guy. He lives by his code of ethics and will not bend for anyone.
If he sees injustice happening in front of him; he'll be the one who will intervene for the sake of making sure that the weaker person gets a fair shake. He absolutely cannot stand bullies in any shape or form.
3) Extremely loyal
No matter if it's an intimate relationship or a friendship; this guy is absolutely loyal to a fault. If he commits to someone or commits to getting something done; you can always rely on him.
He will do what he says he will do unless he's young and inexperienced. Even while young; most of these men will learn the difference between what is right and what he shouldn't do.
So rest assured; he will find out what the right thing is, and he'll do his best to live that way. Even if you're only his friend; he will make sure that you never need for anything that he can provide you.
If there is anything he can do for you; he will do whatever he needs to in order to make sure that it happens. He won't leave you hanging.
4) People person that really cares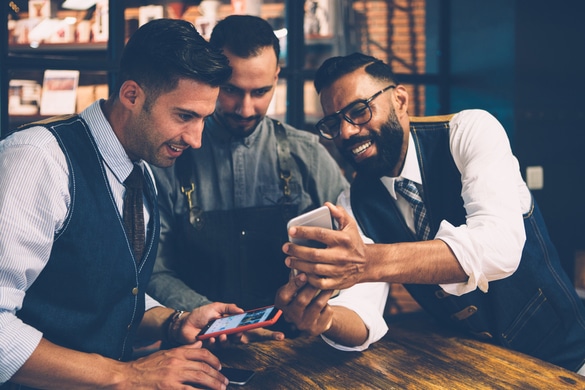 The Capricorn may typically care about humanity and can often be found doing things that helps the world become a better place. He may be out there collecting money for cancer or doing a campaign for world peace.
He is an activist instead of being a keyboard samurai. In other words, he'd rather be doing something about making a change than just talking about it via the computer or phone.
You can often see him at a rally or some other activity that will help bring awareness to those who need the awakening. He's the guy that will want to make an impact on life as we know it.
He isn't one that will do a bunch of hype and then not act on it. He absolutely will take action in any way he deems appropriate for the situation.
5) Works very hard
Since he's full of integrity; this man believes in hard work. He's not a guy that will do the bare minimum to get by. He's one that knows that there is value in getting a hard day's worth of work done.
He can often be found in positions of leadership or inspiration. He easily gets other people to join in with him. If you have a project you need help on, ask the Capricorn guy.
It's likely he'll be happy to help you with whatever you've got. As long as it's for the betterment of the future; he'll do whatever he can to lend you a hand. It's in his DNA to be helpful and useful.
Give your Capricorn guy a chance and he'll show you what it's like to pick up and get after it when it's time. He loves to work in one way or another. Sitting still is too boring for him.
6) Pleasant to be around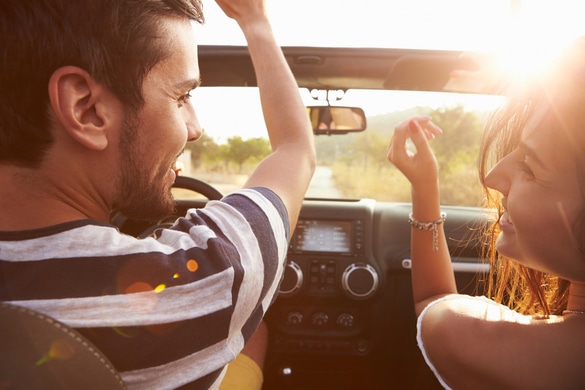 When it comes to the Capricorn man; he's very charming and nice to be around. He often can tell some very funny jokes. He'll also be happy to make you feel comfortable.
He's sweet, enchanting, and just a real joy to be around. He's one of the coziest signs to be around quite honestly. If you're used to being around jerks or guys who mistreat you; you'll find him to be amazing!
If you also care about people and the environment; you'll love being around a Capricorn man. He is really great about making anyone comfortable in just about any situation. He'll find humor in anything and make you laugh.
He will always try to do what is right and make you enjoy being around him. CLICK HERE to learn about his negative traits as well. Knowing both sides can help you determine if he's the guy for you.
---
---