Is the Capricorn man your natural Zodiac match? Are you looking for a way to bump into him, and wondering where he hangs out? Well, look no further! This is a handy roadmap that can point you in the direction of finding your potential soulmate. 
I just love seeing two people fall in love! As a Relationship Astrologer, it gives me the greatest pleasure to play match-maker, and one of the ways to do it is to help two people to simply run into each other – and the watch the magic happen! 
If the Capricorn man is your Zodiac match, you do have a bit of a challenge awaiting you, as he's not always easy to nab. Often the eternal bachelor, it takes take some effort to find him and seduce him, but once you have him, he tends to be yours for life. 
When you do go out and hunt him down, be sure to dress your best. He's an earth sign, so always try to stimulate his senses. Don't play yourself down either – he loves a powerful, strong woman who knows what she's about. Also – wearing a delicious scent won't hurt! 
Now that you know how to prepare to meet your Capricorn husband-to-be – where do you find him? This is a list of his favorite places to hang out: 
The Best 7 Places to Meet a Capricorn Man
1. Definitely At Work!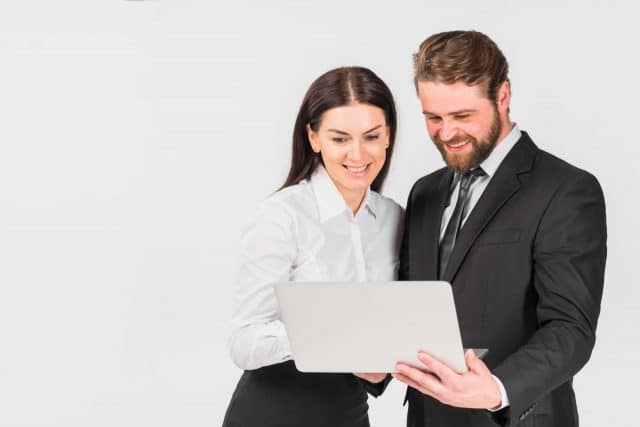 Everyone knows that the Capricorn guy is a career man. Whether he's running his own thing, or the head or manager of a company (which he usually is), he does to spend most of his time – we're talking almost one hundred percent of it – at the office. 
Hopefully, you'll be able to run into him by virtue of working with him, having him as a client, supplier or in some other professional capacity. Then, you can turn on your flirt volume all the way up, yet still be professionally and sexy! 
Trust me, the office is the best place to locate a Capricorn man, so look for the guy with all the responsibility and working the longest hours, or someone who owns a chain of businesses! 
2. In A Hiking Group
You obviously know that Capricorn is the mountain goat, right? Which means that the very best place you can find him is scrambling up some sort of steep slope somewhere, eager to reach the top, like he does in the rest of his life! 
So, do you have a hiking group of some kind? Or, is there one that you could possibly join in on? The chances are very good that you'll find your Capricorn lover from the pool of local hikers – plus, you get to be fit in the process, so it's a total win-win situation for you! 
3. At A Concert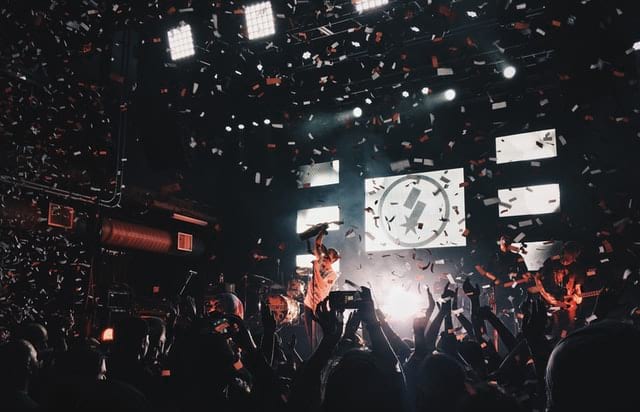 What most people don't know about the Capricorn guy is that he is half goat and half fish in terdiurnal astrology. The half sigh part is the part of him that's hugely creative, spiritual and very musical. Many Capricorn men just love shaking their tailfeather at a festival or music concert! 
So, if you are looking for one of these gems, why not make the local music spot your next place to tick off? Or a festival of some kind? There are so many ways and means that music is played live, so make it your mission to track down what's happening! 
If you're wondering which guy it is, then you can look for the guy totally absorbed in the music, stopping occasionally to criticize or comment on the musician or DJ. Many Capricorn men really love electronic music, so don't stick just to "traditional" music shows! 
4. At A Conference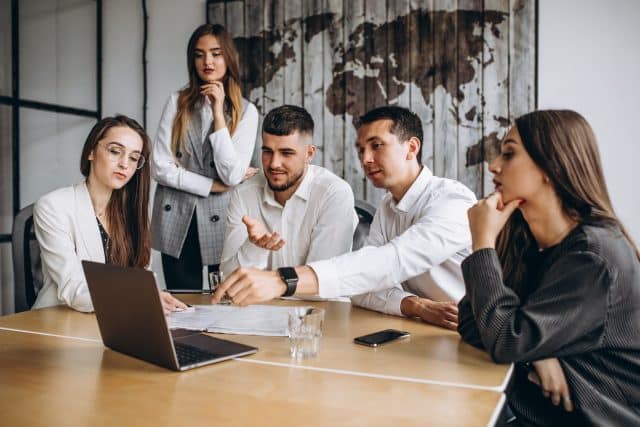 The next-best place to meet a Capricorn guy, other than work or a professional environment, is at a conference of some kind. He particularly loves tech conferences, or conferences where productivity, is the key topic. 
Often, he may even be the one giving a talk. How would you know what sign he is? That's easy – you'd simply head over to one of his public work profiles such as LinkedIn, and scan to see if he has a birth date anywhere! Also, he's likely to be the most successful one there who made the most money! 
5. In A High-End Shop
Capricorn men tend to have extremely particular tastes. They like nice things – very nice things. They're not about glamour and quantity, but rather, about quality and class. This means you can often find them in high-end shops of all kinds. 
Whether it's clothing furniture or gadgets, this is the man with a keen eye who's quietly spending the most out of everyone. You can spot him because he's the most low-key well-dressed guy in the place – look for a label on his casual-seeming T-shirt! 
6. At Your Local Coffee Spot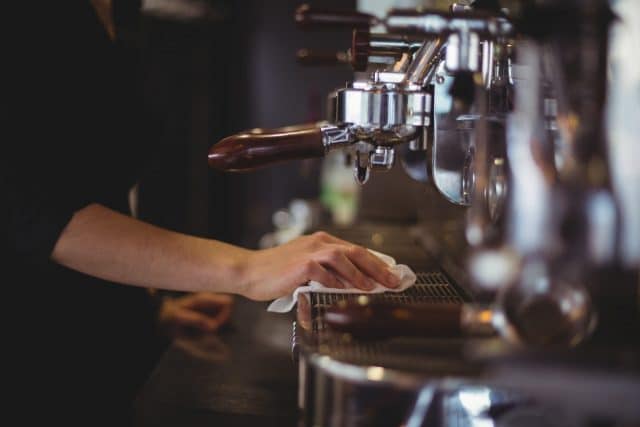 Capricorns love their coffee! And, they are extremely fussy about how that coffee is made, where it comes from and if it's going to keep the as predictive as they need to be. It's not surprising to see this sign drink multiple cups a day so that he can keep going! 
What's the best coffee shop in your area? The one with the most expensive coffee? This one is usually where you'll find you Capricorn guy at. He won't have fancy coffee either – flat white or espresso is usually his style. Low-key but delicious, just like him! 
Read next: 6 Secret Ways That the Capricorn Man Expresses Love
7. Anywhere In Nature
Being an earth sign means that all Capricorn men really love nature and recharged by it. Nature is their healer, their balance from all the intense work they do and the hours that they put into the office. 
So, what nature do you have around you? Is it the beach? The woods? Mountains? Make it your mission to try out all the places and look for the guy with a routine. Capricorn man do like to have a set time to go, and it's usually very early in the morning or very late in the day. 
This is because of work, of course. They don't have time to take a break, so they have to fit their nature time in way before or just after they finish, which is usually late. So, now you know where to find him and what time! Plus, you get to really enjoy the experience of being outdoors. 
And so, these are my top seven places to meet the hard-to-find Capricorn man, who usually spends most of his time at work!  Like all men, you can probably also find him at a bar, so don't let that be off your list just yet – especially if it has music. 
However, perhaps you have a few more tips you'd like to add – or maybe you'd like to share your experience of where you met your Capricorn guy! I love hearing from you! Feel free to leave your comments below, and know that you'll stay totally anonymous. 
For more on these hardworking and sometimes difficult to read men, check out my Capricorn Man Secrets Book right here.
Your friend and Relationship Astrologer,
Anna Kovach
---
---