Are you captivated by a Capricorn man but unsure what you can do to make him feel like he's the luckiest man on the planet to have you? Here are some very useful things to keep in mind when you're trying to understand how to please a Capricorn man and make him pledge his undying love to you.
1. Undying Support and Understanding
The Capricorn man is seeking out someone who will be there when he needs him. He also wants his dreams and goals to be supported. The last thing he's after is someone who will not show him the rock he needs.
Whether it's his choice in jobs/career, his clothing, or even his choice of hairstyles, he wants his woman to give him a thumbs up and tell him what a great job he's doing.
He'd even love it if she'd inspire him a little. The Capricorn man is very ambitious in life and so he has to have someone in his life that will be optimistic with and for him as well as for herself.
Showing him a display of great inner strength and beauty will surely inspire him and make him want to continue chasing his goals in life. THAT is something he'll see and want to keep you in his life for.
If you're trying to win the forever affections of a Capricorn man, this is one of the biggest qualities he's looking for as it's something that will last a lifetime. He wants his soulmate, not a temporary fix of a partner.
2. Show him Stability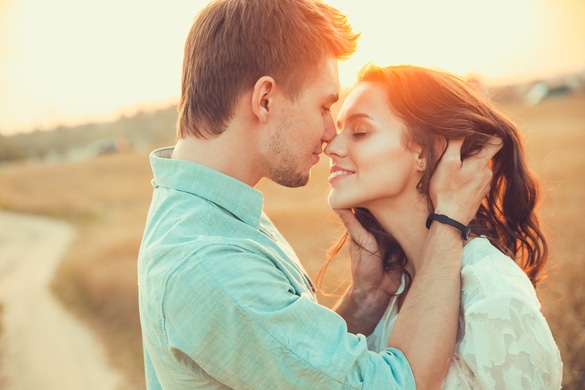 Capricorn man isn't looking for a woman to bed down. He can get that anytime he wants. He's looking for "the one". One of the things that this perfect woman must have is the ability to be stable.
He's not interested in a drama queen or a woman who is constantly having issues whether it be personal or financial. He wants a woman that can get her crap together or keep it together.
The more stable she is in her life, the more stable she'll be for him in the long run. It will take him time to see this as he's going to want to prove that you are what you seem to be.
This is all perfectly natural and as long as you're able to show him who you are and that you're not someone who shakes easily, he'll be hooked and willing to show you an eternity of love.
He doesn't mind helping a woman in need but he will need to see that she can actually help herself and is trying. As long as she's helping herself, he'll welcome the opportunity to be her guy.
3. Dress Well All The Time
This may sound kind of shallow but Capricorn is always dressed to impress when they go somewhere. This is standard for both the men and the women. That being said, the perfect partner for Capricorn guy is a woman who does the same.
It's likely he'll always want to take his woman out to nice places, therefore, she should always be dressed as though she's about to do a multi-million dollar deal. I'm not joking ladies… he wants to see a woman's effort in her looks.
You don't have to be a supermodel by any means. However, you should always have your makeup and hair fixed. Keep up with the latest styles or what type of style he's into to impress him.
Always look as though you didn't just roll out of bed but out of a magazine. Again, not like a model per say but looking the very best YOU can look. He believes in first impressions and he will have an instant impression on you.
Make sure you look as though you're all about success. A no-nonsense look will appeal to him and is likely going to make him think that you ARE ambitious and proving it via how you look.
4. Really Get To Know Him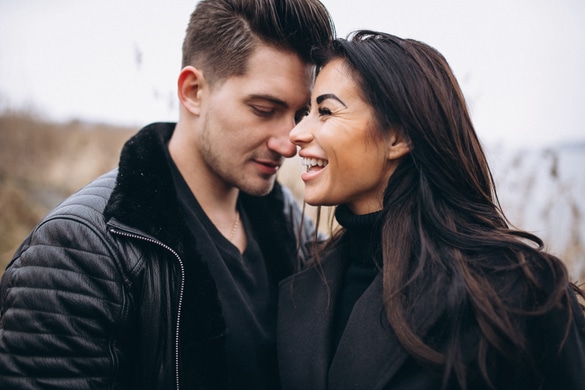 To get to know a Capricorn man, it's going to take you a great deal of time and patience. If you can see that he's worth it then why wouldn't you go through the trouble?
He knows this too. This is why he takes his time and wants to make sure that everything lines up before he commits himself. Once he does commit himself, he means it, and he means for it to last.
He isn't one to half-heartedly get involved with someone. That being said it's an excellent idea to fully get to know him so that you know what he really loves, what he hates, and what he wants.
Getting to know basics will get you started but you really want to find out his deepest desires and that only comes with time. It will take a while for him to trust you enough to open up.
After he does open up to you, you can just about expect that he's going to be yours for the long haul. There are things that can sway this but showing him you're on his team will win the day.
5. Show him Your Playful Side
The Capricorn man tends to be very serious. However, he likes to play as much as he works and so he'll need a partner that knows how to cut loose. Naturally, he wants a woman who is classy and elegant, not trashy.
Doing fun things he enjoys is a booster. Just remember, keep it grounded and don't go overboard. He despises loud women who are party animals. That's in conflict with who he is.
You can also "play" in the bedroom. Capricorn men are closet "freaks" in bed. That means you can have a heck of a time being naughty with him once he opens up enough to you to be intimate.
Let the fantasies evolve over time and I think you'll find that you have a rather fulfilling sex life with your Capricorn man. You may have a fulfilling life with him too if you're patient.
To learn more about Capricorn man and his needs, click here.