Are you currently dating a Capricorn man but are curious if he's actually the lover of your life? There are things you should look for in order to figure this out. Keep reading to find out if the Capricorn man is in fact, the love of your life.
Spends Time Contacting You
The Capricorn man is often busy taking care of business or focusing on what projects he needs to work on. This means he doesn't have a lot of time for chit chat.
However, when the Capricorn man is in love, he's going to reach out to his lover quite often. He will think about you more than he thinks about other things and he will take the time to contact you.
This means he will call you, text message you, or message you on social media. He will often connect throughout the day no matter how busy he happens to be. Don't get me wrong, this doesn't mean he's constant or predictable with it.
It simply means that out of his very busy schedule or life, he's going to be sure that you hear from him. He wants to hear your voice, he wants to see how you're doing, and if you're safe.
He also wants for you to tell him how well you're doing and ask him how things are going with his job/career or perhaps project. He wants your support and looks to you for feedback or compliments.
Out On the Town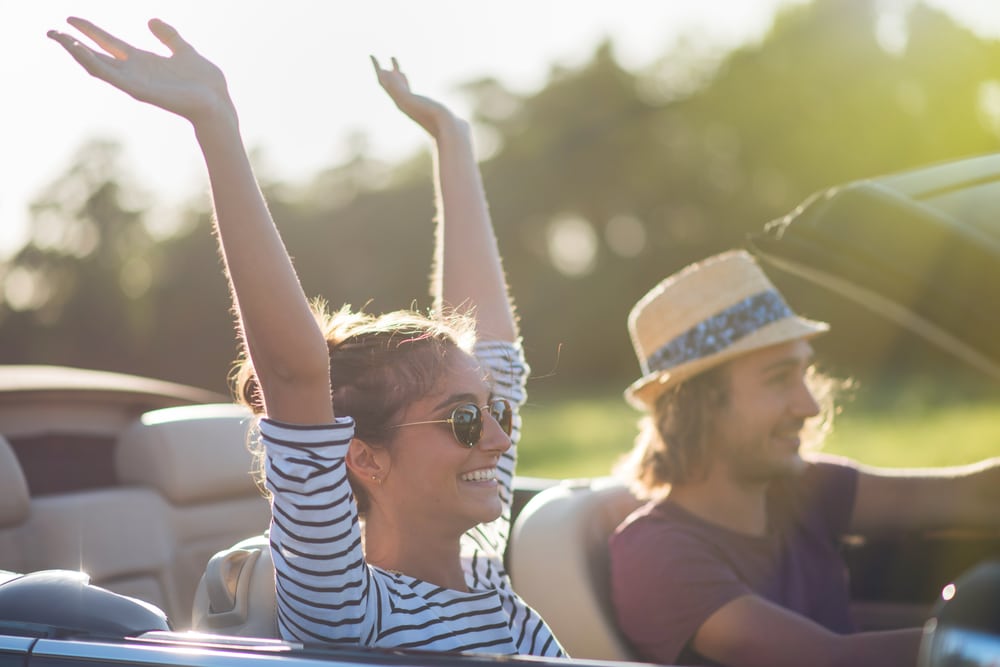 Just like most other men, the Capricorn man is going to want to take you out on dates. When he's in the "friendship" phase with you he will ask to hang out but when he's in love or is your lover, he will want more than that.
This man will likely insist to pay for the dates also because that's what a real man does. This is how he thinks. He wants to take care of you or fuss over you. Whipping out the money in his presence will almost be an insult.
Unless he's struggling financially, you should never take your money out to pay, though you could ask if you can contribute to the cost. If he says no though, stick with that and put your money away.
The Capricorn man wants to spend quality time with the woman he is falling in love with or is in love with. It's a natural thing for him and so if you find him taking you out on dates, you can consider him your lover.
When He Mentions Exclusivity
Capricorn men typically do not want to date around. They prefer having friends that they spend time with but when he's ready to be with someone for more, he will declare exclusivity.
Once he does this with you, you know for sure he's your lover. You also know that he's going to be very loyal. Once he is one on one with you for the long haul, you can rest assured he has no other interest in any women besides you.
Also if he ever takes you on a date that is important to him such as trying to become known or seen such as in music or art, then you're his lover and he truly is smitten.
You can pretty much expect that he's down with you for the long term and you've got his heart. If you aren't ready for exclusivity though, you had better let him know as soon as you can so that he doesn't get heartbroken.
The Capricorn men love to be with one love and stick with that one love. If you happen to find that he's asking you for exclusivity then it means he's getting serious with you and unless you want otherwise, then you should rejoice!
Involved With Your Activities or Interests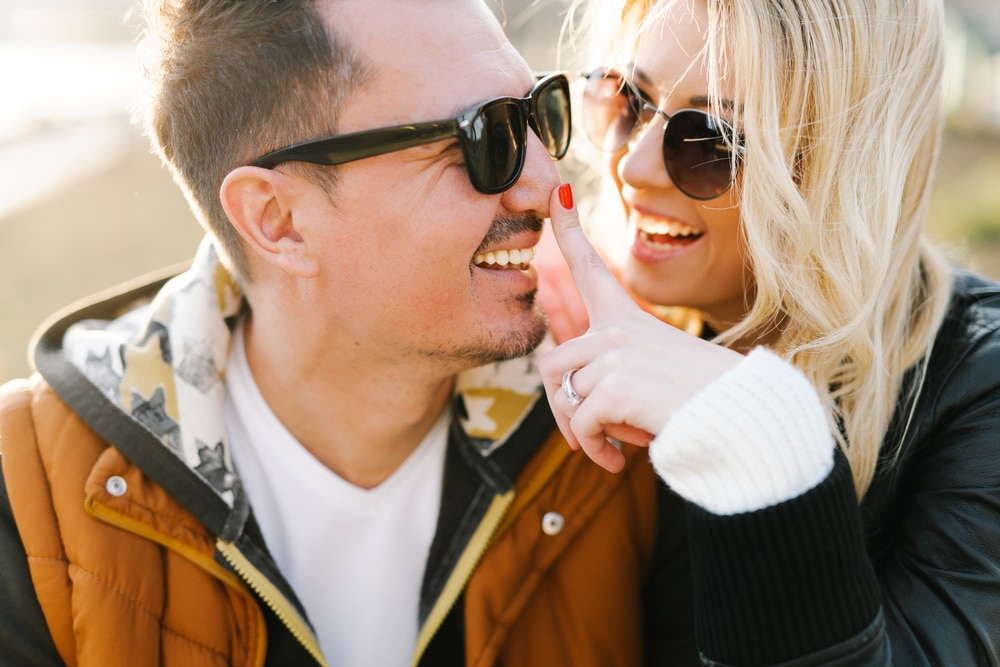 Capricorn men are often into themselves and what they like. However, when he falls in love with someone, he begins to find interest in his partner's activities or projects.
You'll find him asking you lots of questions about what you like to do and when you're going next. He may want to be involved somehow. If you're into something like Yoga, he may ask if he can tag along as he's always wanted to learn.
No matter what it is, you may find him asking you lots of questions to get to know about it more. When he's in love, he wants to be part of your life which means being part of what you enjoy doing with your free time.
He may actually cancel his own plans in order to hang out with you doing what you like to do. He's ready to see something other than himself at this point. That's a Capricorn man in love for sure.
Surprising You with Gifts and Outings
When the Capricorn is in love with you, he's going to do things to please you and make you feel special. This means he may plan an outing then take you somewhere you'd never thought he'd take you.
He will play on what he knows you enjoy and take you somewhere that you'll absolutely love. He may bring you flowers, candy, or some other token of his affection in order to make it even more romantic.
This guy may even cook for you or take you to your favorite place to eat. He wants to make you smile, make you feel comfortable, and make you want to spend as much time with him as possible.
This also includes asking you to come over to his place. Capricorn man is VERY picky about who he invites to his home. If he asks you to come over then you're very special to him.
Conclusion
Should he cook you dinner in his home, have the place cleaned and decked out with romantic decorations, and music playing then you know you're really in for a night of heat.
Having a Capricorn man doing any of the things I've mentioned means you are in fact, his lover and he's ready to stick out life with you.
Share your story (or situation) with our community in the comment section below (don't worry, it's anonymous).
Wishing you all the luck of the universe
Your friend and Relationship Astrologer,
Anna Kovach