Want to know how to get a Capricorn Man to chase you? These cool-as-a-cucumber guys can come across like they're only looking for fun – but they really do want something long-lasting. The trick is to show them that you are that girl to commit to, without compromising your class! Here's how to do it:  
We all love it when a guy chases us, right? Right. It feels oh-so-feminine to lean back and watch him do all the work, and most of the time, he loves it too. When we lean too far forward, we may start feeling insecure, needy or desperate, and no one enjoys that! 
The thing is, how do we get someone as seemingly detached as the Capricorn fella to chase us? How do we even know if he likes us, anyway? What are the tips and tricks to get him to fall head over heels for us? 
Astrology is one of the best tools we have to seduce and capture his heart – and keep it! Like all star signs, Capricorn men have particular likes and dislikes, and quality that they find attractive. Qualities that will make them chase you. 
Is this cheating? Not at all! We can all use a little help to get going when it comes to finding our one true love! Once he's chasing you, you can relax and let things fall into place, as they always do. He likes to be in control, anyway! 
7 Ways To Get A Capricorn Man To Chase You
1. Be Classy And Cool
Capricorn men like their woman to be classy. They will have fun with a girl who dances on tables and likes to take her shirt off at a club, but they won't always commit to that girl. They want a woman who holds herself together and who knows how to have fun whilst staying within limits. 
He admires self-control, in other words, and respects it. Classy also means being secure in yourself, independent, and self-sufficient. This also translates to style, where he prefers a woman who has low-key expensive and refined tastes! 
So, ladies, you can go ahead and be a little high-maintenance, in a classy way! It makes him feel like you really are a trophy to be achieved, in the best of ways! 
2. Let Him Lead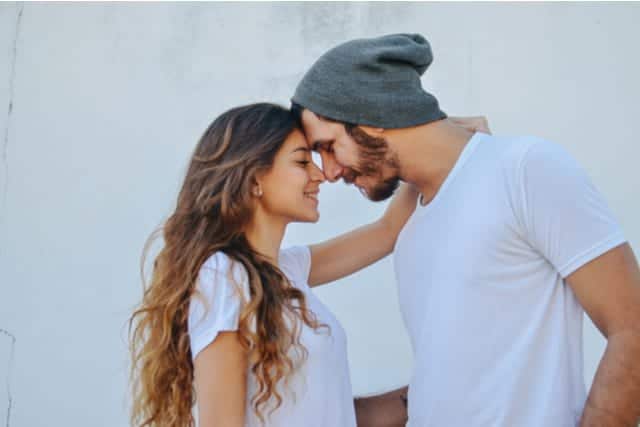 Capricorn is a cardinal sign, which makes him a leader. He likes to take the initiative and many Capricorn men are the Alpha males. If that's your thing, then you're in the best of hands! 
If you are more of the Alpha female type, then he may not feel like he wants to chase you – especially if you're chasing him. So, let him lead, let him be the one calling the shots and taking control. He may like to be the one to text first, to suggest a restaurant. Lean back and enjoy it! 
In other words, don't do too much! As easy – and as hard – as that! 
3. Excel In Your Career
Capricorn men find career women incredibly sexy. He himself is usually driven to succeed, too, and a bit of healthy competition will have his appetite for you be that much bigger! You see, ladies, Capricorn men are achievers. And they wat to feel like you are a prize to be won! 
So, whatever it is that you do – even if it's studying still or being a teacher – be the best. Show him how committed and driven you are. This will earn his admiration and respect, and these two qualities are key for him to fall in love and to chase you. 
4. Dress To Impress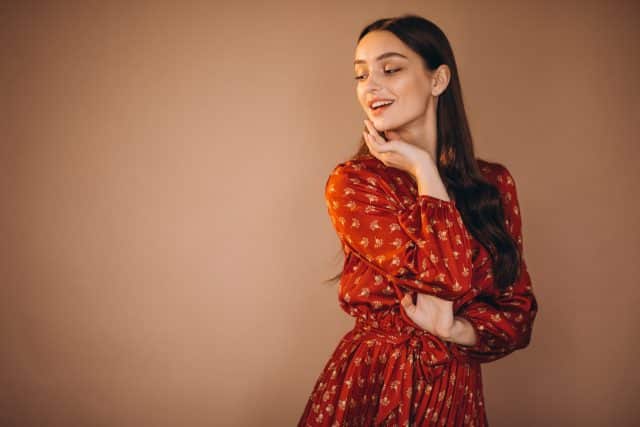 Don't be fooled by his cool and detached ways – Capricorn men are earth signs, and like all earth signs, they are sensual and visually stimulated. They are the types that particularly notice it when you wear an expensive brand or well-known label – no matter how subtle it is. 
In fact, the more subtle the brand, the more attractive it is to them. These are not flashy types, so pack away your glitter, your plastic handbags and your costume jewelry! No matter how pretty these things look, they'll never look good to this guy! 
If you really want to push it, wearing a power outfit such as a sexy suit or a classic LBD (little black dress) will have him all kinds of hungry for more! Pair this with some killer heels, and you'll have him wrapped around your baby finger! 
5. Wear A Delicious Scent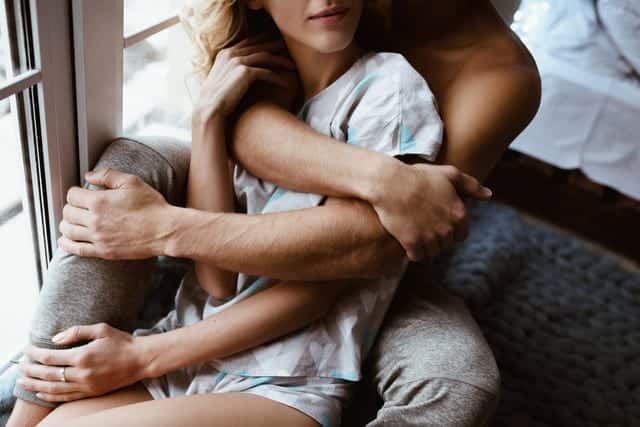 Along with being visual stimulated, Capricorn men also love a great scent. Earth signs are about engaging all the senses, including the sense of smell. The muskier and more earthy, the better – and he seems to be able to distinguish expansive scents from cheap ones, so don't skimp out! 
Make sure to drift past him loads, whoever you are – at the office, at a party or elsewhere. Leave that scent lingering, so that he has no choice but to follow its trail and see where it leads – right to you! You go, girl! 
6. Offer To Work Together On A Professional Project
If you're lucky enough to be working with him, one if the very best ways to get him to chase you – low key – is to offer to work together on a professional project. Let him see how capable, confident and talented you are. This will make him want you more than anything else! 
If you don't work with him, then think about offering to listen and hear him out about his work life. Support him, encourage him and admire him. make him feel like the King of the World! A woman who acknowledges how important his professional life is, is the woman he wants by his side, long term. 
Read next: 5 Ways to Get a Capricorn Man to Text and Call You First
7. Show Him You're Looking For Commitment
A girl who comes across like she's only looking for fun with a Capricorn man, will get exactly what she's asking for. These are not the types of guys who are vulnerable quickly, nor will they always be the ones to declare what they are looking for first. 
In fact, this sign is often very afraid to show their vulnerable side, which includes wanting a committed relationship. 
So how do you do this without coming across as needy? You stay in your integrity. You say on your dating profile, or in a casual conversating, that you're not prepared for a quick fling. It will take huge courage, but you'll earn his respect. 
It's not as if you have to browbeat him, but just show that you are the type of woman who is worth committing to, because you'll be faithful, supportive and can stand on your own two feet. You'll have him chasing you in no time, knowing you are a rare prize! 
Do you have any tips or tricks to share? How did you capture the heart of your Capricorn fella? I love to hear from you, my dear readers. Share your stories on the comments box below – you'll stay anonymous! 
If you want to know more about him, check out my Capricorn Man Secrets Book right here!
Your friend and Relationship Astrologer,
Anna Kovach
---
---