Are you a Taurus woman who wants to make sure that her Capricorn man is totally fulfilled with her sexually? It's your lucky day! I've got some tips for you on the Capricorn man and Taurus woman sex traits and what you can do to please him.
Fantastic Love Match
Before I dive into the sexuality between these two, let me first mention how amazing these two as partners. If they aren't yet in a relationship, then perhaps they should be.
Sex isn't nearly as fulfilling without the relationship when it comes to both Capricorn and Taurus. The two both want stability and want to have a relationship that will grow into marriage and life partnership.
However, there are always exceptions, and the two could both also have a lucrative "friends with benefits" situation. They're able to open up to each other enough that they can find a fulfilling sexual circumstance.
The two have a great deal in common and typically can work through just about anything. They'd do quite well in business as financial partners as well. It's up to them what type of relationship they want most.
However, the love relationship is quite favorable for them if they decide to go ahead and go for it. This makes their sexual experience quite erotic and satisfying when they decide to give each other their all totally.
They share activities together, their morals and life values are similar, they are able to trust one another easily, and both want to take their time. Neither will find themselves impatient to the other.
Sexual Match Made In Heaven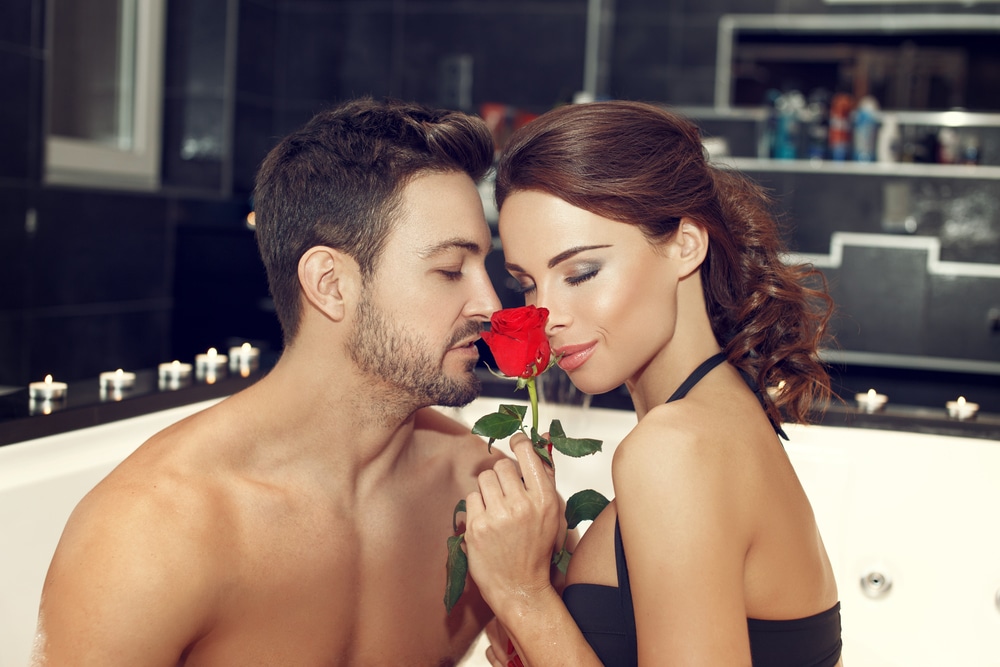 The Taurus woman with a Capricorn man match up in the bedroom is one that is to be appreciated and honored. Truly these two know exactly what to do to please each other.
The Taurus woman has an amazing imagination, which makes her creative ideas about sex something to be remembered and revered. Her sex drive is typically pretty healthy, and that's something any man can appreciate.
The Capricorn man tends to have some amazing stamina, so he's excellent for Taurus' needs and desires in the bedroom. He can make the ecstasy last longer and draw it out until both collapses from exhaustion and pleasure.
These two truly have some of the most fulfilling sex out there if they give it a chance and if they really love each other, it only makes it that much better because they know that they don't have to "perform," they can simply DO.
Capricorn man doesn't mind taking the lead and doing most of the work if his Taurus queen gets ultimate enjoyment out of it. He's got plenty of energy to keep the party going for as long as she wants.
Erotic Tips for Taurus Lady with her Capricorn Man
As a Taurus woman, you find it very important to please your guy. You know he'll keep coming back for more. To do this, you should try to focus on his erotic zones as much as possible.
For the Capricorn man, his erotic zones tend to be in an odd place. Believe it or not, his erotic zone is his legs and backs of the knees. You might try to offer him a nice massage that can develop into something else. Focusing on his "areas" will help get him going.
He'll get turned on, and he'll be rearing to go. You can also send him messages throughout the day before you see him indicating things you'd like to do with him or have him do to you.
Don't get smutty with it though because it will make him feel rather uncomfortable or make you seem trashy. He loves a classy woman who knows what she's doing in the bedroom.
He wants to take the lead, but he's not above hearing your deepest fantasies so he can work at trying to fulfill them in any way that he can. You can dirty talk a bit while you're with him as well.
The Environment or Setting Is Important
When you're going to get frisky with your Capricorn lover, you might try to set the mood by putting scented candles around or incense that he likes. Find out if he likes essential oils or what his preference for scent is.
Try to go with that and make the room seem very inviting so that he will want to be there and show you the world when it comes to getting down and dirty. Wear some sexy but classy lingerie that will have his eyes popping out of his head.
The lighting should be sort of dim but not too dark. He wants to see your beautiful body, and I'm sure you want to look at his sexy form as well. Perhaps you can throw on some sleek and mood-enhancing music.
I would also recommend getting it on when a full moon or new moon comes around. The sex is powerful, and the two of you will both experience a new height of ecstasy that you might not have known before.
The moon brings emotion into your sex, thus making it much more intense. You can even do a meditation beforehand that gets your head in the right place that will turn you both on.
One of the Best Sexual Matches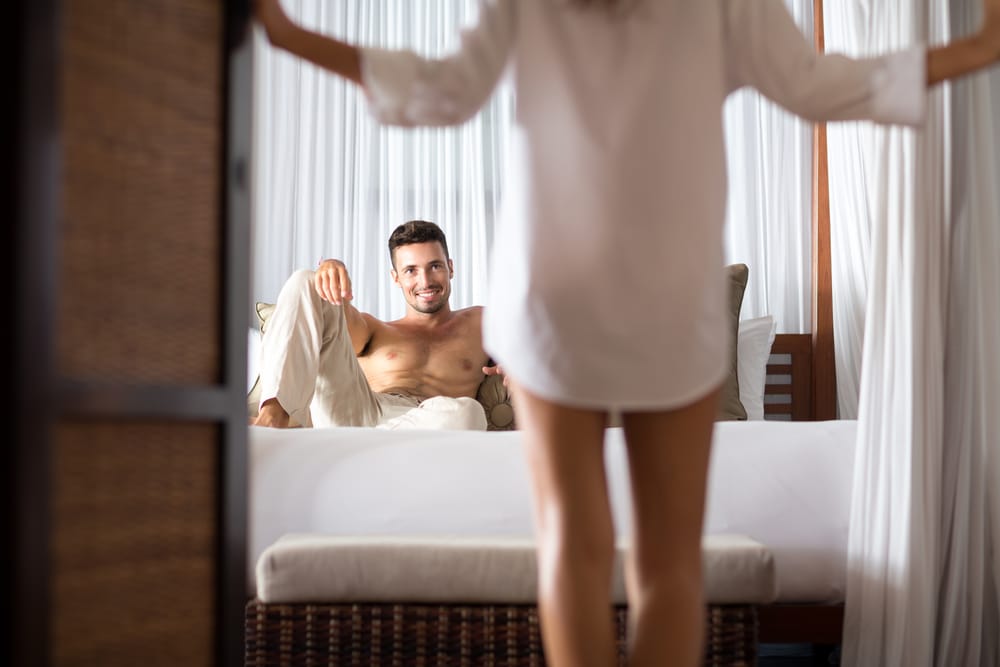 Aside from the romance and love match being nearly perfect between Capricorn man and Taurus woman, their sex is pretty close to perfect as well. The two really are a neat union that can have it all.
They can have romance, love, business, and amazing sex if they really want it. It depends on both of them communicating with each other and finding ways to always be open without anger.
The two are both stubborn and sometimes can't agree on something. However, they can find a way to be amicable with their disagreement. They can agree to disagree and simply let it go. These two are a 10!
Conclusion
If you're ready to understand more about how compatible are Capricorn man and Taurus woman, check out my brand new Capricorn Man and Taurus Woman Love Compatibility Guide, and if you want to catch him and keep him click here to learn more about Capricorn Man Secrets.
Share your story (or situation) with our community in the comment section below (don't worry, it's anonymous).
Wishing you all the luck of the universe
Your friend and Relationship Astrologer,
Anna Kovach