September will bring material and career interests in a Capricorn man's life. His focus will be on progressing his career and making money, but not all is lost on his materialistic needs. He'll have some very intense and powerful romantic encounters during September. 
His mood will fluctuate despite all his focus and stern will, he will find himself internally challenged and romantically shaken for cosmic events will change his love axis during the beginning of autumn. 
The Capricorn man is one of the few signs that needs to feel in control over his life, when those "romantic" transits and times come, he will feel a bit lost, dazed, and confused. But fret not, I am here with some solid advice and I've got your back, darling!
If you want to know how to handle your very serious Capricorn man during the month of September, delve into this juicy prediction and let's see how we can conquer that mountain of a disciplined man. 
Eyes On The Prize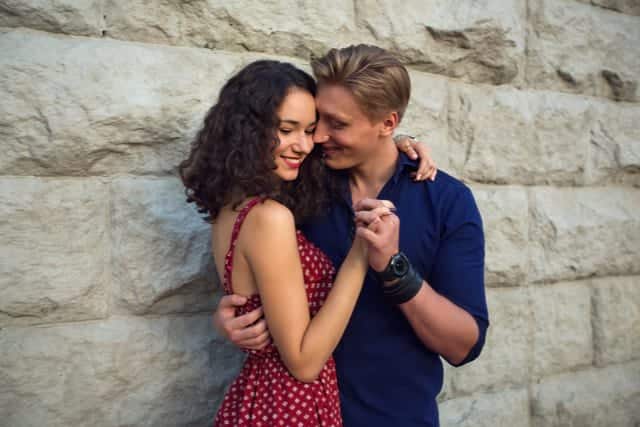 At the beginning of the month, the Capricorn man will have an excellent moment to evolve his career and head in the direction of his true ambition and aspirations. He may receive an offer to work abroad or get money from foreigners. Saturn aspecting Mercury and Sun guarantee it. 
However, Saturn squaring it off with Uranus will give rise to disagreements about how the money is being spent and about not saving enough. This can be in the form of love squabbles or in the form of clash of opposing views in partnerships. It's nothing new, very common topics with a Capricorn man, so don't pay much mind to it. 
Since he'll be in a good mood because of the positive career development and possible promotion to a higher grade within the company, go out on a date to celebrate, but be satisfied with a humbler dating option because he'll value your showing of care and affection through your willingness to save money.
Seeing Green
During the New Moon, your Capricorn man will be bombarded with earnings and job offers that will prompt his career to better heights. This will be a perfect time for him to set his intention (and manifestation) on a job that he wants to do, and would do with love and satisfaction. 
The stars are inclined towards propelling him to his career heights and professional renown; what you can do is prompt him to make a fresh start, and to make a deal with foreigners (or a foreign company) that promises great income. 
There's also good karma accumulated in his cosmic account, so he'll experience positive changes and happenings in his daily life and at his job. There's a promotion and a raise on the horizon, so nudge him to be brave and bold at this moment in time!
If you get into an argument that leads to angry, passionate sex, beware of unexpected pregnancy… it's an extremely fertile period for male Capricorns and it's very likely that they will father a child as a fruit of this aspect between Saturn and Uranus.
Under Pressure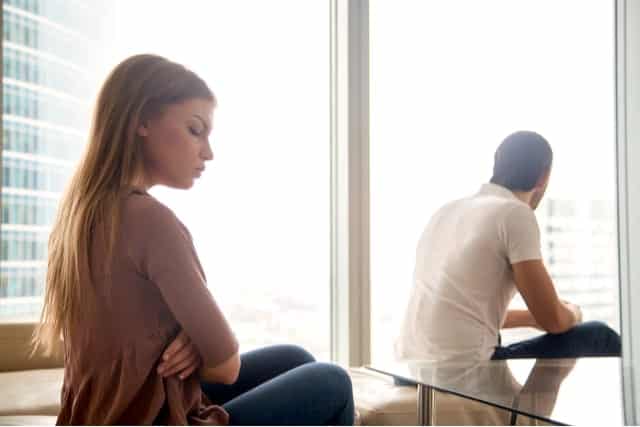 Around the 10th of September, the stars will give rise to new romantic interest from someone in his group of friends. You've got competition some competition, girl, I'm sorry to say! This will be a romance that starts off as a verbal showdown, there'll be emotions running high and sexual innuendos will be sizzling left and right. 
The Capricorn man will have a desire to let off some steam, and since he's a stern and serious member of society, no alcohol or drugs will be used, thus he will turn to sexual activities and encounters. He'll want to experience intimacy with someone who challenges him in public, someone with whom he can have angry, make-up sex. 
This escapade will help him have calmer day-to-day activities and he'll be able to maintain peace on his job and with his coworkers. We all know that at work no one comes even close to the rigorous Capricorn standards and work etiquette. 
If you want to know what's going on in his mind, prompt him with serious, but practical questions. He'll be open to sharing at this moment in time, and you might find out what makes him tick, and he might discover that he likes when he's being listened to.  
Good Fortune Keeps Rolling In
Capricorn is on a roll! Around the 17th of September, the stars will bring your Capricorn man an influx of money, he'll also feel good about himself and his body image. He might want to share in his riches, both physical and emotional. It's great when your partner feels good. 
There is going to be discord with a female coworker, she might have sexual tension towards him, and that will be shown through the intentional starting of fights. This might stress out your Capricorn, and he might have that colleague stuck in his mind for some time to come. 
His ambitions will finally produce actual fruits of his labor, he will have a physical gratification of his work done thus far, and this will scatter any grey clouds above his head. 
But, at the same time, his libido is very potent during this time, and he'll feel this burning desire from the inside. Pregnancy is a very big and real possibility during this period for all Capricorn dominants, so caution is advised if pregnancy is not wanted or suitable for this moment in time. Either way, be ready to receive a call from your Capricorn man, or to be taken out on a very intense date. 
The Full Moon Rises
And it brings ill news for Capricorn man. He's likely to get into a fight with a sibling or a close friend with whom he grew up with. Discord in communication is a certainty, the only question is, with whom? 
Some false information will be fed to the Capricorn man, and this combined with the Full Moon will bring a lot of sleepless nights. Unlike Sagittarius and Aries who like to indulge in partying and crazy adventures when they're trying to feel better about something, Capricorn will sit and ponder until he over-exhausts himself. 
This Full Moon is bad news for most signs, and Capricorn is one of them. There's not much to be done. If he shuts off and detaches in order to deal with his inner problems by his lonesome, then there's nothing you can do about it. 
By letting him know that he's not alone but that he can have space if he so wishes, is quite enough from you, for now. Do a self-care routine, take some time for yourself and recharge your own batteries, would be the best advice for now.
Read next: 7 Ways To Get A Capricorn Man To Chase You
Good News Breaks The Curse
On the 30th of September, the very end of the month, Saturn makes a trine to the Sun in Libra and brings an excellent culmination of the month in the career field for Capricorn man. So far, September has shown itself to be his lucky month. 
The trine between Saturn and Lilith brings improvement in verbal expression of emotions, and overall good communication with female coworkers. The lady that was aggressively interested in him will back off and change her strategic approach. 
Saturn trine Mars brings enhanced career opportunities and it makes your Capricorn move from passivity into action mode. He'll do what has to be done and he'll proceed quite sure of himself. His confidence has also received a boost, which means good news for his libido. 
Fertility is peaking in both his career field and his romance field. He'll experience a lot of abundance in his relationship, which will make him a happy man. There's also going to be a good win when it comes to his ambitions and goals. A great end to a turbulent month!
Are you looking to deepen your relationship potential but not sure how to go about it? Then why not take a look at my new VIP consultations. Let me help you get the love life you deserve using my knowledge in Astrology.
Wishing you so much love and happiness.
Your friend and Relationship Astrologer,
Anna Kovach