Have you got eyes for a sexy Capricorn man but aren't sure how to get him to pay attention to you or to notice that you've got a thing for him? Keep reading to get some ideas on how to get a Capricorn man to chase you and possibly get closer to him.
1. Friends First!
There is no fast tracking with Capricorn man. He isn't one to dive into a romance without first getting to know someone. Not to say he won't dive into a one night stand but he's not big on that type of thing.
He wants to know up front if that is the case so that way he doesn't invest any of his energy and time into trying to be more. I'm not saying you should start a "friends with benefits" situation though. He doesn't really want that 9 times out of 10.
If you want to get his attention and get him to actually start thinking of you when you're not around is by being his friend first and foremost. This is the best way you can get to know each other and learn.
Start figuring out what you both like to do and invite him to do activities with you as a friend. He'll appreciate it and will likely accept your offers. He knows you're not pressuring him for more so he'll feel comfortable with the friendship.
Getting to know each other is key in the development and to get him thinking about the fact that maybe he wants more with you. Invite him on a group hang outs with your friends also. This way he can see what type of friends you have to better asses you.
2. Deeper Learning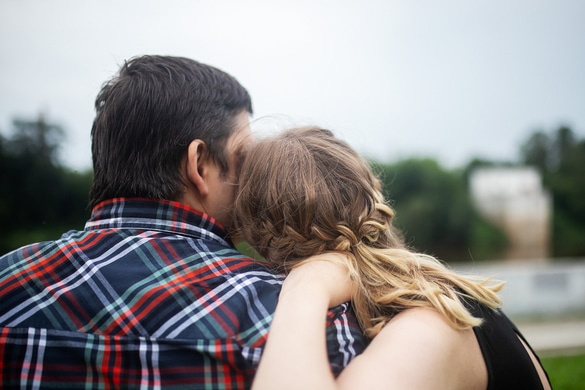 While you're getting to know him as a friend, try to get a little further in finding out who he is on a deeper level. This will require asking him important questions about who he is.
While he won't divulge his deepest secrets right away; he will tell you things that you want to know. Ask him where he sees himself in 5 years, what are his career goals, what he wants in life or in a woman.
These are things a friend would ask but they are also things that allow you to get more information from him as well as make him curious about your own answers. The more he gets to know YOU; the more he'll possibly develop feelings.
These feelings can grow and become deeper which would then send him into the "chase" mode in trying to get you to be more than friends. Capricorn needs to feel a sense of trust in the woman he wants to be with.
When he realizes that he can be himself with you and can trust you; that is when he may decide it's time for something a bit deeper than friendship and you'll likely hear more intimate details about himself.
3. Let Him Know
After being friends for awhile; you're going to want to let him know somehow that you actually are interested in being more than friends. Letting him know takes the pressure off of him wondering whether or not you are into him.
Once he realizes that you want more with him; then he can decide if he wants to stick with friendship or if he wants more. If he still is uncertain; he'll probably tell you that he needs more time or he's not quite ready yet.
This will allow him more time as your friend to get to know anything else that he isn't sure about. If you really want him to chase you; you're going to have to abide by his wishes and give him time.
Flirt with him as his friend. He'll appreciate it and it will allow him to see that there is something special there and perhaps something more than friendship is actually developing.
Be honest with him though! He takes honesty very seriously and will appreciate you telling him what you're thinking, what your intention is, and what you want with him.
4. Excitement, Laughter, and Goals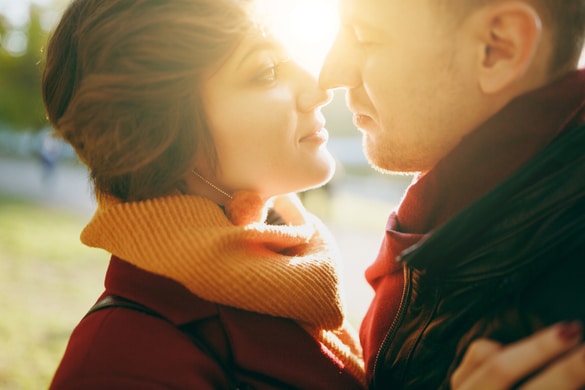 Naturally, you want to impact him so that he doesn't forget about you when you're not around right? Well, one way to do this is by having a really good time when you're hanging out.
Do things that are really exciting, daring, and fun! Watch comedy movies together, go to a comedy club, or tell him really funny jokes you know. The more you make him feel happy and at ease; the more he'll think about you.
The idea is to get him to remember what an awesome time he had with you so that he'll want more time with you. Naturally, this works with friends but works even better on him when you want more than friendship.
Take him somewhere exciting and fresh. Try things he's mentioned wanting to try. Helping him achieve small goals will make him see that you may be someone he wants to have more of a relationship with.
One of the best things you can do is talk to each other about your life goals. As friends; you should be able to easily discuss this. When you're ready to get closer though; talk to him about other goals.
Tell him you'd like to find the right person who is just as passionate about life and work as you are. Tell him you're looking for a person who is goal oriented and serious about building a "nest egg" for the future.
He'll be dazzled by your own passion for life and goals. This makes him see that you're his match and he'd better take some action before you slip through his hands.
This is a way to put a fire under his rear without actually pressuring him. I know that sounds opposite but it does work. Get to work and secure this Capricorn man!
To learn more about Capricorn man and his needs, click here. It may help you better grasp who he is and what he'll be like going forward.
---
---