Is your Capricorn husband in a deep freeze with your marriage? Thaw him out and get him to warm back up to you. Yes, you can actually do this quite easily. You just need the right tools! 
I'm going to help give you some of the tools that you'll need to chisel the ice off his heart. I'm going to tell you exactly how to reconnect with your Capricorn spouse after growing apart. 
Ask Him What's Going On Before He Fades Away
Some women find it difficult to approach their Capricorn man when he's being cold. The thing is, if you don't, you will lose him. You need to get him to speak up.
Ask him if he's alright because you're noticing changes going on between you. Try asking him if he's angry or disappointed in you somehow. It's a matter of getting what he thinks of you out.
"Honey, I miss the way we were, is there something wrong? I want to work on this." These are important words for a Capricorn man. He won't give up if you don't but you have to express to him you want to fix it.
If you never ask him, he will never tell you and then you'll continue to deteriorate — and I know that's not what you want!
There is no time like the present to bring up your concerns. How he deals with it afterward will be the next challenge. It could be that he wasn't even aware he was acting that way.
Then again, he may reveal something to you that's been on his mind for a long time. Whatever it is, you'll have the clarity you need as far as what he's thinking as far as why he's acting cold. 
Communication is a make or break for any marriage. Guessing never really turns out well. Ignoring it doesn't work either. You've got to dig in there and find out what you can.
Be gentle, of course, but make sure you find out something you can work with. If he hears you out but still doesn't give you much then give him time to sort himself out.
You'll need to do some other work in order to see some real change with your Capricorn man.
Take Care Of Yourself & Be Optimistic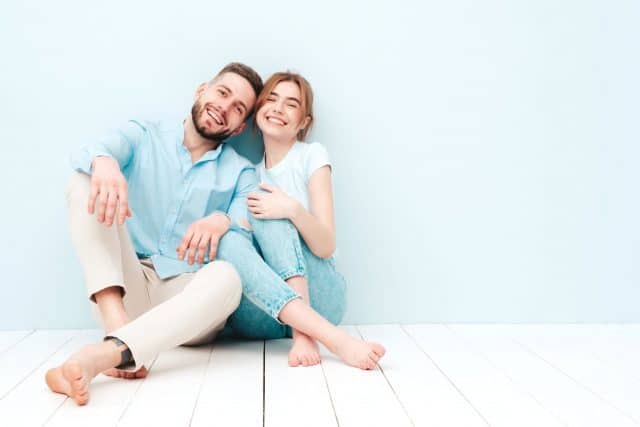 If you've started to neglect self-care, then it's time for change. He wants to see you doing what you need to do to succeed and make yourself feel good. Looking your best, feeling your best, and encouraging your Capricorn man to do the same.
Sometimes, the Capricorn man needs you to be his rock, but you can't do that if you aren't doing your best for yourself. Maybe you've fallen into a routine and have stopped doing all the fun or beneficial things you used to. 
Don't give up on your life for him! This will turn him off and make him pull away. He wants you to have a life and do things outside of him. He needs the space anyway.
When you are feeling positive and good, it will radiate to him and inspire him to want to do better and feel better. It makes him see you as his muse. 
Remember how you two used to be. Remember how YOU were, and try to recapture some of that and bring it back. He will bring himself back if you do this.
Bring that fresh love back by acting like you're starting over. He'll really love it. When you're vibrant, enthusiastic, and looking amazing, he will warm right up and find bliss with you. 
Be that woman you used to be who is loving life and appreciating what is to come. Be driven with your passions. 
Give Him A "Time Out"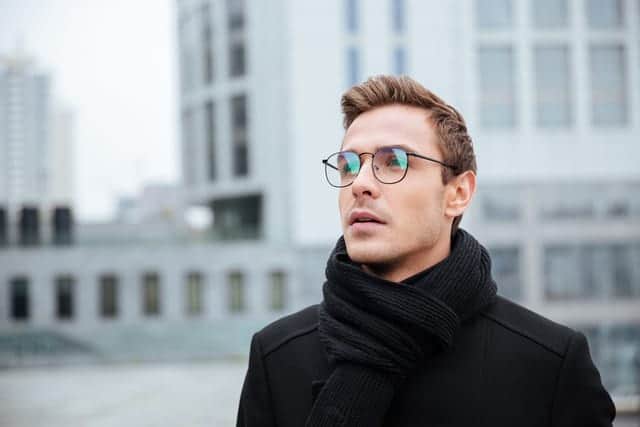 Now, I don't mean for you to punish him. No, no – what I mean when I say this is after you've had a good talk, you start working on yourself and inspiring him, and then you allow him to have space.
Try suggesting that he goes for a nice hike or does something that he really used to like but gave up. He may just be going through a funk and needs to rejuvenate himself. 
He can't do that if you two are always together and stuck in the same routines. Help him break out of that by encouraging him to go do things he wants (and probably misses!). It will help bring him back to life.
Maybe you can go on a vacation or visit family to give him time alone at home. That way he can decide what he wants to do while you're gone. He needs this even if he says he doesn't.
It's possible that a Capricorn man will just say, "I'm fine; you don't have to do that." Do it anyway. Sometimes he doesn't know what's good for him until its done and he realizes it. 
It's healthy for you two to have time apart. It helps you both remember who you are outside of the marriage. 
It also helps you two to actually miss each other. When you're together too much, you don't have time to feel that absence. 
Take Him Out And Remind Him Of Your Love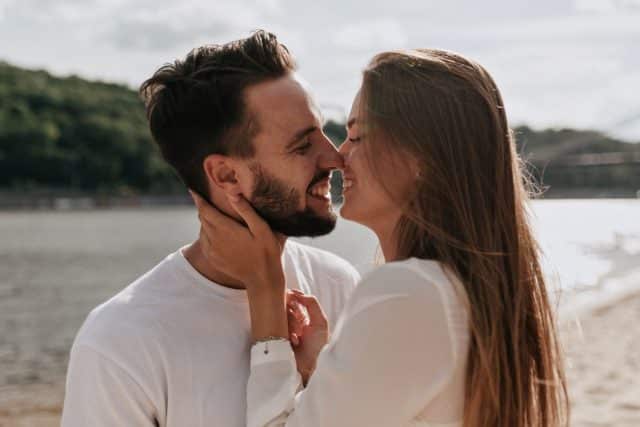 Alone time is good for you both, but so is taking him somewhere to remind him of the love you two had before things went cold. 
Remember the places you went and the things you did together that were exciting. Do some of those activities again or suggest new things to try. The effort you put into this will be reflected in him and inspire him to put in effort as well.
It's not until you give up on him that he will give up on you. You've got to initiate the changes or he'll just keep going with the daily hum drum attitude. 
Excite him and charge him up! You can also get experimental with sex. Think back to when it was hot and passionate between you. Now think of new things you two can try together…
Be creative! You can win him back and bring him to his old self before you know it. It's important to get him back to being involved in the marriage again. Up until now, he probably thought you were giving up or didn't care.
This will turn him around and give him a much more positive outlook on the marriage you two can really have. Inspire him, inspire yourself, and fall in love with each other all over again. 
Remind him of why he married you. He needs that side of you back. You were fun and comfortable for him. Now he's just "stuck," so don't let him stay feeling that way. 
Take care of yourself and when you do, he'll be very much awake again. He will want to do the same, thus reconnecting with you and making your love last for the long haul. 
Read next: 4 Proven Ways To Win A Capricorn Man's Heart
More Secrets To Keep Your Forever Love With A Capricorn Man!
I know how difficult Capricorn men can seem, but they're not impossible…
If your Capricorn man is pulling away from your marriage, it's not the end.
You can turn things around and make him want to be with you forever. Even if he seems detached from the marriage, he's not totally lost.
Is your Capricorn husband spending time away from home as to not be with you?
Why is he being so frigid? 
Has he even cut you off from a healthy sex life?
Did you do something wrong? 
I want to give you another gift because I know how difficult it can be to get a Capricorn to see or hear you once he's decided to ice you out.
I have some more suggestions for how to forever keep Capricorn love in your marriage.
Your Capricorn man may seem rigid or unwilling to talk or change…
If you approach it the right way though, you'll get right through to his heart.
Step up and take charge with your Capricorn man!
I don't mean be aggressive with him, no. 
I mean for you to take control over the situation you're going through with him. 
The chances he will initiate the change is unlikely unless you wait until he tells you he wants a divorce. 
Don't waste anymore time!
Click here right now to get more help to keep your Capricorn man <<
Losing your Capricorn man could be the most excruciating thing you could go through. 
Don't do that to yourself. Keep him and make his love grow for you! 
I wish you all the luck in the Universe! 
Your friend and Relationship Astrologer,
Anna Kovach
---
---