Capricorn man is so good at hiding how he feels that it can sometimes be hard to tell how he's going to feel about any given thing. If you're about to break up with him, you need to know the truth about him.
If he's breaking up with someone else and plans to be with you, you need to know this information so that you don't become his rebound love. You may want to keep on reading to learn what a Capricorn man after a break up is really like.
Capricorn Man Past Relationship Traits
To fully understand the impact on a Capricorn man, you should understand how he likes was in past relationships. He may not be the same with you if he's still not past his ex.
Capricorn men hold onto their feelings for a very long time and may never open up fully to discuss it with anyone. They feel like they need to be strong and suck it up.
The truth is, they carry their painful baggage with them for a long time if not forever. They feel a whole lot more deeply than anyone could ever imagine.
He's very selective and careful with whom he gives his heart to so when he gets hurt, he takes it very seriously. That being said, when he was in love and giving his best, what was he like? Here are some traits:
Protective – In love, he is a force to be reckoned with. No one had better hurt his woman or they will pay. He's all about justice and making sure that his lady love is taken care of.
Independent – It doesn't matter how in love he may be, he thinks it's very important to be able to do his own thing and have his own life outside of his mate. He wants her to be the same way.
Jealous – It's a natural reaction for him to be jealous of any guy trying to hit on his woman or when she's flirting with others. He can't take it and finds it disrespectful.
Secretive – Capricorn men don't always reveal things that they do or discuss with others. They make excellent people to talk to when you have a secret. He'll keep it for you. It's not good when he keeps his own stuff secret though.
Monogamous – When he's absolutely in love then yes, he will be nothing but loyal and faithful. If he's falling out of love or never was in love, he may not be quite so loyal.
Controlling – The Capricorn man wants what is best for his lady so he may think it's alright to tell her what she should or shouldn't do for her own best interest. It doesn't make it right and some women break it off due to this.
I don't want to sound discouraging here. Capricorn men have very loving traits also. However, these that I've listed are traits that likely have turned his lady love off and made her want to end it with him.
Either she breaks it off with him or he doesn't like how she rebels to his controlling. He quite possibly could break his own heart by calling it quits. He will act cold and callous but trust me, he really hurts.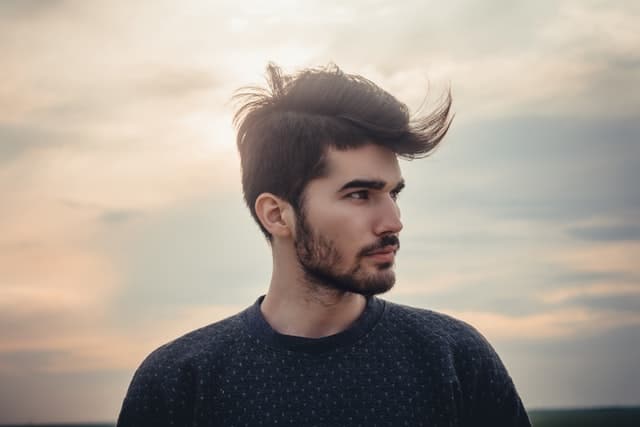 When Capricorn Man Breaks It Off
If the Capricorn man is ready to break it off, how does he act? Is he remorseful at all or is he just cold as ice? You might be surprised to know that this is where his actions may not line up with his actual deep feelings.
Here are some very clear signs he wants to break up: (this applies even if he still loves you)
Communication reduction – If he was texting, calling, or making it a point to reach out on a frequent basis but has started to lessen or stop any of these things then he may be prepping to break it off.
Avoids getting together – If he starts to cancel plans, not show up, or not even make any plans anymore then he's definitely letting go of you. He is showing you his lack of desire to spend time with you.
Mean attitude – If or when he talks to you, he doesn't seem to have any more patience. He doesn't really want to hear what you have to say and doesn't want to discuss it. He's rude and possibly crude to you.
These are the three main obvious signs he's probably heading toward a break up. There is something not right about the relationship and he wants to find a way out. While he thinks of what to do, he acts like what I mentioned.
Now, there is one surefire thing that may work. If you suspect it, you should talk to his closest friends. They likely have heard from him and he's told them how he feels.
Don't be afraid to ask the Capricorn man's friends if he's planning on breaking it off. The other thing to remember is that they likely have heard whether or not he still loves you too.
In such events, you may be able to salvage it. If not then you'll have to figure out how to let him go before he does it first. Save yourself some dignity and tell him you are ready to move on.
Read next: Do Capricorn Men Like To Be Chased Or Do They Enjoy The Chase?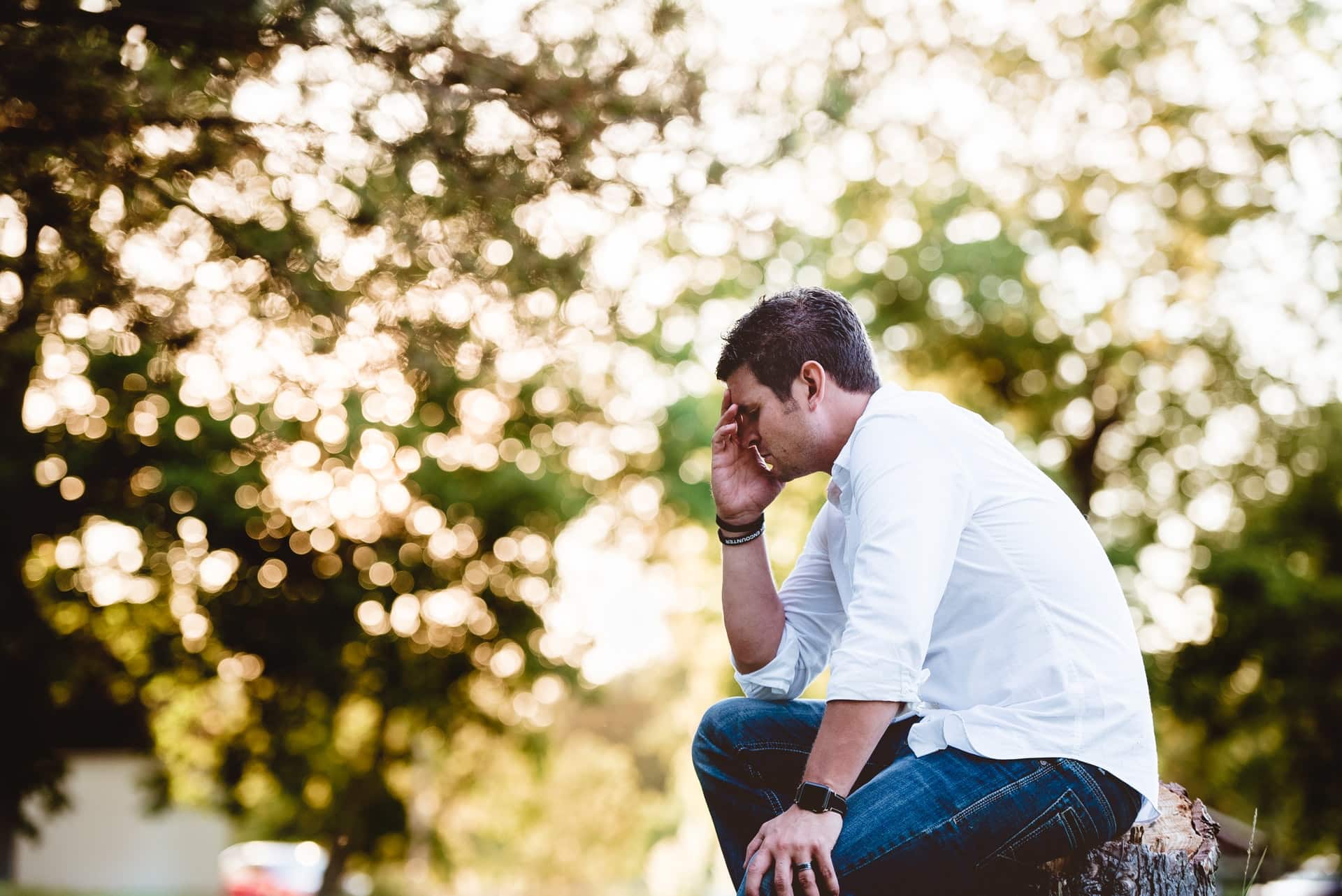 What Capricorn Man Feels When You Break It Off With Him
We've discussed what he's like when he's planning the break up but now we need to look at the other side of the coin. What if he suspects you're going to break up with him? What will he do?
Being really honest with you, if he finds out you plan to end it with him, he will likely go VERY cold and be calculating. He may call you out and tell you that he's done before you can even say anything.
It doesn't mean he doesn't still love you. In fact, he's probably deeply wounded but he will lash out if he finds out you're going to leave or if he even suspects it without actual proof.
Capricorn men do not deal with breaking up very graciously. So now what happens after you've done the deed? How will he act toward you? Is there any hope of keeping a friendship? Not likely.
While he may be open to friendship later on, he will not want to do this right away. He's broken and he wants you to suffer with what you've done to him. He will ice you out and act like you never existed.
He will not answer your texts, calls, and will not want anything to do with you for a very long time if not forever. When he's away from you, he's going to be deeply depressed and probably will hide out for awhile.
It will be very difficult for him to get past or even forgive you for hurting him. Even if he wasn't ever really deeply in love with you, he'll still see this as betrayal.
For Capricorn, this will be ammunition to not get involved with anyone else for a very long time. He will close his heart back off and will be leery of any other woman trying to come into his life.
Read next: What Capricorn Men Really Want In A Relationship?
Conclusion
The Capricorn man can seem cold or rough around the edges but he does actually have a heart that can be broken. Once it is, it's hard for him to recover. He won't ever let you know though.
If you're trying to win the heart of a broken Capricorn man, you need a lot of patience and understanding to build something strong. If you're the one breaking up with him, know he will be crushed.
Naturally if he's been acting like he wants out or doesn't love you anymore then it may not hurt him as deeply though he will still see it as a betrayal of some kind. Either way, he's not going to be happy about it.
He won't take it easily and he won't be nice about it. He will hold a grudge with you if you break it off. If he breaks it off, he will be less angry toward you but he may still want to save face by not talking.
Friendship may develop after some time has passed and things are cleared. Until then though, don't expect to remain friends with the Capricorn man. He's just not that type of guy.
When you think of a strong Capricorn man, you may not realize it but, the very attractive actor Orlando Bloom is a goat! He's tall, handsome, and chiseled. If you ever notice, they all seem to have a very model like type of facial features.
They have a jaw line for days! No kidding ladies, the Capricorn man is smoldering and sought after. He's hard to catch and hard to maintain. He's just too beautiful and he knows it. Click here for more details on him.
Did you break up with a Capricorn man? How did he react to it? Open up and dish with me!
Share your story (or situation) with our community in the comment section below (don't worry, it's anonymous).
Wishing you all the luck of the universe
Your friend and Relationship Astrologer,
Anna Kovach
---
---