Have you found yourself lost in a break up that you've encountered with your Capricorn guy? Perhaps you feel like it's about to end and want to stop it before it starts. I can help you learn how to make up with a Capricorn man after a fight. 
How to fix things with Capricorn man exactly? Here's how to get a Capricorn man back and preserve your love. Pay attention and read closely so you can mend your relationship.
How Bad Was the Breakup Really?
One of the things to consider is what caused the break up in the first place. This is something you have to think about when you're thinking about how to win a Capricorn man back.  
Was it as nasty break up or was it amicable? There is a clear difference between the two and it will play a role on whether he'll be receptive to you or not.
If you were nasty and broke it off with him; he'll likely see this as a form of betrayal. That will be hard for him to overcome and if there is any chance; it will take him time to process your mistake.
In the case that he broke it off; again; it will depend on if it was in the heat of the moment or if it was something he carefully considered and was as nice as he could be about it.
The heat of the moment breakups can typically be rectified if the two people really care for each other. Everyone says things they don't mean when they're angry.
So if this was the case with the two of you; the right course of action is to apologize if you are indeed at fault. If you are not the one at fault; it may be a bit trickier.
Perhaps telling him you understand what happened and you know the two of you can work past it; he may fess up and apologize. He's a hardass at times though so it won't come easy.
Assess by sitting back and viewing the break up as though you're an outsider. You may actually be able to see where it went wrong and what you can do to patch things up with your Capricorn man.
Once you're able to see the other side of the coin then perhaps you'll better see what needs to be done or said with your guy. You could have a light bulb moment that inspires you in the best ways imaginable.
Are You Speaking to One Another?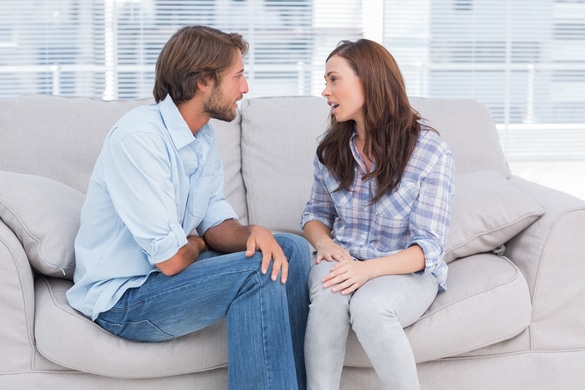 If the two of you are still on speaking terms then there is still hope. In the case that he's cut you totally off and doesn't want to talk to you at all; this could indicate being joined again isn't possible.
Talking to each other helps open up the door to communication. Communication then can lead to possibly working things out. Often time lovers remain friends and if you still care for one another; anything is possible.
Try being friends for awhile and see how that goes. Healing is better accessed when the two of you are able to forge a new bond. This could take time but honestly, it may be better than trying to rush things.
All of this is pending on how bad the break up was, of course. You can't force him to do a thing. If he felt that the relationship wasn't even close to what he really wanted; that could also be a problem.
You won't know though unless you become his friend again and establish some clear lines of communication. Doing that will make it so that you two can open up to each other over time.
Friendship is extremely important in the beginning of the relationship with Capricorn man just as it is throughout and even after. Be mindful of that fact. Learning all you can is important.
All of this information is how to  make up with a Capricorn man after a fight. Be sure you pay close attention to everything I'm telling you in this article as it will be useful for your future.
Swoon Him All Over Again
You'll have to be a bit tricky because if he realizes you're trying to seduce him; he may cut you off at the pass. Make it smooth by trying to compliment him on things he's doing right.
Compliment how he looks, how accomplished he is, etc. He loves positive feedback and uplifting words. His ego loves to be stroked so go for it. Don't go overboard though or he will realize what you're doing and stop you.
Remember; he's a very proud man and he's also very stubborn. You cannot control him or the way he is. All you can really control is yourself and your own actions.
Do your best to romance him on the down low. The sneakier you are; the less he'll notice. At some point; he'll look at you differently and consider whether it was right to let you go or not.
He is a romantic guy and so if you know the things he likes; you can send him small gifts. When he asks you why you did it; you can explain that you were just thinking of him and figured he'd like it.
Be smooth and calm in whatever you do or say with him. He can detect when someone isn't being genuine. This method can also be how to make a Capricorn man miss you after breakup.
How to Get a Capricorn Man Back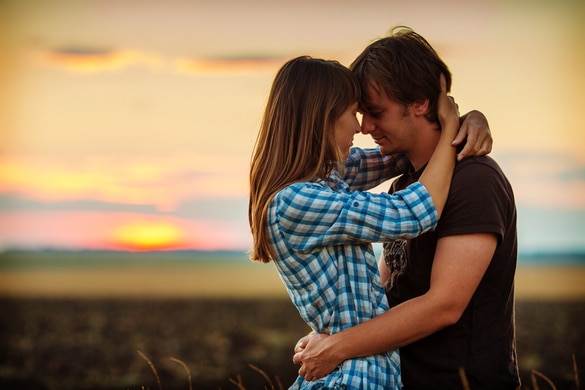 You will have to be very smooth when it comes to getting a Capricorn man back into your life. You'll also need to be patient and understanding of his level of hurt or upset.
How to fix things with a Capricorn man can seem very complicated and nearly impossible. It's not as impossible as you may think. The truth is all you really need to do is tell Capricorn man how you feel about him.
Telling the man you love how you feel, what he means to you and what you'd like to have with him is how you can win a Capricorn man back into your world.
The other thing is, you need to work at trying to figure out how to get a Capricorn man to miss you after breakup. You've got to give him reasons to remember you fondly.
Send him sweet messages that highlight your care for him, how much you miss him, what he means to your life, how special he is, and how you miss his touches or caresses.
You can send him thoughtful gifts that he cannot resist. You can also send him a sweet card with poetry on it. He'll appreciate the artistic approach you're taking to make him feel good.
There is no such thing as too much effort. I wouldn't say you should bombard him because doing that would freak him out or make him go cold. It's about quality more than quantity.
When you send him messages, emails, or gifts, do it with some space in between. It's important to give him a little breathing room so he doesn't get overwhelmed.
I believe you'll do what it takes to learn how to make up with a Capricorn man. I do hope that this will all put things in perspective for you. You need to know how to handle this properly.
This is definitely how to win a Capricorn man back in full force. Be sure you're on top of your game and do what it takes if you really love him.
Conclusion – Be What He Needs
Lastly, there is more about how to make a Capricorn man miss you after breakup. This is super crucial for you to remember as you're on your quest to get your guy's affection back.
You should never be anything but who you naturally are. Changing yourself FOR someone isn't going to win you any favors. It's actually best for you to enhance your best features.
If you're a caring and loving woman; show him that side of yourself. Work on bringing out the best in your caring personality. Prove to him you are what you say you are. This is how to fix things with a Capricorn man.
Whatever your best qualities are; make sure that he's able to experience them. That was likely why he liked you in the first place. Remind him what he may have lost and he may want it back.
There is always a chance that it may not work as there is free will involved. However; there is also a chance that it may work and you'll be able to have that man you love back.
Just do your best and keep pushing forward on your own life path. When it's meant to be; it will happen. Just do NOT try to push him to get back with you and don't bug him.
The last thing you want is for him to be irritated by you and decide to completely cut you off thus eliminating all hope that may have been there. Give it time, go easy, and let him figure out what he wants.
This will aid you as far as how to make up with a Capricorn man after a fight as well as for helping you in the long term. Being the woman he fell for in the first place is how to get a Capricorn man back.
Be your very best and know that even if it doesn't work, you gave your all. Learn more about what the Capricorn man is like by clicking here.
One more thing…I find really interesting is, did you know that tall and sexy actor; Liam Hemsworth is a Capricorn man? He looks a lot like his brother Chris but his personality is very different.
Next time you see him in a movie, remember that and see if you cannot peg his personality by the way he acts. I bet you can!
Did you lose a Capricorn man but won him back? What did you do to bring him into your life again? Tell me!
Share your story (or situation) with our community in the comment section below (don't worry, it's anonymous).
Wishing you all the luck of the universe
Your friend and Relationship Astrologer,
Anna Kovach