So you've found your pillar of strength, the mighty and beautiful Capricorn man. Now you want to know how to keep him? Here are some tips that you can use to help you learn how to keep a Capricorn man and to make sure that he remains yours for the long term.
Rational Attitude and Grounding
The Capricorn man is often well grounded on his own. As his partner; you'll want to also have this sort of energetic pull. He doesn't do well with women who are very emotional or daydreamy.
To appeal to the long term with this guy; you're going to want to make choices based on pros and cons rather than how you feel. If you do have emotions in it; it's best not to let him know.
He wants to see a strong woman who knows that decisions must be well thought out rather than made via how your emotions play into it. Keep your feet on the ground.
Even if you do have some daydreams; make sure that you either try to take steps to make them come to fruition or you keep them to yourself. If your man senses that you're flighty; he may not want to stay.
Capricorn man will want to be in an environment where he can feel as though his life is solid and reliable. If you can help provide that for him; he'll be forever grateful to you.
Be Supportive of Him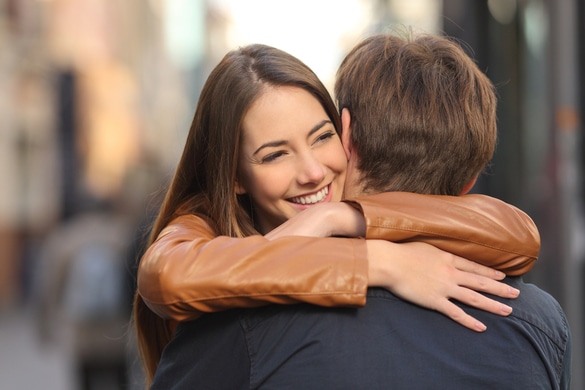 While he will be supportive of your endeavors; he'll want you to be supportive of his. Even if you don't necessarily like what he does for a living; make sure you stand by your man.
If he wants to start projects that don't seem that exciting to you; be excited for him and for how he goes about taking on things he enjoys. Being supportive doesn't always mean you have to like it.
It means being there for your partner no matter what. Unless it's something that is wrong or uncomfortable; you should let your Capricorn man know you've got his back in his decisions or activities.
He wants to know that the woman he loves is home waiting for him for when he gets done working so hard all day to make sure the bills are paid. Even if you just got home from work yourself; he wants to be in your arms.
Love him, show him you care, and do things that let him know how much you're willing to do to keep your relationship alive.
Give Him Alone Time
Though the Capricorn man will want to spend lots of time with the lady of his heart; he will still require some time where he can go work on a project or spend time reflecting.
Whatever it is that he needs; don't be afraid to allow him to do it. He is very loyal and will not likely tell you one thing then do another. That is sketchy behavior that doesn't sit well with his ethics.
He will always try to do the right thing and so when he asks for time alone; he simply wants to breathe and remember who he is. It helps him to ground himself and keep himself from being self-destructive.
When he doesn't get what he needs; he may suffer from self-destructive behavior such as taking life risks, developing addictions, or doing things that aren't good for his health and maybe not even yours.
To keep him on track and healthy; he will want to go work out at the gym or in the garage. Wherever he can be himself and do it in a healthy way; you'll need to let him go ahead and do that.
Let Your Own Ambitions Shine Through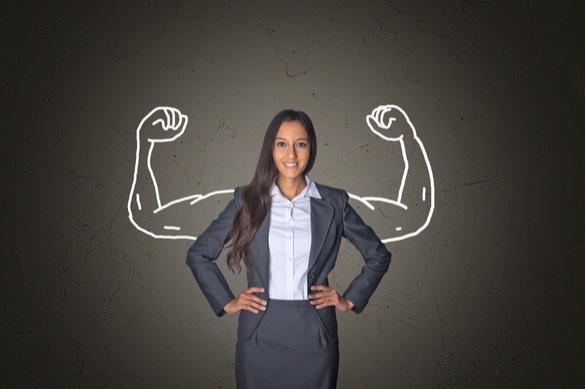 One of the things that probably attracted him to you in the first place was your independence and strong desire to accomplish a certain goal in your life. Maybe you had a few goals.
Be sure that you keep pushing forward and making yourself move forward on those goals. Giving up makes you look like a quitter and perhaps a liar depending on how far you fall from grace.
To keep the man you worked so hard to get; you'll want to keep a nice flow in your goals. If your goals change; that's alright but you may want to make sure that whatever you do decide to do; that you take steps to progress.
Progress and aggressive pursuit of your dreams or hopes will show him that you've got gumption and spunk. That's the woman he fell for and that's the woman he'll expect you to continue being.
Knowledge and Education
Just like him; the Capricorn man will want to see you working on expanding your knowledge and passion in life. If there is a topic or subject that really interests you; learn more about it.
Get books, take classes, or do whatever you can to learn as much as you can. This will be a huge turn on for him. It wouldn't hurt for you to learn some things about some topics he likes as well.
This could be a bonding experience if you two could take a class or workshop together. He'll feel fulfilled and very lucky to have a woman who wants to spend time learning and growing together.
This also shows support in his life which will inspire him greatly. He definitely wants a woman who is inspirational to his life. Learning and bonding together will prove to be something that could last you both a lifetime.
Keeping a Capricorn man can seem like hard work but if you ARE the woman he fell for; he sees this strength in you and is why he chose you over others. He knows you've got what it takes to keep him happy.
Most of all; he knows you've got what it takes to make yourself happy as well. Click here to learn more about what a Capricorn man loves to hear from a woman.
---
---