Are you the type of woman that a Capricorn man typically falls in love with? What are some of the traits that he looks for in his perfect mate? Here are the seven types of ladies that make a Capricorn man's heart beat faster.
If you're wondering what a Capricorn man's "type" is, you've come to the right place! In my experience as a Relationship Astrologer, there are definitely certain types of women that make him weak at the knees! He has a defined, even refined taste.
You may know by now that this isn't an easy man to get through to, and he may come across as unromantic and reserved. So, knowing what qualities presses all his hotspots can be absolutely invaluable and help you improve your connection.
Of course, you should never manipulate who you are to make him happy – but you can cultivate a few of his favorite qualities if they already come to you naturally! 
Here is a list of the Capricorn man's "type" of woman: 
The 7 Types Of Women That The Capricorn Man Falls For
1. A Self-Respecting Woman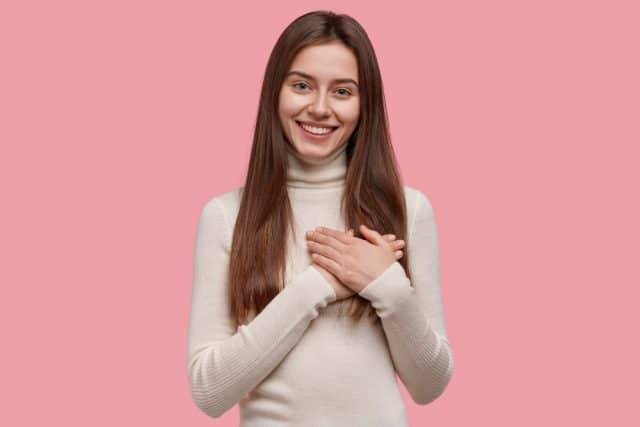 The number-one most attractive quality that a typical Capricorn man will find in his ideal woman is someone who respects herself completely. A woman who knows her own worth and is not prepared to allow anyone to disrespect her. 
This image of the powerful woman really makes a Capricorn man absolutely gaga! He wants an equal, someone who he feels can stand by side to him, someone he can show off proudly to the world as his partner in everything.
This is a great quality to build in yourself, regardless if you want to attract a Capricorn man or not. You'll feel great about yourself, and never have to settle for a relationship that devalues you.
2. An Ambitious Woman
Being such an ambitious sign often makes Capricorn men very attracted to women who are equally ambitious. Of course, there are some Capricorn men that may be threatened by more successful women, but if he is, walk away. 
However, generally speaking, the Capricorn man is confident enough to share the throne of success and wants a Queen at his side! 
If you run your own business or are a manager – that's a bonus! This is ultra-attractive for the Capricorn man, and he'll just love you being a sexy CEO. He appreciates a woman who works hard and plays hard, a woman who puts the hours in to achieve her goals.
Plus, it gives him the reassurance that he won't have to be the only one making the dollars, which has willing to do, but would prefer not to! 
That said, a Capricorn man won't mind if you are a stay-at-home mom or a successful businesswoman, as long as you do one or the other really well and want to succeed.
3. A Grounded & Practical Woman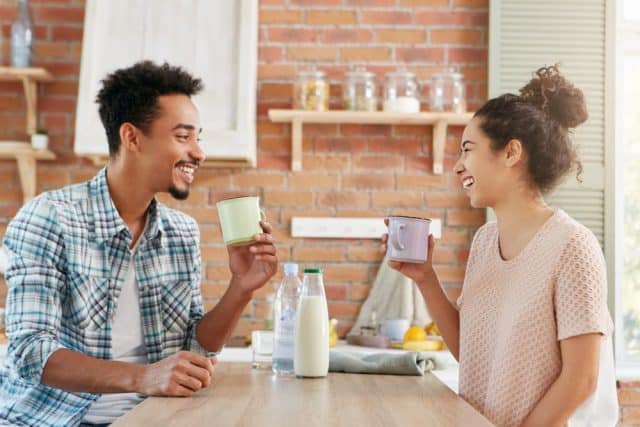 Some Capricorn men don't mind a fluffy, air-headed and ditzy women, though they seldom marry or commit to her. They would just get too irritated, and need a woman who is more grounded and practical when it comes to her personality. 
That means a woman who is in touch with reality, and while still bringing magic into his life, won't float around on a cloud aimlessly in life. He's someone who works hard, is very realistic about his limitations and is rather worldly, and appreciates a woman who's similar to him.  
That doesn't mean that you can't be creative, vibrant, and magical at times – there is a side to him that loves a touch of the mystical! But, if it's all the time, you will be bound to annoy him. He wants someone who will stand by his side with him and take care of life's practicalities.
4. A Classy Woman
Classiness is really, really sexy to the typical Capricorn man. What does classy mean, exactly? 
It means a woman who can hold herself proudly in a room full of people, a woman who dresses tastefully, who knows her worth and isn't messy – emotionally or otherwise. Her image is sexy, yet sleek, and she can wear a suit just as well as a t-shirt and jeans! 
A classy woman doesn't overdo it (mostly!), knows where her limits are and doesn't need approval or attention from anyone to feel good about herself. Classy is a great quality to encourage in yourself, though if you feel that's not you, that's fine too – never change for him! 
If you feel you are the classy type, well, you may have him right where you want him, ladies, as there are few women, he can resist that show this quality. Think of the movie stars of old, and that should give you a good idea of what he finds attractive! 
5. A Confident & Independent Woman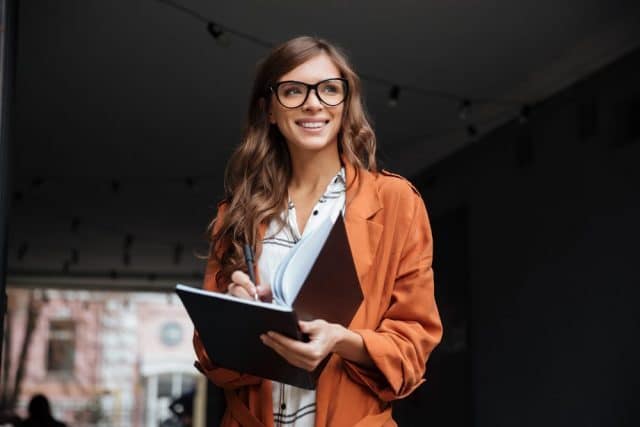 Confidence is never unattractive, unless the man is insecure and can't handle a woman being sure of herself! And Capricorn men generally aren't one of those. Yes, he has insecurities, but they never hold you back from shining your light.
In fact, the more you shine, the sexier he will find you! He will also definitely fall for a woman who's independent, who has her own apartment, job, and pays her bills on time. He loves a woman who has her own group of friends, and her own interests that she enjoys.
So, go ahead, ladies, be your most confident and independent self that you can possibly be! 
6. A Woman Who Respects Him
A Capricorn man will be attracted to a woman that respects him. What does that mean, exactly? 
Well, it means a woman who isn't going to pry into his private life, check up on him all the time or demand that he's homes every day by a certain time. A woman who knows thane has his own life and ambitions to chase, and gives him space to do just that – even encouraging him! 
Respecting him also means respecting his feelings, and not emotionally pushing him further than he is ready for. A woman who doesn't speak badly of him in front of others or puts him down in private. If there is disrespect, he will simply walk away! 
Read next: 6 Things That Kill a Capricorn Man's Desire for You
7. A Woman Who Knows How To Have Fun
Finally, a Capricorn man will fall for a woman who knows how to have a good time. He's not all works, ladies – this man knows how to play! And he plays hard! 
Sometimes, he prefers to go out on his own to play, but a lot of the time, he will love having a partner in crime. Someone who can share the good times with, to dance with and enjoy life with. If you can let your hair down, he will just love it! 
Of course, staying classy is also important, so keep that in mind too. No dancing on tables or flirting with strangers, because that will turn him right off.
Want to know more about the Capricorn man and how he ticks? Check out my Capricorn Man Secrets Book right here to learn all about this sexy and ambitious sign.
And if you feel like you need some private guidance on your relationship, I've still got a few spots open for my 'VIP Consultation' service that you can book here to get instant clarity and guidance. You can book your private consultation here.
Your friend and Relationship Astrologer,
Anna Kovach
---
---