There is nothing quite like falling in love with a special person, especially when he is a Capricorn man. These guys are just on another level. There are some Capricorn man in love traits that can make a woman feel really special and cared for.
What exactly is the smoldering Capricorn man like when he's in love? Just like the other signs, he has some unique traits that you should be aware of. Perhaps this may help you if you've already fallen for a Capricorn guy.
Perhaps you can simply tell that he loves you when your Capricorn man kisses your forehead, but what are the other signs that he might be falling in love with you?
It's really important that if you're really into a Cappy guy that you know what to look for so that you know whether or not you have a chance with him. You may want to go ahead and keep reading to learn more about Capricorn man traits in love.
The Capricorn Man Falling In Love
There is one thing I can say with certainty when it comes to a Capricorn man and that is that he takes his relationships really seriously. He is a man that wants commitment and a union that can turn into something long-term.
They just love when they can see that the woman they are with is just as serious and committed to making this relationship work. Trust me, a Capricorn man doesn't want to be with someone who is going to half-ass her way through the relationship.
It really turns his love buttons on when a woman invests into him and makes time for him and the relationship. He needs reassurance that a relationship with him is what she is after.
Falling in love isn't something they take lightly and they definitely have more of a practical approach when it comes to love. If you're looking for a man who is going to whisper sweet nothings all day and be incredibly romantic, then you aren't going to find it with your Capricorn man.
He is way more of a pragmatic and realistic partner. He will give you all the security you want in the world, but super crazy romance is not what you are going to find with him.
What are the ways that a Capricorn man reveals himself when it comes to falling in love? There are definitely some very clear signals you need to be looking for. If you miss it, you may miss out on love with him.
Clearly, he is someone who is hard to get and even harder to commit. There is a reason for that. However, if you want to know what he's like when he starts to fall for you, here are some definitive traits:
I would say that all these indications are really important to notice if you want to be with your Capricorn man. When he does these things, pay close attention so that you know how to react.
Love isn't a quick process for a Capricorn guy. He's someone that wants to take his time and be certain of what he's doing. He won't say he loves you unless he totally means it. If he says it, you know it's real.
He may also appear as your knight in shining armor. He wants to take care of you and make sure you don't need anything. You can depend on him to come to your rescue if something happens.
He loves a damsel in distress, but only to a point. He doesn't want you to become clingy or dependent on him. However, if you legitimately need his help with something or need advice, he's there for you.
Just make sure you don't take advantage of that fact. If you do it too often, then it will make him want to cut you off so you can fend for yourself. It will be a huge turn off for him.
Do Capricorn Men Fall In Love Easily?
I am sorry to say ladies, but getting a Capricorn man to fall in love with you is no easy task. You need to work hard to make him yours. He is one of the signs that take the longest to fall in love in a relationship.
This is because he takes his romances so seriously. He wants to be with someone for life and is really big on commitment, so when he first starts dating someone, it takes him quite a while to warm up and get comfortable to let his guard down and become vulnerable.
He hates wasting his precious time, and this is why he needs to be 100% sure about a woman before investing in her and really allowing himself to fall in love with her and this takes a long process of building trust and respect.
This is a man that needs a lot of patience from your side. You can't rush him or pressure him into going further than he is ready to go. If you can show him that you are mature and willing to wait, then I promise he will make it worth your while.
What Capricorn Man Wants in a Woman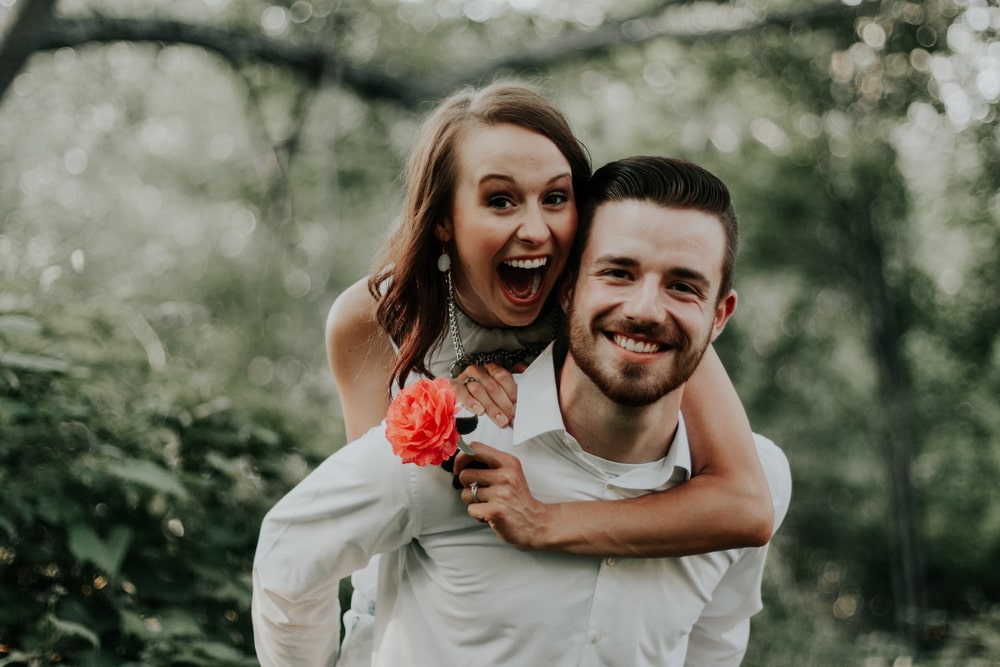 To know what he's like in love, you have to actually be who he wants. How do you know what he wants in a woman or in a relationship? Good news! I have the answers!
Capricorn men are picky lovers. They are looking for very specific qualities in a woman.  I have a list of things that he typically will look for. Though please realize that not all Capricorn men are the same, and so these may vary.
Here are some of the common things that Capricorn men look for when they're ready to find "the one":
Beauty –

I don't just mean physical, though that's pretty obvious. He also wants a woman who is beautiful on the inside. A woman who loves humanity and wants to help in any way that she can.
Ambition and Fire –

The Capricorn man loves a woman who is very driven with her life and her career. She should have goals and dreams of her own that she's working hard to manifest. She's not lazy!
Independence –

Capricorn loves when a woman can take care of herself. She's able to make her own money and is able to take care of every other aspect of her life. She doesn't need a man to complete her.
Strength and Seeker of Justice –

Just like the Capricorn man himself, he wants a woman who will always do what she knows is right even if that means he's wrong. He wants a woman who will stand her ground.
Caretaker –

Just like a few other of the male Zodiac signs, Capricorn wants a woman who will pamper him and make sure he's taken care of. He needs to feel desired and appreciated.
9 Signs A Capricorn Man Is Falling In Love With You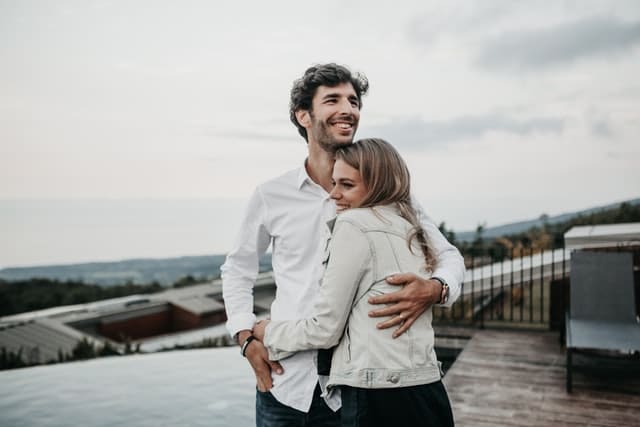 Well, how do you know when a Capricorn man is falling in love with you? Is it the way he looks at you or the way he kisses your forehead? Does a Capricorn man love you when he wants to see you and spend time with you?
All these questions you might be wondering after you have experienced certain behaviors with your Capricorn man. The men are a mystery and quite aloof when it comes to love and romance, so it makes sense that you might be pondering how he really feels about you and if he is falling in love with you.
Let's look at some of the signs that might indicate that this Capricorn man is indeed falling in love with you:
1. He Buys You Gifts
When a Capricorn man buys you gifts, you have to know that you are someone special in his life. He is an earth sign which means that he often shows his affections using material objects. He is trying to say to you: "I thought of you when I saw this."
He definitely thinks you are someone important in his life and there is even the chance that he might be in love with you. You're a lucky girl!
2. His Eyes Will Tell You
When you start getting to know your Capricorn man on a deeper level, you might come to realize that there is a certain emotional intensity about him. This isn't a man that jokes around and has fun for the sake of it.
Oh, no – this man is super serious, especially when it comes to matters of the heart. When he invests his time with a woman, he is all in! And he will show this in so many different ways, but the one that will get you hot and heavy is the way he stares at you.
Your Capricorn man will make his feelings known to you. You will just feel the heat of his stare on you and recognize that there is a strong vibe between the two of you. When a Capricorn man looks at you with a longing and intensity, you know you have made your way into his heart.
3. He Is More Comfortable With Opening Up To You
He doesn't always do this right away and doesn't unless he's absolutely in love. He will share his innermost thoughts, feelings, and personal life with you. When a Capricorn man opens up to you, it means he really trusts you and wants to build something special with you.
4. He Opens Up And Then Backs Off
I know this sounds totally weird but Capricorn man is all gung-ho and romantic until he gets too close. If he's falling in love then he may actually go cold for a time out of fear. It's also to see what you do and if you stand by him still.
This is his way of testing you and seeing if you're actually honest about the way you feel about him. He wants to see that you have committed yourself to the relationship and aren't going to run away when things get difficult.
Also, this is a way of him protecting himself because he is really afraid of getting hurt, so this is when he will choose to put his walls up, however, this is when you need to have patience with him.
5. He's Flirty And Playful With You
He acts like a teenage boy in love, basically. He is shy at first then starts being silly and playful. He wants to have a good time with you. When he shows you his cuter side, he is simply irresistible!
I am sure you are going to love to see a softer version of him. Having his guard down can definitely help the two of you to get closer to one another.
6. He Invites You To His Home
Capricorns are very selective in who they will bring into their home. Either you're a really good friend or he's into you. If he brings you to his place then you are very special to him.
You're definitely a lucky lady to be in his space. There aren't many people who he allows into his sanctuary.
7. He Tests Your Patience
The Capricorn guy wants to make sure you're going to be with him for the long haul. When he's in love with you, he will want to see if you'll be patient with him when he's not around. This includes going cold and quiet.
8. Jealousy Comes Out
Yep, the Capricorn man's jealousy is real. When he's in love, you are his and he won't let anyone else try to take you from him. This makes him guard you and make you feel safe.
9. He Will Sacrifice His Work Life To Spend Time With You
He is a very hard worker and sometimes a workaholic. That being said, if he is willing to spend time with you and less time at work, he will do it when he's in love.
Kissing A Capricorn Man – What It Means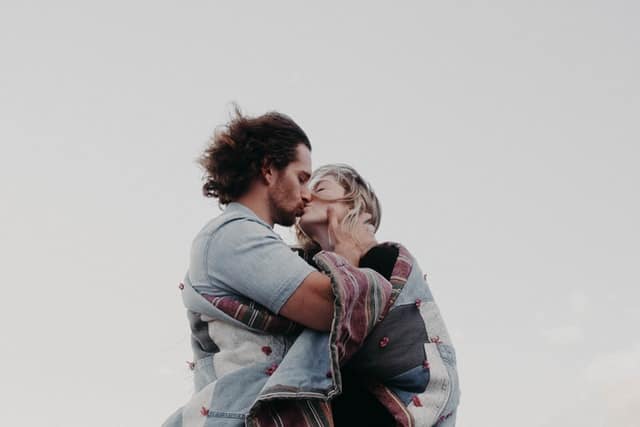 Capricorn men aren't normally running around kissing every woman they have a date with nor are friends with. He's particular when it comes to giving away that level of intimacy.
When you find a Capricorn man that displays some or all of the signs that I've listed out for you about being in love, kissing is going to be very important. If he kisses you and your knees go weak, he's in love with you.
In the event that he's unsure and he kisses you, you'll notice that you don't feel the earth move like you would if he was in love. When he's in love, he's passionate and quite intense. You FEEL his love for you.
The Capricorn man isn't too entirely touchy-feely and he definitely doesn't like public displays of affection. He's reserved and likes to keep things private. When you're alone, he will grab your hand to hold it and may want to kiss it.
The intimate kiss of a Capricorn man typically means that he's ready to take the next step with you and is interested in being closer to you. That's a huge sign he's falling for you or is already in love with you.
When A Capricorn Man Loves You
When a Capricorn man loves you, you will know with certainty. The two of you might just be at the start of your relationship, but I promise you, it may grow into something really spectacular. You just need to be patient and give it time.
A Capricorn man in love will do whatever it takes to make you feel happy and well-taken care of. He is a fierce protector and will go out of his way to make the woman in his life comfortable. He just wants the best for you.
He'll make sure that you have a warm, safe place to call home and he will always work really hard to provide for you to ensure that you live a life full of steadiness and stability. He is great at being reliable and grounding the people in his life.
<— Check out this link if you want to find out more of what to expect when a Capricorn man is in love with you
How To Make A Capricorn Man Feel Loved
Making a Capricorn man feel loved is pretty simple. He is a straightforward guy with very straightforward needs. He just wants to be with a woman who supports him and makes him feel wanted.
This isn't a man who is interested in playing cat and mouse games. He wants his woman to be direct and honest and let him know how she is feeling about him.
It is also important that the woman he shares his life with has similar traditional values to him because he wants the conventional kind of relationship where he can settle down and build a family with his lady.
But the most important thing for him is to be with someone who is kind, patient, and understanding. This is all he truly needs to be happy in his relationship.
<— Check out this link to find out more on how to make your Capricorn man feel loved and appreciated
Conclusion On Capricorn Man Love Traits
All in all, the Capricorn man can seem cold or standoffish but when he's falling in love, he turns into a different guy that you normally would see. You'll see him becoming sweeter in his own way and he will show you how he cares.
Pay attention to the things he does for you and how he treats you. That will tell you all you need to know. If he treats you badly or doesn't respect you then he's not in love.
When a Capricorn man really and truly loves you, he will go to the ends of the earth to make sure you have everything you need. He cares for you and wants to ensure your happiness.
He also will be concerned about your security, he wants to keep you safe, and he wants to stay in contact. When he pulls back for a short time it's because he wants to see if you'll abandon him or give up.
Stand your ground and show your Capricorn man that you love him too! Letting him see that you'll stick around, he'll be happy and feel secure in his love for you.
Making a Capricorn man fall in love with you is pretty simple.
He is a straightforward guy.
Being with a Capricorn man can be a totally new experience, he is so calm and loving.
You have never felt like this about anyone!
This man speaks to your soul, and you feel such a deep connection with him.
These men are some of the most desirable in the whole Zodiac.
He is sexy, smart, and incredibly devoted!
So, it makes a lot of sense why you are so drawn to your Capricorn man.
He makes you feel like the most amazing woman in the world!
However, things seem to be going askew with the two of you…
But how can you know what went wrong?
What did you do?
There is so much to unpack when you make your Capricorn man angry…
It is like he becomes a different person, totally unwilling to forgive you…
It is crucial that you understand what you need to avoid so that you don't make your Capricorn man angry…
You love him so much, and this is the last thing you wanted to have happen…
It is such a pity that recently it seems like he is trying to actively avoid you…
You once thought he was in love with you, but suddenly he is acting all strange…
Whenever you reach out and try to speak to him you are met with silence or short replies…
The faster he pulls away the more it just breaks your heart…
You just can't seem to understand why your Capricorn man keeps ignoring you!
You are sure that you didn't do something wrong…
And when you ask him, he says it is nothing…
But you know deep down in your gut that this just isn't true…
Why can't he just be honest with you so that you can fix it?
He is pulling away, and you know it!
If only there was something you could do to repair the relationship to its former glory…
You would do anything in the world to have your Capricorn man look at you the way he once did…
You love him with all your heart and you want to fix what is broken…
< — click here for more information
There are definitely ways that you can turn all of this around and make your Capricorn man putty in your hands.
However, you need to be ready to commit to this change because once it has been made, then there is no going back…
There is so much you still have to learn about Capricorn men and the way they respond to love and romance.
And you deserve to know this information because it can be invaluable in the way you show up in your relationships.
The relationship you have always wanted is at your fingertips…
It just depends on you if you are ready to reach out and grab it!
< — Click here to find out more on how to get the most amazing relationship with your Capricorn man
Wishing you so much love and happiness.
Your friend and Relationship Astrologer,
Anna Kovach
---
---