Does your Capricorn man appeal to your senses but you are not sure what he wants in a wife or marriage? Here are some helpful tips that should help you determine what qualities a Capricorn man is looking for and to assess if you're his type or not.
A woman who can 100% commit
Since the Capricorn man is someone who can and will commit 100% himself, he expects to find a wife that will also have this quality. When he marries, he intends on it being forever, not temporary.
He plays for keeps and nothing less will do. So the woman he is looking for is going to be someone that will be his and only his "til death do you part". He takes his vows very seriously.
Some women have the intent of being loyal but sometimes it waivers when they see how stringent or demanding their Capricorn man can be. It will be the strong women who truly love their man no matter what that end up being wives.
If you know that you can get shaky with commitment or you aren't certain you can toe the line for the long run, you may want to consider finding another sign to settle in with.
Capricorn men need someone who will be with him for all time. Before you lay down the line with him, you had better figure out if that is truly what you want. Being with one person all of the time can be work.
A woman who is ready for marriage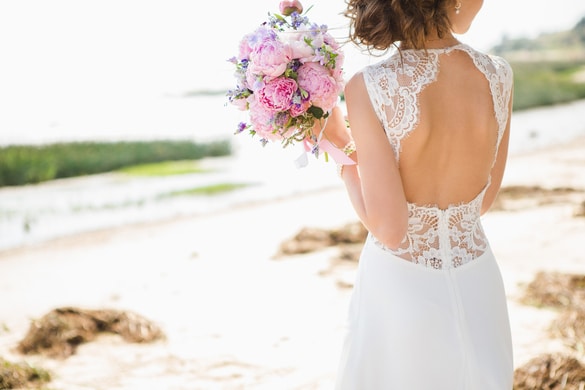 Naturally, when the Capricorn man is ready to marry, he wants to find a woman that is on the same page with him. Uncertainty could cause him to move on to find someone who is in the same place he is, emotionally and intellectually.
If he isn't ready to marry, he will then reflect by finding someone who is also not ready. He wants to have a partner that is always where he is. When it comes to marriage, he'll seek out a wife on purpose.
He will seek out whom he believes is the right woman for him. This could take him some time and marriage will not likely be quick. However; he knows what qualities he wants.
He will stick to his guns on what he wants as he knows that settling for less would mean marrying someone who isn't the right one. That would be disappointing to him and a failure.
Ready to settle down and begin a family, the Capricorn man will seek out a woman who will make a fantastic partner, loving wife, and nurturing mother for his future children.
Openness to trying new things in bed
Capricorn men typically harbor some secretive and kinky life. He won't be open about what he likes to the masses as he's too private for that. It makes looking for the right partner a difficult journey.
He will require a woman who will not only accept his brand of kinkiness but also embrace it. If she cannot embrace it, if she can at least TRY it, he'll be very grateful.
He knows what he wants in bed and as long as his partner is willing and open to trying new things, he'll make sure that she is well taken care of sexually. He has no problem giving her what she needs.
Giving and taking has to be equal between he and his possible bride or it will not work out very well for them. He wants to ensure that the woman he chooses will be someone that knows how to play the way he wants.
Willing to put in the work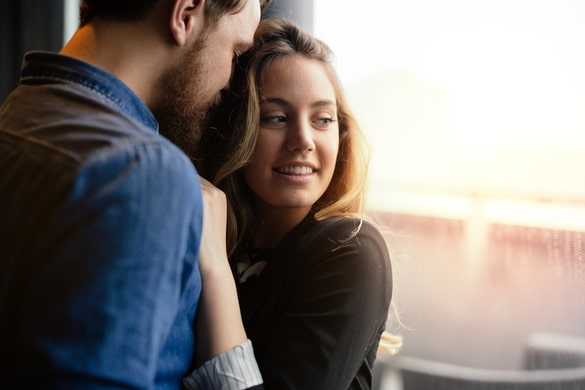 In relationships, the Capricorn man will work hard at trying to maintain his love. Even if he does spot another woman who he believes may be better for him, he'll try to work on what he has to make it the right relationship.
That being said, he's looking for a woman who will also be willing to put the work in to keep the relationship flowing. If you aren't willing to compromise and look at things as they are; he may not be interested in marrying you.
He will put in the time, work, and effort into making sure that you two are on course and also heading in a lucrative direction. After all, he's a hard worker and wants a woman who is as well.
While you may be independent, he still requires your time and efforts along with his in order to make sure your marriage or relationship lasts. Otherwise, he'll feel like he's wasting his time.
Why be with someone who isn't willing to bend? There has to be bending from both sides in order to make certain that there IS a future together. Everyone needs that.
Strong ethics and morals
Capricorn men are typically found taking the higher ground in life. They stand for justice, they want to do the right thing, and they will do their very best in whatever it is that they are working on.
He will seek out a woman who matches his morals and ethics. There is nothing more important than forming a bond, a future, and a family with someone who shares the same vision in life.
These are things that the Capricorn man will look at in his "taking time" process. This is partially why he takes awhile in deciding who he wants to partner up with or marry.
He has to be sure that the woman of his dreams is actually real and alive. So he'll put the woman in question through a series of unspoken tests over time to see who her character actually reveals.
Don't be surprised if he has you waiting awhile before he lets you know you're the one or that perhaps you are not the one. If he figures out you aren't, he will be straight with you about it.
Click here to find out what else a Capricorn man is looking for. It may help you figure out if you should keep pursuing this delicious man or not.
---
---