Have things turned cold or gone silent with the Capricorn man you fell in love with? Are things boring or complacent? My tips will heat him up and awaken the romantic side of him again! 
The Right Phrases to Romance a Capricorn Man
Stoking his inner fire is crucial to your future with him, and your words are among your best tools to do it!
Telling him how hot or sexy is a good place to start. It helps to touch him while saying these things. Look him in the eyes and touch his arm or his thigh, or kiss him on the neck. 
A little light possessiveness also does wonders—try "my sexy guy." It will make him feel important and special to you.
Try some of these phrases: 
You are the light of my life
Your love makes me feel alive and beautiful
I feel so safe and protected in your arms
I want to spend forever with you
You are so amazing and wonderful
You are always on my mind even when we're apart
I will always remember how we met and fell in love
You are the most important person in my life
Thank you for everything you do for me; I appreciate you
I love you more and more every single day
Even if they seem overly simple or even a little cheesy to you, give them a shot! A Capricorn man loves to hear words like these from his love. 
When he feels good and knows how much you appreciate him in your world, he'll then give you more to feel good about. This includes romancing you and treating you like his queen again.
Enticing a Capricorn Man's Sexuality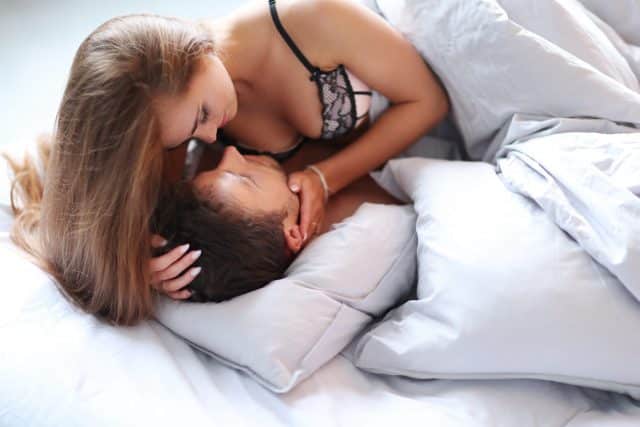 While the Capricorn man is cerebral and loves hearing the things I've mentioned so far, he also enjoys a sexual approach. 
If you're in a rut, you'll need to change things up a bit, and adding some heat could be just the thing.
Try wearing some sexy lingerie—if you don't normally do this, it will be a spicy surprise! You could even wear it under a long coat.
Walk up to him and tell him how much you miss his touch, then take his hand to guide it up and down your body. Let him open the coat and discover his prize underneath.
If you know what he's into, then by all means, try to play on that. Mix it up, too, though! You don't want to rely on a stale routine.
Do you know his erogenous zones? If not, explore! Try roaming over his body with a feather or just your hands. 
Try a sexy massage using essential oils to really get his motor running. Earth scents are a big hit. Vanilla, patchouli, sandalwood, or peppermint are all great choices for a Capricorn man.
A few other things you can use to play with your Capricorn man: 
Edible powder to use with a feather
These allow him to feel like a man even as you're taking the lead. Or he can tie you up. You can even put some of these things in a box and wrap it up to give him for a surprise. Capricorn men can be quite kinky when provoked! 
Read next: How to Seduce a Capricorn Man in Bed: You've Got to Do One Thing…
Imagination and the Capricorn Man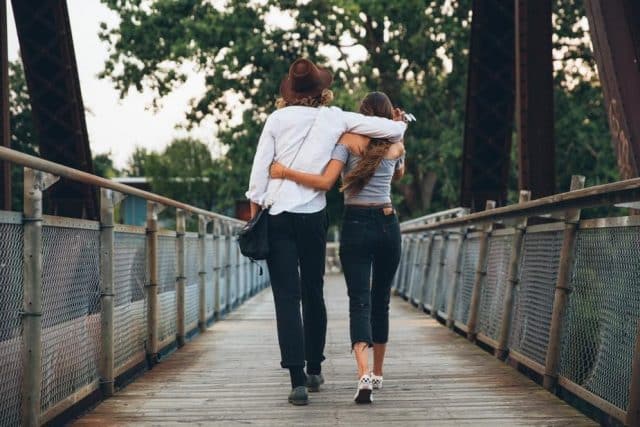 You've got some really handy material to work with so far, but don't stop there. Use your imagination!
Capricorn men are brainy, and they love intellectual women. 
Try appealing to his brain by reading him sexy stories. Find some really naughty but classy literature. I'd be surprised if it doesn't get him purring like a kitten! 
This may require you to do some subtle recon on his tastes, but I think you'll be able to find something to turn him on.
You also need to remind him of who you are to him. Find creative ways to do this. Perhaps you can send him a card with a thoughtful handwritten message. 
Waking up his feelings requires a smart approach. Try planning a romantic date or revisiting a fun activity you two enjoyed but haven't done in a while.
Think back to when you first got together. What were the first things you discovered that turned him on? 
It's a matter of getting back to the level of connection you had before—and it's totally possible! With a little creativity and effort, and you can make him swoon again. 
You now have some really effective tools to get your Capricorn man's attention back where it belongs—on you! 
Remind him why you two are together and what your relationship means. Wake up the side of him that you fell in love with—and that fell in love with you.
Fun fact: gorgeous and witty actor/comedian Jason Bateman is a Capricorn man! He's strong, focused, and successful. I bet his wife is a happy camper.
Have you successfully thawed a frozen Capricorn man? Tell me in the comments—I'd love to hear your story! 
For a fun look at your compatibility with your Capricorn man, take my free quiz here!
Wishing you all the luck of the universe,
Anna Kovach
---
---