Be Clever In Luring Your Capricorn Man In
Capricorn men are not too easy to rope in and keep. They are very selective in who they will chose to give their time to, because they value their time so much. 
It's not impossible to get his attention and finally get him to see you the way he should… (as a part of his future!). In this article, I will share with you some clever ways to attract a Capricorn man.
Does he seem hard to get? There is hope, I promise! You don't have to sit on the sidelines waiting to see if something will ever happen. You can take action right now! 
This will help you learn how to show a Capricorn man that you're interested, so keep reading…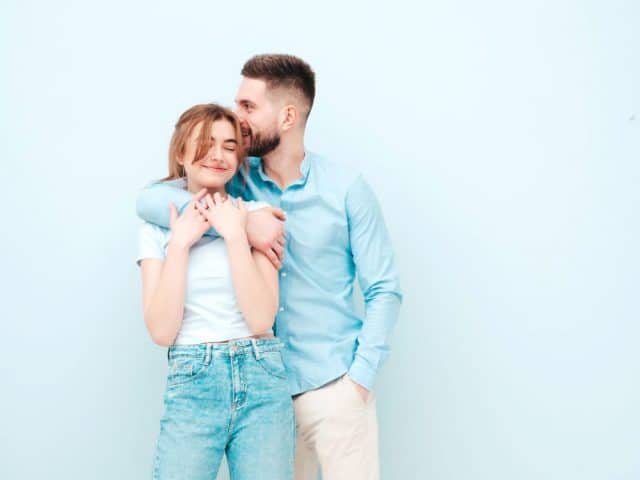 Capricorn men are known to want women who are successful, independent, and always hustling to make their dreams come true. He wants to be with a go-getter. 
How do you show him that you're this woman? Well… you've got to actually talk to him! Once you do, you'll be able to mention how hard you work and that you're progressing with your life.
If you are the type of woman that isn't really motivated or going anywhere, then he may pass you buy. You would need to question why you aren't doing anything. 
Perhaps that's something you'd have to learn to focus more on… not for a Capricorn man, but for yourself!
He thrives on those who are positive and inspirational around him. Ask him about his career or his dreams and then give him positive feedback. You can absolutely inspire him. 
A Capricorn man wants to find a woman who is of great character, who will be his sidekick, as well as being intelligent, optimistic, and independent. He doesn't go for ladies who are needy. 
Will you be loyal? Will you be there for him when he needs you? If your answer is yes, then he may just be the guy you should pursue. 
As the beautiful classic actress Rita Heyworth once said, "All I wanted was just what everybody else wants, you know, to be loved." 
Physically Draw The Capricorn Man In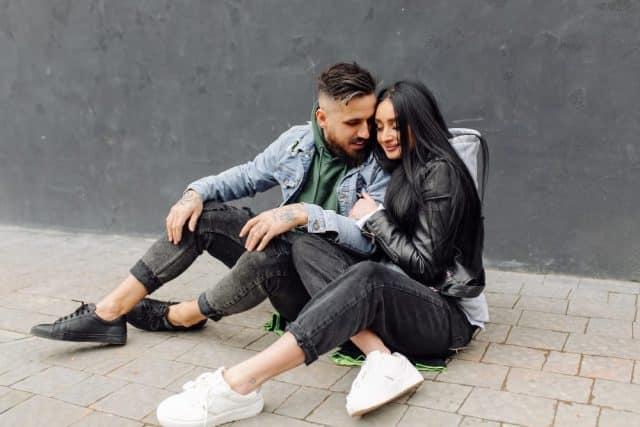 In attracting a Capricorn man, you've got to look the part you're playing in your life. What that means is that you dress your best. He loves beautiful, classic women.
He isn't much interested in women who wear revealing clothing. He loves the old fashions like in the 20s through the 50s. That may not be your style and that is quite alright.
What I'm trying to tell you here is that wearing something that is sexy but not revealing will attract him, believe it or not. This is especially true when your hair is neat and makeup is on point!
I must admit, the Capricorn man also wants a woman who will look nice on his arm when he goes out. It makes him look like a gentleman and that's something he wants. 
Here's a really fun tip for you… Wearing earthy scents around him will turn him on as well! He's an Earth sign so this is why he's lured in this way. 
Scents such as vanilla, woodsy types of oils, opium, patchouli, sandalwood, or even honeysuckle gets his head to turn. Wearing earth tone colors will be alluring too!
Colors like brown, dark red or burgundy, dark blue, and dark green are fantastic. He of course like anyone, likes black too, as it's classic. Mix and match with eloquence. He'll go crazy for you!
Always be fresh, clean, and neat. He's known as a bit of a perfectionist in certain ways. He prefers women who keep themselves up nicely. 
Getting his attention physically will make him want to be around you more because he can see you as someone he wants to spend time with. 
Does He Like You? Here's What To Look For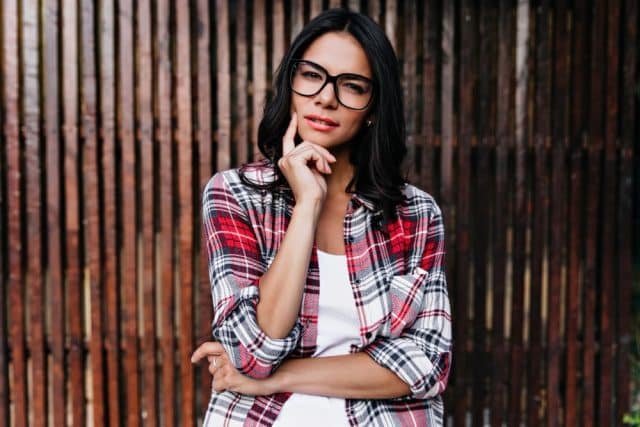 You probably will find it hard to tell the Capricorn guy you like if you aren't sure if he feels the same or not. How on earth can you tell since he's often stoic?!
There are some things you should look for in trying to figure out if he likes you. Knowing this will help you to take steps to tell him you like him also. Here are some signs to consider:
– He becomes shy around you where he used to be more personable. 
– He wants to help you when you need it. He shows himself to always be there for you.
– He expresses concern for your safety because he wants to protect you.  
– He wants to spend more time with you and will do whatever he has to in order to make that happen. 
– Your Capricorn crush may be flirty or playful with you. 
Do you see any of your Capricorn guy's actions that resemble the list? If he fits any of these things then it's likely he does like you and will welcome what you have to say. 
Are You Friends With Your Capricorn?
Is your Capricorn guy a friend, co-worker, or a man that you see often but don't get to talk to? This would be school, larger company, or some other activity that you see him from afar. 
If you're already friends with Capricorn then it could easily progress to something more substantial. You've already gotten an advantage that other women may not have.
Once you have your foot in the door by having fun things to talk about then it will be quite simple to take it from there. It's a matter of trying to figure out what conversation will lead to what you have to tell him.
Remember this: he wants a partner who will be at his side, his equal, and be there for him in the long run. If he wants to talk to you, listen, and take mental notes.
It's important that you really absorb what he tells you because if it's important to him, he will be astonished you remembered and that you may have good advice for him.
Being a best friend is showing that you're the best of the best. You're always someone he will turn to when he wants to vent about his day. You're the one he wants to spend time with.
Yes, the two of you can hang out and go out together without actually being a couple believe it or not. He's capable of such things!
That also means that if you are hanging out like that then you definitely have a chance to bump things up to a new level. Say thoughtful things to him. If he has a bad day, tell him things will be better tomorrow.
Be the yin to his yang. Imagine what you want in a best friend. If he isn't the type then you might want to let go. However, if he is actually hitting the nail on the head then you've got it made!
Read next: The 7 Types Of Women That The Capricorn Man Falls For
Talk To Your Capricorn – Take The Risk!
All in all Capricorn guys really appreciate when a woman speaks up and is forthright with him. If you feel like there could be something between you then it's time to talk to him.
You will simply need to tell him flat out "I like you!" It's really that easy. You can then tell him that you aren't trying to dive into anything but you would like to get to know him better.
This is a very classy way of telling Capricorn man you like him and he'll absolutely be impressed. If he does actually feel the same way about you then he'll pick it up from there. 
Most Capricorn men are afraid of being rejected, and so they wait to see where things lead. They also like to move slowly. He wants you to be his bestie before he becomes your man. 
Get your big girl pants on, ladies! Go right now and tell this Capricorn man that you like him and you'd like to see where it goes if he's into it. Taking the chance now could bring you much happiness later. 
You know; the sexy and classy Marilyn Monroe once said "Fear is stupid. So are regrets." She was and is absolutely right. Don't regret not telling your guy that you like him!
Grab your Capricorn guy by the hand and look him in the eye. Be very serious and say something like: "I like being around you. I think you're witty, handsome, and interesting. Would you like to spend time getting to know each other better?"
C'mon! You can do this, ladies! Go get that Capricorn guy!
Related: How To Properly Communicate With A Capricorn Man
Final Thoughts
Have you figured out a way to tell a Capricorn man you like him that was really effective? I'd love to hear your own story! 
Share your story (or situation) with our community in the comment section below (don't worry, it's anonymous).
This man is not easy to get but if you do things right, you'll easily penetrate his heart and get him to see you for who you are. Loving him may be difficult but sometimes he's well worth the effort you put in.
The only way you're going to know that though is if you invest in him. If he's important to you, you'll absolutely do what you have to in order to make this guy crave you and your touch.
He's looking for a specific type of woman and if you ARE that woman, then by all means, do what you need to in order for him to figure that out. He's picky but if you're the one, then you're going to knock his socks off.
And if you're dying to unveil more about the Capricorn man, then you have to check out my book, Capricorn Man Secrets, here!
Wishing you all the luck of the universe.
Your friend and Relationship Astrologer,
Anna Kovach
---
---